Election 2017: Boss tells staff 'Labour voters will be made redundant first' if Corbyn wins
Boss dismisses remarks as 'internal banter'
Harriet Agerholm
Monday 12 June 2017 18:50 Comments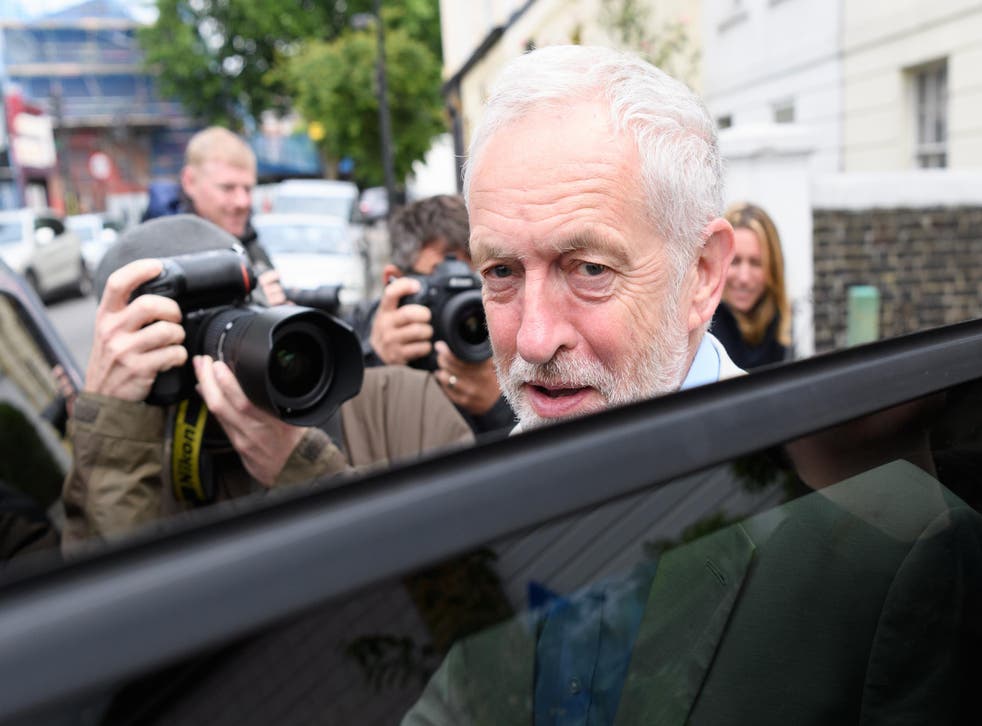 A company told its employees they would be the first to lose their jobs if business slowed down and they had voted Labour.
In an email sent to staff on the day of the general election on Thursday, John Brooker, owner of Watford-based IT firm Storm Technologies Ltd, said "Labour voters will be made redundant first" if Jeremy Corbyn's party won the election.
The firm has since told The Independent the email was merely "internal banter" and that no offence had been intended.
Storm Technologies is understood to hold a Government contract for IT services.
"If by any chance Labour win, we'll have to re-think a few things here at the company so if you value your job and want to hold onto your hard earned money vote Conservative," the email, which is signed with Mr Brooker's initials, said.
"Labour voters will be made redundant first if Labour do win and things slow down."
Mr Brooker started the email by saying he hoped employees had exercised their right to vote, before adding: "Just a heads up though, VOTE CONSERVATIVE."
He told employees Mr Corbyn "resents those making good money", citing plans to increase taxes on the rich and on corporations in the Labour manifesto.
He finished the message saying: "Anyway, just sharing my personal thoughts with you. Feel free to vote for whoever you want but I have said my piece."
According to their last set of accounts, filed 26 May 2016, Storm Technologies made £2.2m profit in 2015. Its highest paid director received £355,382 and shareholders were paid £1.6 million in dividends.
Mr Brooker holds more than half of the shares in the company and has an interest-free loan of £2.9m from the firm.
The GMB union said the email, which was leaked by a whistleblower, was sent to around 109 members of staff at the company.
The union is a founding member of the Labour Party and is its third largest affiliate. Tens of thousands of GMB members are also members of the Labour Party.
Warren Kenny, GMB London region secretary, said in a statement: "It is unacceptable and morally and ethically wrong for a company director to tell his staff that 'Labour voters will be made redundant first if Labour do win'.
"A boss should not be harassing employees or interfering with their right to vote for who they wish – it's Dickensian, workhouse nonsense.
"Staff ... should be able to vote for their candidate or party of choice without fear for their jobs and their livelihoods.
"If you want to see an example of kind of oppressive working environment seven years of Tory rule has created, this is it."
General Election 2017: Big beasts who lost their seats

Show all 7
When asked about his comments, Mr Brooker said: "The email was a 'tongue in cheek' note sent immediately after a large group of my staff and I were having a joke in the company canteen on the day of the election and was totally meant in jest.
"We have a very open culture in the office here, where people are free to express their opinions and share a joke or two. No offence was intended, nor was there any threat whatsoever levelled at staff.
"This was nothing more than 'internal banter' now completely taken out of context. Obviously in hindsight I regret any offence this has caused and have reiterated to all my staff the respect I have for their political views and opinions."
The Labour Party defied political commentators and pollsters in the general election, gaining 30 seats. Its share of the vote rose by 9.6 points to 40 per cent, the largest increase in a general election since 1945.
Meanwhile, the Tories fell short of a majority, losing 13 seats. It is now expected they will now be running a minority government through a non-binding agreement with the DUP.
Register for free to continue reading
Registration is a free and easy way to support our truly independent journalism
By registering, you will also enjoy limited access to Premium articles, exclusive newsletters, commenting, and virtual events with our leading journalists
Already have an account? sign in
Join our new commenting forum
Join thought-provoking conversations, follow other Independent readers and see their replies