Election 2017: 61.5 per cent of under-40s voted for Labour, new poll finds
Survey finds majority of young people gave Jeremy Corbyn's party their backing, compared to just 23 per cent who voted Conservative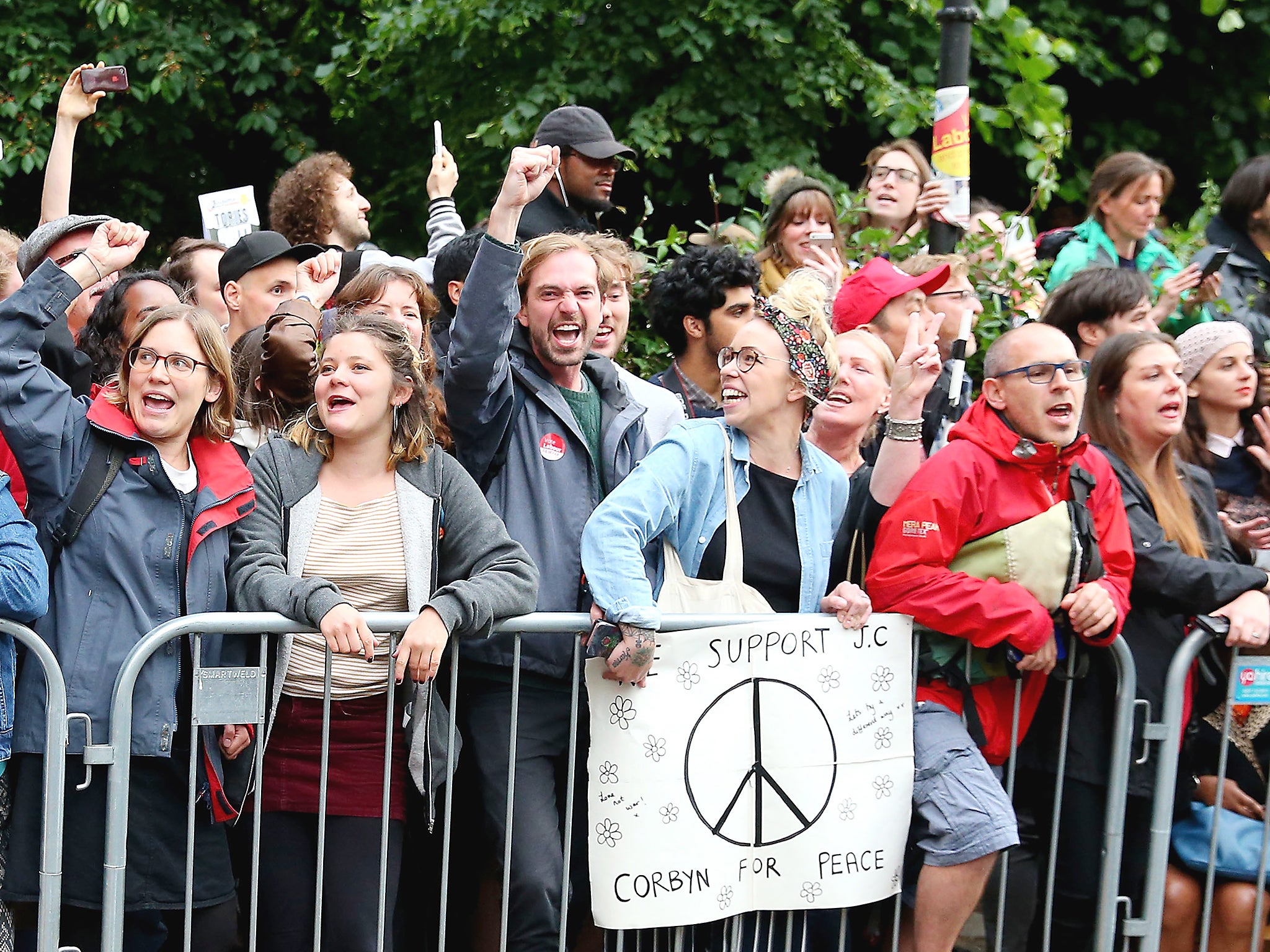 Over half of voters under the age of 40 voted Labour in the general election, new figures have suggested
Poll data released by YouGov in the wake of the shock result last week indicated 61.5 per cent of under-40s voted for Jeremy Corbyn's party, compared to just 23 per cent who voted Conservative.
The survey polled 52,615 adults following a ballot that saw Labour make historic gains and Theresa May suffer a crushing blow as the Tories lost their pre-election majority.
Support was strongest among 18 to 19-year-olds, with 66 per cent voting Labour. A total of 62 per cent of 20 to 24 year-olds, 63 per cent of 25 to 29 year-olds and 55 per cent of 30 to 39 year-olds also gave the party their backing. The aggregated total of these figures showed support for Labour among under 40s to be 61.5 per cent, but YouGov did not indicate whether the sample size for each age group was proportionate.
The figures suggest age as being the new dividing line in British politics after class and gender gaps narrowed significantly.
Youth turnout was also significantly higher than in 2015, at 57 per cent for 18 to 19 year-olds, 59 per cent for 20 to 24 year-olds and 64 per cent for 25 to 29 year-olds.
The figures show a marked increase on 2015 when just 43 per cent of 18 to 24 year-olds voted, according to Ipsos Mori.
The latest poll found that for every 10 years older a voter was, their chance of voting Tory increased by around nine points and the chance of them voting Labour decreased by nine points.
The "tipping point" age, at which a voter is more likely to have voted Conservative than Labour, is now 47 – up from 34 at the start of the campaign.
Among first time voters, Labour was 47 points ahead while for those aged over 70, the Conservatives had a lead of 50 percentage points.
Close to 250,000 young people registered to vote ahead of the deadline for last Thursday's election, up from 137,400 on the last day of registrations in 2015.
Mr Corbyn's success at engaging the youth vote has been attributed to popular policies, including abolishing higher education tuition fees.
He also received heavy celebrity endorsement, with support from grime artists Stormzy and JME, and celebrities Lily Allen and rapper Professor Green.
Join our commenting forum
Join thought-provoking conversations, follow other Independent readers and see their replies