Conservatives to fall 18 seats short of majority, latest YouGov poll model suggests
Poll gives Tories 42 per cent of vote, putting Labour only four points behind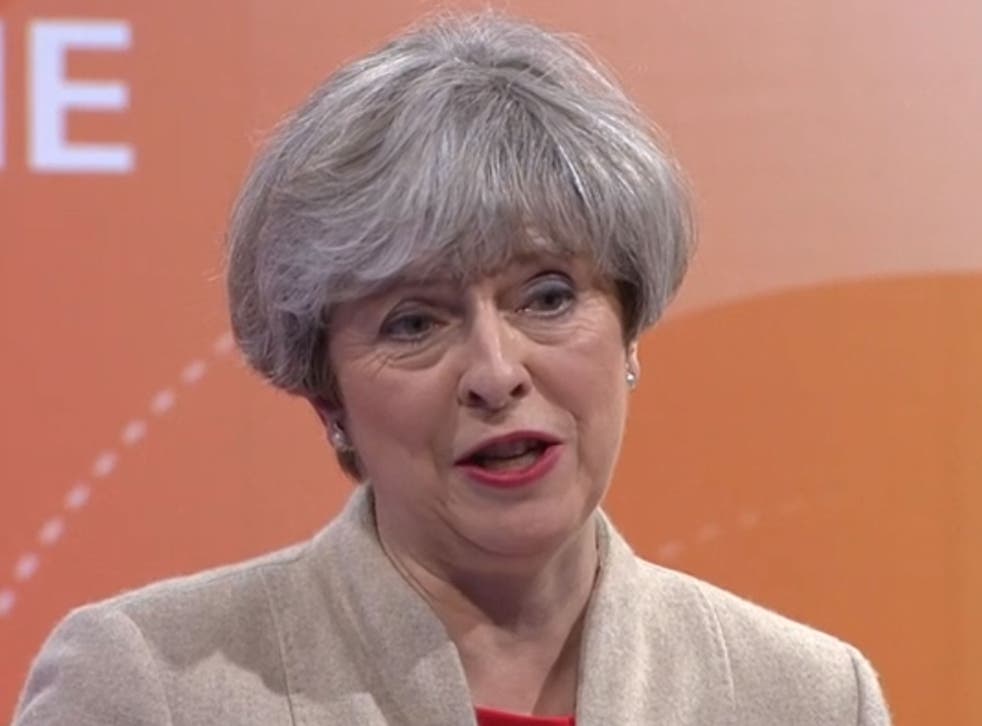 The Conservatives are on track to fall 18 seats short of a majority in the general election, a new opinion poll model has suggested.
The latest YouGov prediction model shows the Tories winning 308 seats, Labour on 261 and other parties winning 80 seats in the 650-seat lower house of parliament.
It marks a shift of nine seats from the Conservatives to Labour since a previous YouGov prediction poll two days ago, which showed Theresa May's party on 317 and Labour on 253.
The latest YouGov prediction comes before a separate poll by Opinium showed the Conservatives with a 43 per cent vote share and Labour holding 37 per cent of the votes.
Other opinion polls during the past 10 days have shown the Conservatives' lead over Labour in terms of public support fall away, though the extent of the decline is sensitive to assumptions over how likely different age groups are to vote.
A poll by Ipsos Mori on Saturday suggested Labour could be on course for a shock win at the general election – but only if all those considered least likely to vote turn out to cast their ballot on Thursday.
General Election polls and projections: June 3
The survey showed the Conservatives having a five point lead of 45-40 – but it reveals a separate result for "all giving a voter intention", putting Labour on 43 and the Tories on 40.
At the start of the campaign some polls had the Tories at almost double the vote share of the Labour Party, indicating a likely landslide victory that would increase the Prime Minister's current working majority of 17 in the House of Commons.
UK General Election 2017

Show all 47
But the Tory lead, which was 24 points over Labour when the snap general election was called in April, has been steadily declining in the polls as election day edges closer, which will be a concern to party headquarters and a boost to their rivals.
Ms May's personal opinion poll ratings have fallen to their lowest yet in recent days following a series of blows to the Tory campaign, including an embarrassing U-turn over the party's proposals to reform social care and criticism after she declined to take part in televised debates.
Join our new commenting forum
Join thought-provoking conversations, follow other Independent readers and see their replies