Emergency data law: David Cameron plots to bring back snoopers' charter
PM says he still wants controversial new powers for emails and phone calls to be kept for 12 months, while newly announced review gives scope for reviving previously blocked surveillance measures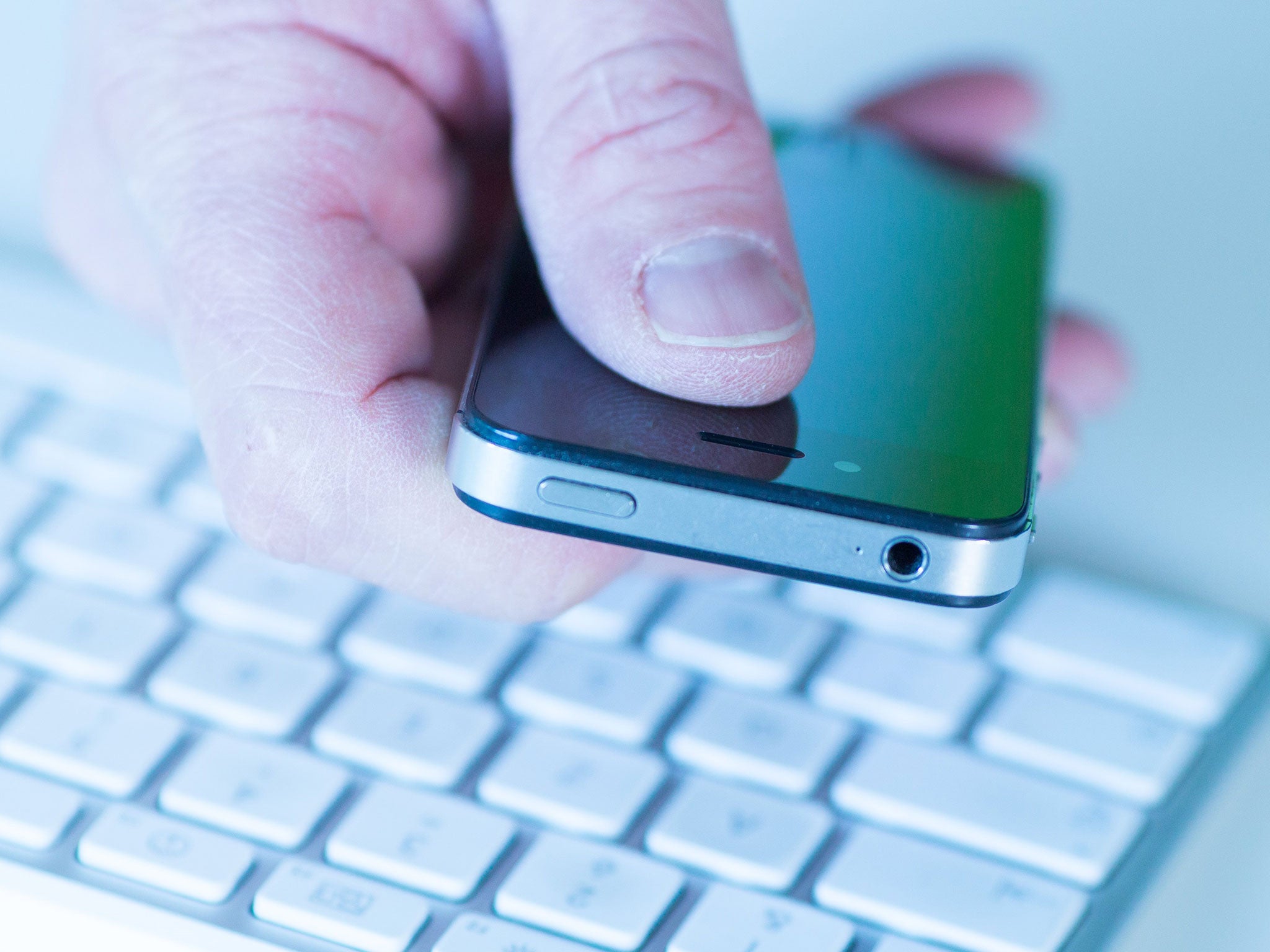 David Cameron is planning to revive the controversial "snoopers' charter" through a wide-ranging review of the laws allowing public bodies to access private communications, which he announced today alongside emergency surveillance legislation.
The "Big Brother" law backed by the Prime Minister and Theresa May, the Home Secretary, would require internet firms to store records of every website visited by subscribers in the past 12 months and their use of social media.
The Communications Data Bill, as it is officially known, was blocked by the Liberal Democrats last year on the grounds that it would infringe privacy. Together with Labour, the party pressed for an independent review of the 2000 Regulation of Investigatory Powers Act (Ripa) in the hope it will lead to greater safeguards on surveillance by state agencies – including curbs on allowing phone calls to be intercepted when a serious crime or terrorist act is suspected.
But Mr Cameron has other ideas and hopes the review, to be completed by 2016, will bolster the case for the "snoopers' charter" by recommending the state takes new powers to record everyone's social media use and internet browsing history to supplement existing surveillance that only records the date, time and location of phone calls and emails.
Emergency legislation that Mr Cameron and Nick Clegg announced yesterday, which will be rushed through Parliament next week, maintains those existing powers and will require phone and internet firms to store emails and phone calls for 12 months. It will allow the police and security services investigating serious crimes to access details of whom a person spoke to, and when, but not the content of their communication.
The Prime Minister and his deputy won the backing of Ed Miliband for the Data Retention and Investigation Powers Bill, which they insist will preserve the status quo rather than extend state snooping.
But the prospects for more far-reaching powers that would be contained in the contentious charter now hinge on the outcome of next year's general election. A Conservative-led government would seek to bring back the charter, while a Labour-run one would be unlikely to do so.
Mr Cameron said he hoped the review would enable politicians to avoid a "party political ding dong", adding: "I hope we can build consensus for taking further action."
He said: "I am pretty clear where I stand in this debate. We must debate the civil liberties issues and the capabilities issue for the future."
The jointly backed powers will confirm that foreign-based firms should hand over limited data harvested in Britain – a move seen as a tacit admission that Edward Snowden, the former National Security Agency contractor, may have revealed surveillance work that did not enjoy international legal backing in his high-profile leaks.
Internet and phone companies, mainly in the United States, had warned they would soon start to delete such records following a ruling in April by the European Court of Justice (ECJ) that an EU directive infringed privacy.
Mr Cameron argued that some companies also wanted a clearer legal framework to cover the interception of communications by terrorists and criminals, which requires a warrant.
Labour and the Lib Dems claimed credit for the wider review, which had previously been resisted by Mr Cameron, and for other safeguards announced yesterday which include:
* The emergency law will lapse in 2016, so any replacement can be considered fully by Parliament;
* A new privacy and civil liberties board, based on the American model, will oversee the security services;
* Fewer public bodies will be able to access phone and internet data; councils will have to go through a single central authority;
* Data cannot be collected to protect the "economic well-being" of the country, only to combat terrorism and crime;
* Annual transparency reports on how surveillance powers are used.
Mr Cameron told a joint press conference with Mr Clegg: "We face real and credible threats to our security from serious and organised crime, from the activity of paedophiles, from the collapse of Syria, the growth of Isis in Iraq and al-Shabaab in East Africa. I am simply not prepared to be a prime minister who has to address the people after a terrorist incident and explain that I could have done more to prevent it."
Mr Clegg stressed: "We know the consequences of not acting are serious, but this urgency will not be used as an excuse for more powers, or for a 'snoopers' charter.'"
Labour expressed "serious concerns" about the "rushed process" to get the Bill on the statute book before Parliament's summer break. But Mr Miliband said: "I am convinced major investigations into terrorism and organised crime would be jeopardised if we don't pass legislation and that would jeopardise the security and safety of our citizens."
But Tom Watson, a Labour MP and former minister, said he would vote against some aspects of what he called a "stitch-up and secret deal" between the three parties.
David Davis, the former shadow Home Secretary, claimed there was only a "theatrical emergency" because officials had been aware of the ECJ ruling since April.
Liberty, the civil liberties group, said the Government's "existing blanket surveillance policy has been found unlawful in the courts for breaching human rights."
Andrew Caplen, president of the Law Society, said the law did not address the fact that "we are increasingly becoming a surveillance society".
Q&A: What the public should know about the emergency Bill
Q. Why is an emergency law being fast-tracked through Parliament?
A. The European Court of Justice (ECJ) ruled in April that an EU directive allowing the retention of data by internet and phone companies breached people's privacy. The firms could start deleting data within weeks.
Q. Will the Bill give the state extra powers to spy on phone calls and emails?
A. No. The Bill maintains existing powers under which the police and security agencies can access communications data and intercept suspects' phone calls and emails. It will allow telecoms companies to retain data for 12 months, so law-enforcement agencies can use it when investigating terrorism and serious crimes.
Q. What's the difference between communications data and intercepts?
A. Communications data reveals when, where and how people contact one another electronically, but not the content of any calls or emails. It is used in 95 per cent of all serious organised-crime cases and has aided every counter-terrorism investigation in the last decade. Law-enforcement agencies often use "retrospective" information to discover contact between suspects and victims, or place suspects at a crime scene. Legal intercepts allow police or security agencies to listen in on a suspect's calls or view emails. Intercepts require a warrant signed by the Home Secretary and are subject to oversight by the Interception of Communications Commissioner.
Q. Why are Labour and the Liberal Democrats backing the emergency Bill?
A. They believe the existing powers are needed to combat terrorism and serious crime. In return for their support, they won some safeguards, including a full-scale review of the 2000 law covering access to private communications by public bodies.
Q. Is this the return of the 'snoopers' charter'?
A. Not yet. The separate Data Communications Bill would have extended the requirement for firms to retain phone and email data to include records – but not the content – of everyone's internet browsing, including their use of social-media sites like Facebook and mobile-phone messaging services. It was blocked by Nick Clegg. But David Cameron made clear he hopes the review will build a political consensus for such tougher measures.
Join our commenting forum
Join thought-provoking conversations, follow other Independent readers and see their replies