Emily Thornberry: MP who claimed she had never seen a home 'completely covered' by England flags tweeted similar image 2 years ago
Image resulted in shadow minister's resignation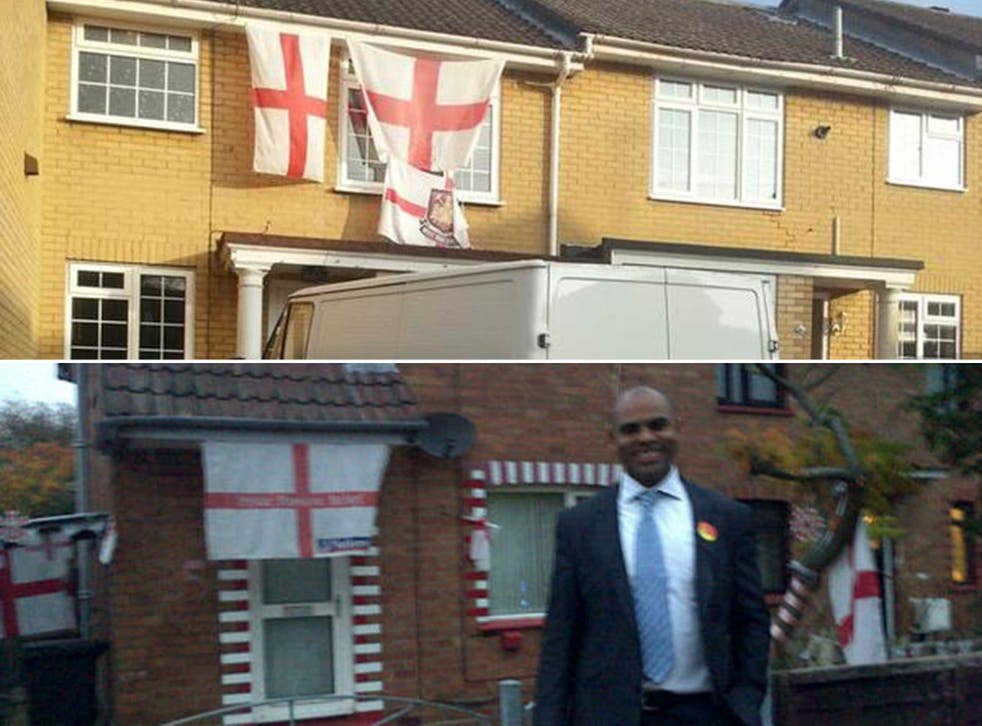 A Labour shadow minister who defended a controversial tweet, that forced her resignation, by claiming she had never seen so many St George's flags on a home posted a similar image two years ago.
Emily Thornberry, Labour MP for Islington South and Finsbury and formerly shadow attorney general, wrote on Twitter on 15 November 2012: "Wow great house in Lidney Rd," below an image of a Bristol home with at least three St George's flags decorating it.
Yesterday, Mrs Thornberry tweeted a picture of a Rochester home, captioned with "Image from #Rochester", decorated with three St George's flags.
The spokesperson, who declined to comment further, also disputed the number of flags on the Bristol home.
Labour Party leader Ed Miliband told Channel 4 today that it was "right" that Ms Thornberry had gone because she had shown "disrespect", adding that he feels "respect" when he sees a white van and a house covered in England flags.
The photograph was taken during the campaign for Bristol's first mayor, in which Labour candidate Marvin Rees – also pictured in the image – lost to George Ferguson of Bristol 1 in 2012.
Late yesterday, following her resignation from the shadow cabinet, Ms Thornberry tweeted: "I apologise for any offence caused by the flag picture. People should fly the England flag with pride!"
Register for free to continue reading
Registration is a free and easy way to support our truly independent journalism
By registering, you will also enjoy limited access to Premium articles, exclusive newsletters, commenting, and virtual events with our leading journalists
Already have an account? sign in
Register for free to continue reading
Registration is a free and easy way to support our truly independent journalism
By registering, you will also enjoy limited access to Premium articles, exclusive newsletters, commenting, and virtual events with our leading journalists
Already have an account? sign in
Join our new commenting forum
Join thought-provoking conversations, follow other Independent readers and see their replies