Emily Thornberry's van-driving brother hits back at claims she is a snob
Her brother Ben said standing up for the working class is "in their genes"
Kashmira Gander
Friday 28 November 2014 17:31 Comments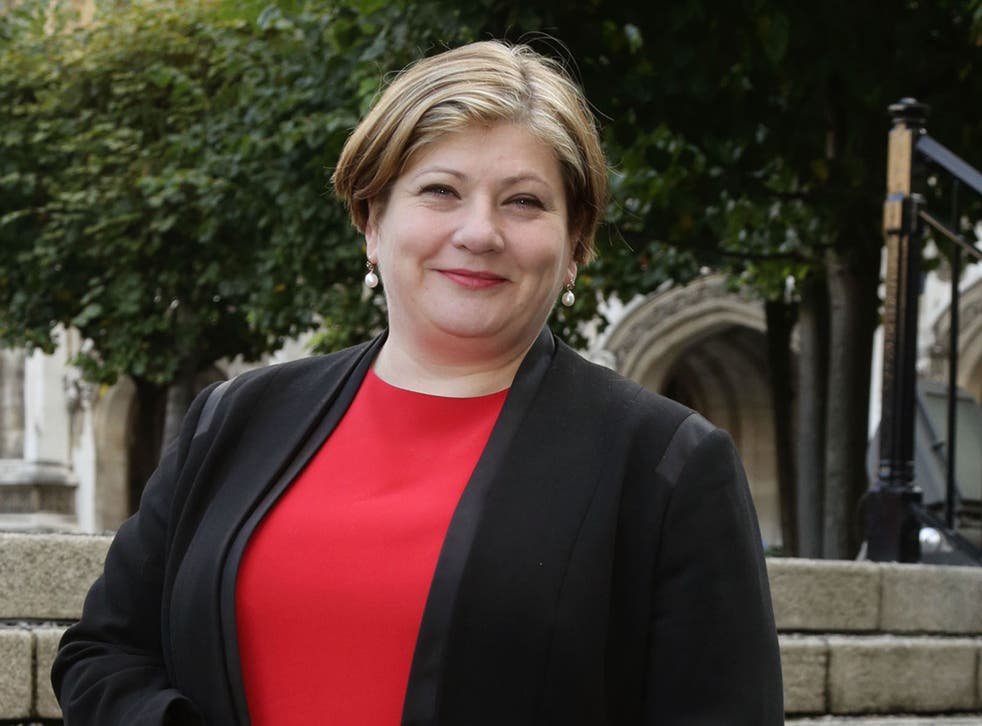 Ben Thornberry, Islington MP Emily Thornberry's van-driving, builder brother, has hit back at claims his sister is a snob, after she was forced to resign for tweeting a photo of a white van and England flags.
Last week, the Labour MP tweeted a photo of a house she spotted while campaigning for the Rochester by-election, which was adorned with three England flags and had a white van parked outside.
She later told The Telegraph she thought the scene was "remarkable" as she had never seen a house "completely covered in flags before".
Hours later, Ms Thornberry stood down as Shadow Attorney General, after she was accused of holding patriotic working class people in contempt, and said she did not want to distract from Labour's chance of wining the 2015 General election.
Read more: We Brits are more class obsessed than ever
Labour MP Emily Thornberry resigns
Ed Miliband's 'north London set' must be demolished to save Labour
You're snooty if you think working-class culture is represented by flag-waving
Thanks to Thornberry's, Andy Burnham will be Labour's next leader
Labour leader Ed Miliband, who had reportedly never been so angry, agreed with Ms Thornberry that is would be best if she stepped down, and called the tweet "condescending and disrespectful".
Former minister, David Lammy, echoed Mr Milliband's sentiments and said the party was "culturally adrift" from its traditional supporters.
And former minister Frank Field went as far as saying the flag incident was "the most serious thing that has happened" to the party.
But Mr Thornberry, 50, blamed "cut-throat and dirty politics" for the "wild reaction" over his sister's tweet and said that she is committed to defending the working class because it is "in our genes."
In an interview with the Islington Tribune newspaper, he went on to argue that the reaction says more about how others perceive construction workers, rather than his sister, and said the house was similar to where they grew up together.
Mr Thornberry and his older sister grew up in a council flat together on the Bellfields estate in Guildford. Their mother, who raised them alone, became Labour mayor in a Tory council heartland and would ask her children to hand out Labour leaflets with her.
He went on to describe his sister as "driven", and said she declared she'd "become head of the NUS, then a barrister and then an MP" when the family dropped her off at the University of Kent in Canterbury.
Mr Thornberry works for a charity which helps disadvantaged young people find work in the construction industry.
He recently returned from living in the US for 26 years. While in the states, he worked as a builder – driving a red, rather than white, van - and did freelance photography, documenting "activist kind of stuff".
Not an avid user of social media like his sister, Mr Thornberry said social media can be easily misconstrued.
He added: "She is a strong woman and she will bounce back."
Register for free to continue reading
Registration is a free and easy way to support our truly independent journalism
By registering, you will also enjoy limited access to Premium articles, exclusive newsletters, commenting, and virtual events with our leading journalists
Already have an account? sign in
Join our new commenting forum
Join thought-provoking conversations, follow other Independent readers and see their replies