Labour MP Emma Dent Coad apologises for referring to Tory politician as a 'token ghetto boy'
Kensington MP criticised for 'racist' blog post about black London Assembly member Shaun Bailey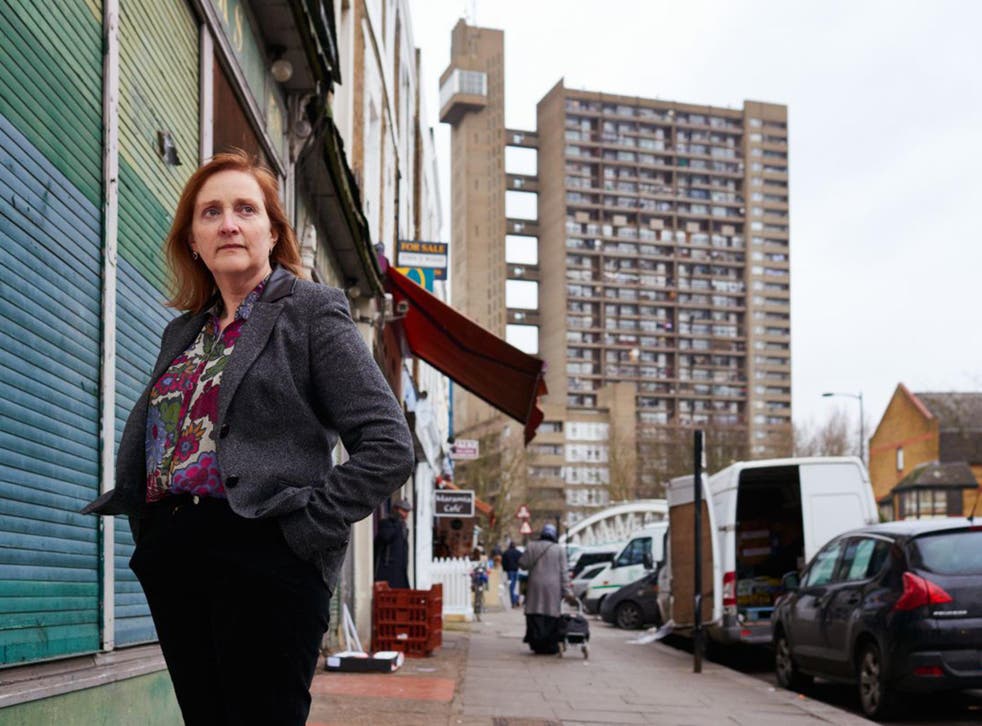 A Labour MP has apologised for referring to a black Conservative politician as a "token ghetto boy" in an online blog post.
Emma Dent Coad, who was elected as MP for Kensington in June's general election, claimed that London Assembly member Shaun Bailey "stigmatised" the area he had grown up in by calling it a "ghetto" when he was campaigning to be elected as MP for Hammersmith.
Mr Bailey said he was "shocked and saddened by the hate-filled, racist article" and called on Ms Dent Coad to apologise for her comments to the wider black community.
Two Tory MPs have also written to Labour leader Jeremy Corbyn to urge him to remove the whip from Ms Dent Coad while the comments are investigated.
The Kensington MP initially hit back at the complaint, saying she was quoting Mr Bailey's own comments, but later apologised "if he was offended" by her words.
In the post from 2010, which remains online, Ms Dent Coad said: "It must be said that his constant stigmatisation of the area he was born in as a 'ghetto' has not exactly endeared him to his former neighbours, one of whom calls him 'a free-loading scumbag', another 'the most hated man in North Kensington'."
She added: "Who can say where this man will ever fit in, however hard he tries?
"One day he is the 'token ghetto boy' standing behind D [David] Cameron, the next 'looking interested' beside G [George] Osborne. Ever felt used?"
Responding to the post, Mr Bailey said: "I am shocked and saddened by the hate-filled, racist article written by Labour MP Emma Dent Coad which has surfaced this afternoon.
"During my time in politics I have dealt with prejudice and attacks from hard-line groups, including the BNP, but not once have I been labelled a 'token ghetto boy'.
"Her use of language should not be acceptable for an elected politician, particularly one representing minority groups in London, and she should be ashamed."
He called on her to apologise to the wider black community for her comments, adding: "I am proud of where I am from and would certainly not use language like ghetto in a way to disparage the area I grew up in."
Ms Dent Coad told BBC Radio London she was quoting an Afro-Carribbean constituent in the piece and "criticising the narrative" that Mr Bailey used about himself.
She said: "The point I was making is how he was presenting himself, some people found it quite distasteful.
"He was presenting himself as somebody who came from a certain background and that that was his main pitch rather than representing everybody."
UK news in pictures

Show all 50
Pressed on the issue, Ms Dent Coad added: "If he feels offended by it, of course I apologise, of course I do."
However Mr Bailey said her apology was not enough and has written to Mr Corbyn calling for her to face the "strongest possible disciplinary action".
Conservatives Kemi Badenoch and James Cleverly also urged the Labour leader to investigate the comments, adding: "Your silence is disappointing because it gives the impression that you are comfortable with the comments Ms Dent Coad made.
"It is concerning because it reinforces our belief that there are too many people in the Labour Party who see Conservatives from BAME backgrounds as 'traitors' and, therefore, legitimate targets for abuse."
The Labour MP - who was elected days before the devastating Grenfell Tower fire in her constituency - has previously garnered controversy by claiming Prince Phillip was unfaithful to the Queen and mocked Prince Harry for his abilities as a helicopter pilot.
Join our new commenting forum
Join thought-provoking conversations, follow other Independent readers and see their replies