Emotional scenes in Parliament as Speaker John Bercow heads off attempt to oust him
John Bercow chokes back tears after a colleague passionately defends his record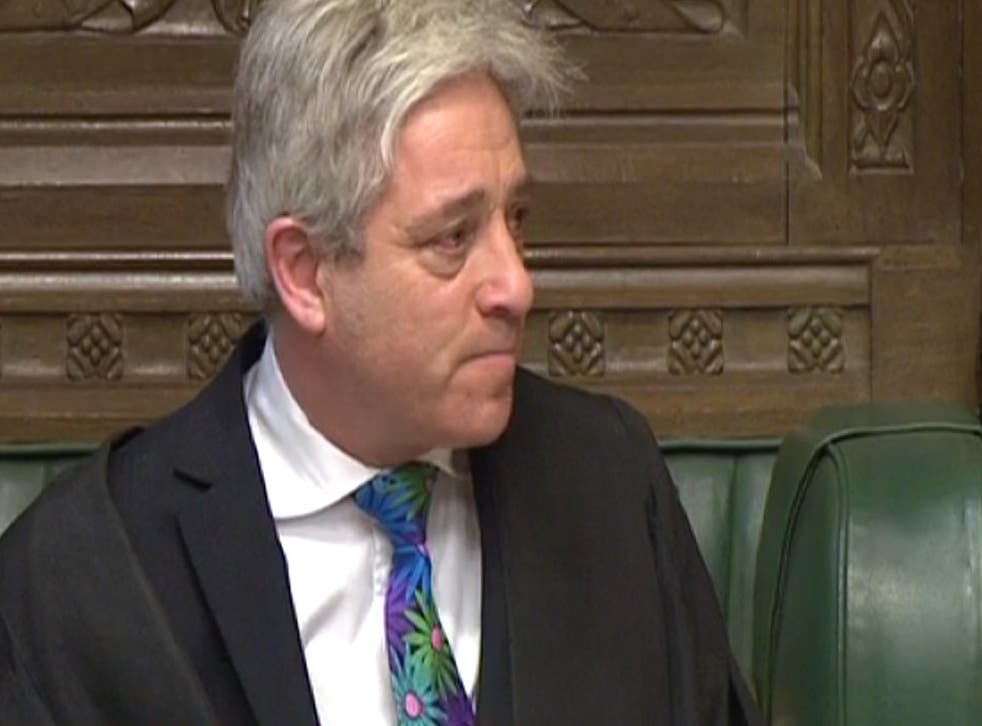 The Government has suffered a bitter defeat after ministers launched an ill-fated, last-minute attempt to change the rules for electing the House of Commons Speaker.
The proposal was voted down after an extraordinary parliamentary debate which saw The Speaker John Bercow and other MPs visibly choke back tears.
The plan, moved by William Hague as the last act of his parliamentary career, would have seen the Speaker elected by secret ballot in future.
The change would likely have undermined Mr Bercow, who is unpopular with some sections of parliament – including senior Tory figures behind the decision to propose the change.
Key parliamentarians were only notified about the vote last night, a fact which drew sharp criticism.
Misty-eyed, he told the House how he had not been informed of the vote until yesterday evening – despite having fondly attended Mr Hague's leaving drinks and spoken at length to his special advisor.
"I have been played as a fool and when I go home tonight I will look in the mirror and see an honourable fool looking back at me," he said, his voice trembling.
"I would much rather be an honourable fool, Mr Speaker, in this and any other matter, than a clever man."
Mr Walker received a standing ovation from the green benches, a highly unusual event in the House of Commons.
The Speaker himself, usually unflustered, could be visibly seen to choking back tears as he listened to the supportive speech.
After the vote, which the opposition won 228 to 202, Labour MPs packed the opposition benches and rapturously applauded the result. Some could be seen jumping into the air for joy.
Shouts of 'resign', directed the chief whip Michael Gove, could be heard from the press gallery.
As the result was announced The Speaker himself licked his lips and stared at the Government benches, nodding.
Critics of the Speaker were not silenced for long after the vote.
"What is revealing is the clerks & other staff who are disappointed with the result. It is a reflection of the lack of loyalty he inspires," tweeted Conservative MP Michael Fabricant.
Register for free to continue reading
Registration is a free and easy way to support our truly independent journalism
By registering, you will also enjoy limited access to Premium articles, exclusive newsletters, commenting, and virtual events with our leading journalists
Already have an account? sign in
Register for free to continue reading
Registration is a free and easy way to support our truly independent journalism
By registering, you will also enjoy limited access to Premium articles, exclusive newsletters, commenting, and virtual events with our leading journalists
Already have an account? sign in
Join our new commenting forum
Join thought-provoking conversations, follow other Independent readers and see their replies