Millions of pounds swiped from England's poorest schools in fresh 'political' funding switch
Exclusive: Vital pupil premium cash will be lost – after quiet rule change leaves schools unable to register children
Rob Merrick
Deputy Political Editor
Saturday 06 March 2021 15:37 Comments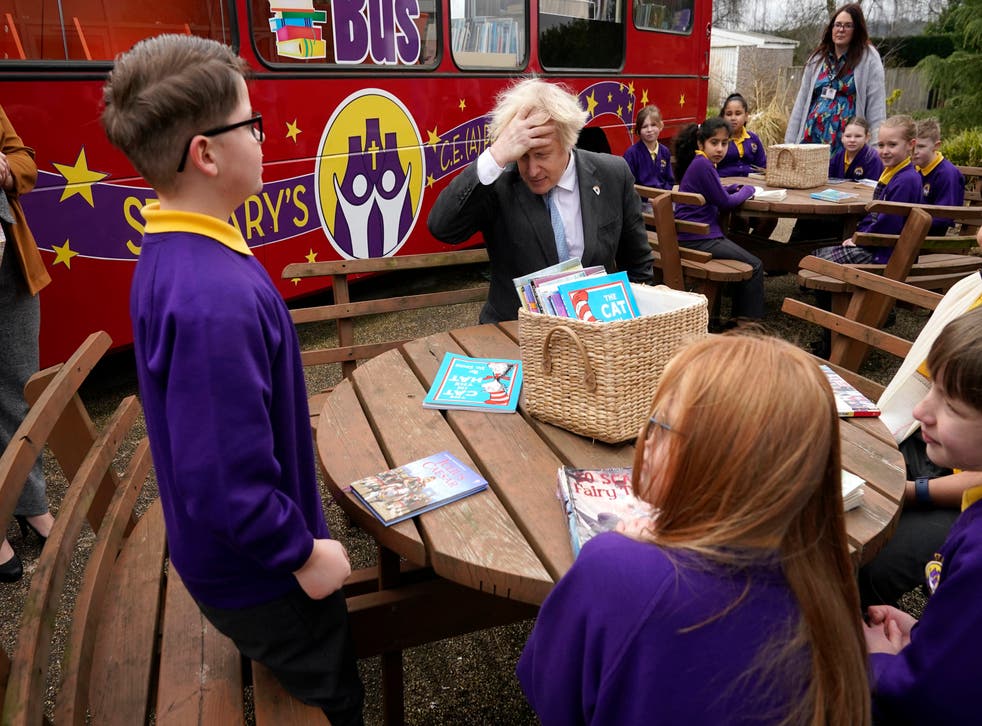 Many millions of pounds are being swiped from England's poorest schools, in a funding switch triggering fresh accusations of bias towards Tory-held areas.
The date for calculating how many children are eligible for extra "pupil premium" cash has been quietly shifted to last October – before schools were able to register many of them.
One of London's poorest boroughs, Barking and Dagenham, is set to lose more than £1m alone, and the amount lost by schools in similarly deprived areas could run to tens of millions of pounds.
One head teacher – whose school will lose £40,000 – said the sum was the equivalent of an extra teacher, or two support staff, leaving it with "very challenging" decisions to make.
"It is our youngest pupils who will be disadvantaged the most – and all the research shows that the earlier you provide help the better," Scott Halliwell, of Southwood Primary School in Dagenham, told The Independent.
Anger has been fuelled by the switch being announced too late for schools to encourage parents to register for the pupil premium scheme, which is meant to benefit the poorest children.
Margaret Hodge, the local Labour MP, said she believed the allocations were being manipulated to favour Conservative areas, the latest in a series of similar allegations.
The Independent revealed how emergency Covid-19 cash was diverted to richer local councils – while Rishi Sunak has been accused of "naked pork barrel politics" over Budget handouts.
"I am sure the Department for Education (DfE) looked at the way the distribution of this money would fall and saw it benefitted the constituencies of Tory MPs," Ms Hodge said.
"This is all about politics rather than need. This will take more than £1m from my borough's schools which is not fair – and, if the government is serious about levelling up, it's not fair."
Mr Halliwell protested that the decision came too late to act. The youngest pupils receive free school meals anyway – leaving parents with no incentive to register for pupil premium cash, unless encouraged to do so.
"We were only informed in December, about a change that was being introduced two months earlier," he said, explaining that 30 of 171 eligible pupils had been missed, of which 20 are in the youngest year groups.
Asked why the DfE had made the change, the head teacher added: "I could not possibly comment. I don't know whether they realise the impact this will have on us."
The Education Policy Institute also raised the alarm, saying there were "questions to raise about the timing of this change".
"The economic situation caused by the pandemic means schools are likely to have seen more pupils become eligible for the pupil premium towards the end of last year," said Jon Andrews, its head of analysis.
"This means that we could now see a rise in the number of pupils classed as 'disadvantaged', but without the funding to support these extra pupils arriving for a whole year."
The pupil premium, introduced by the Cameron-Clegg government, hands over £1,345 for every primary age pupil who claims a free school meal, or £955 for a secondary student.
Allocations have always been based on numbers registered by each January – but was suddenly switched to "the number of eligible pupils recorded by schools in their census in October 2020".
That was just a few weeks after the new school year started. There has long been criticism of the failure to introduce automatic registration, requiring parents to be badgered.
A Barking and Dagenham Council survey found that 40 of its 60 schools had collectively lost £862,000 – suggesting the overall loss will top £1m.
That would "more than offset" the money they would receive from a promised £700m "catch-up" fund to compensate for learning lost because of the pandemic.
But the DfE insisted using data from October allowed schools to "know their budget earlier in the year, helping them to plan ahead".
"We also recently announced £302m for a Recovery Premium, building on the pupil premium, which will be targeted towards the most deprived schools to support disadvantaged students' attainment," a spokesperson said.
Register for free to continue reading
Registration is a free and easy way to support our truly independent journalism
By registering, you will also enjoy limited access to Premium articles, exclusive newsletters, commenting, and virtual events with our leading journalists
Already have an account? sign in
Join our new commenting forum
Join thought-provoking conversations, follow other Independent readers and see their replies