Eric Pickles attacks 'astonishing' lack of criminal prosecution over Tower Hamlets electoral fraud
Report suggests authorities did not act on intimidation in households due to "over-sensitivities about ethnicity and religion"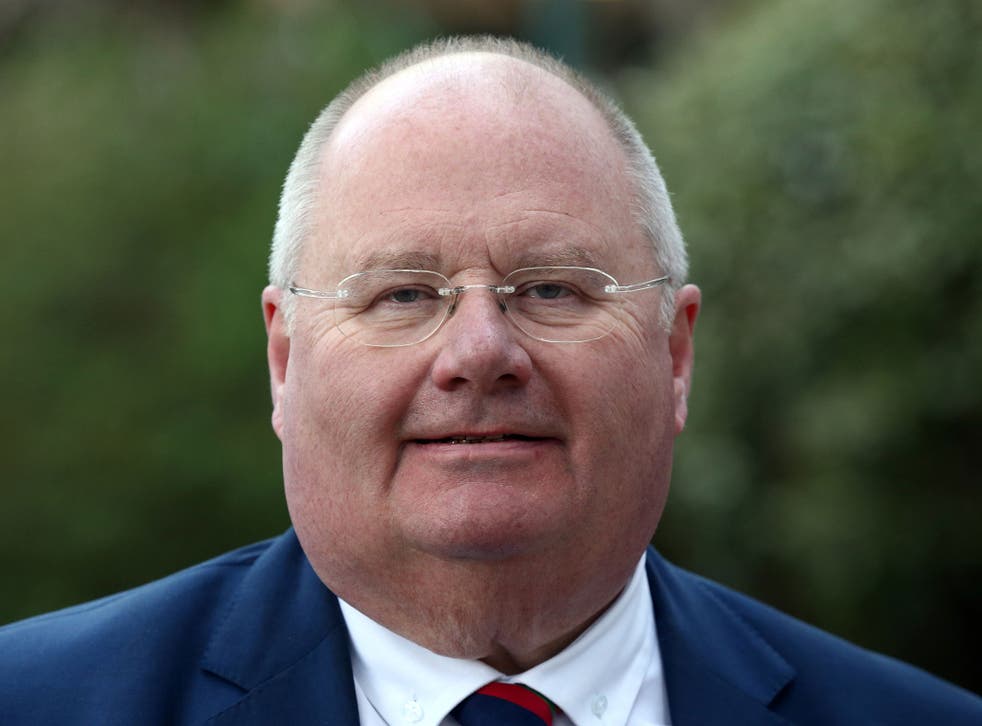 Sir Eric Pickles has described the lack of criminal prosecution over electoral fraud in Tower Hamlets as "astonishing".
The Former Communities Secretary made the criticism as he released his report into the scandal, concluding that authorities had turned a blind eye to corruption due to concerns over political correctness.
Commissioned by David Cameron, Sir Eric's year-long review also suggested fraud may have been overlooked because of "over-sensitivities about ethnicity and religion".
The review states that "politically correct sensibilities" meant that voting irregularities in Pakistani or Bangladeshi communities in particular often went uninvestigated. Tower Hamlets in East London is among the most ethnically diverse constituencies in the country.
Rushanara Ali, Labour MP for Bethnal Green and Bow, said there had been "major issues" in Tower Hamlets which authorities "lack the confidence and expertise" to confront.
"The communities affected are often the victims, being targeted by unscrupulous individuals," she said.
In his report, Sir Eric said he had seen evidence of an anecdotally well reported problem of "pressure being put on vulnerable members of some ethnic minority communities, particularly women and young people, to vote according to the will of the elders, especially in communities of Pakistani and Bangladeshi background.
"There were concerns that influence and intimidation within households may not be reported, and that state institutions had turned a blind eye to such behaviour because of 'politically correct' over-sensitivities about ethnicity and religion."
The report makes a number of recommendations, including banning political activists from handling postal ballot papers, and the abolition of the system of 'permanent' postal votes, which are often sent to the same address for years after the voter named on them has left.
He also called for the National Crime Agency to have an expanded role intackling complex electoral fraud cases.
Last year, the former mayor of Tower Hamlets Lutfur Rahman was found guilty of election fraud in an Election Court hearing, and was forced to step down> He was accused of using "corrupt and illegal practices." During the trial Election Commissioner Richard Mawrey said during the trial that he had evidence to suggest grants had been given to Bangladeshi or Muslim groups in return for support.
But a Metropolitan Police investigation concluded it had found "insufficient evidence" that any criminal offences were committed.
Sir Eric said: "Last year's court ruling in Tower Hamlets was a wake-up call that state bodies need to do far more to stamp out corruption and restore public confidence. It was local residents who lost out from the unscrupulous politicians who bullied them and wasted their money.
"Our nation has a proud heritage as the 'mother of parliaments', yet the worrying and covert spread of electoral fraud and state of denial by some bodies threatens that good reputation. It is time to take action to take on the electoral crooks and defend Britain's free and fair elections."
Sir Eric called the Metropolitan Police's claims of insufficient evidence a "surprising statement."
"It is astonishing that no criminal prosecution has been brought by the Metropolitan Police," he said.
"No further action has been taken against the disqualified individuals or the (now-disbanded) political party."
Register for free to continue reading
Registration is a free and easy way to support our truly independent journalism
By registering, you will also enjoy limited access to Premium articles, exclusive newsletters, commenting, and virtual events with our leading journalists
Already have an account? sign in
Register for free to continue reading
Registration is a free and easy way to support our truly independent journalism
By registering, you will also enjoy limited access to Premium articles, exclusive newsletters, commenting, and virtual events with our leading journalists
Already have an account? sign in
Join our new commenting forum
Join thought-provoking conversations, follow other Independent readers and see their replies