Esther McVey selected as Tory candidate for George Osborne's former seat
Former chancellor tweeted his congratulations, hailing former TV presenter a 'one woman Northern Powerhouse' and a 'real star'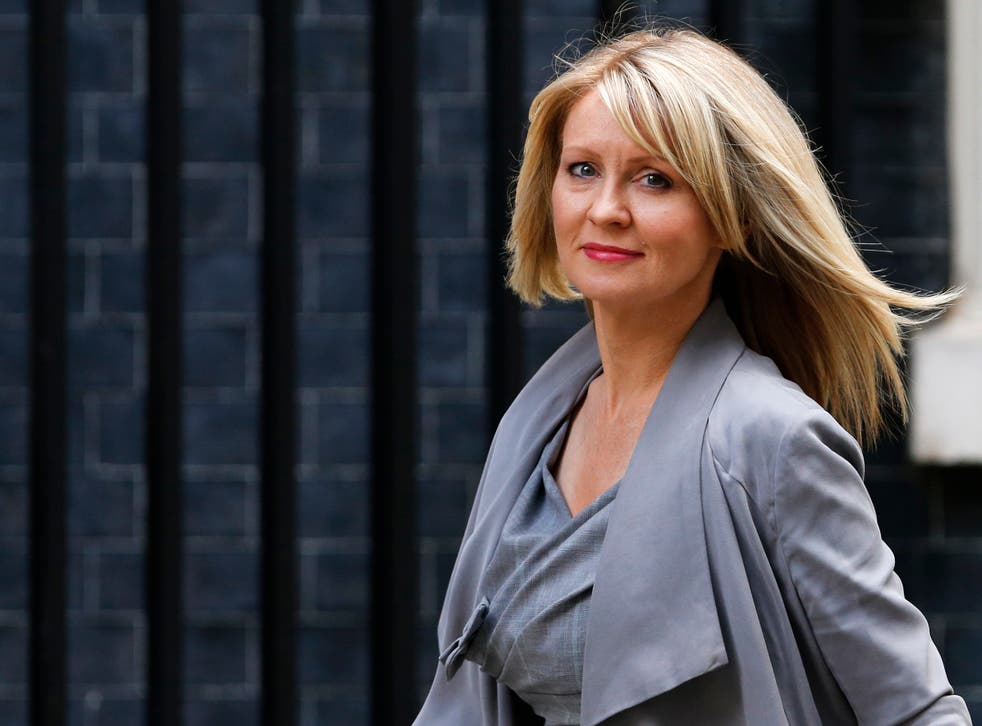 Former employment minister Esther McVey has been selected as the Conservative candidate for George Osborne's former seat in Tatton.
The former chancellor tweeted his congratulations after news of the appointment emerged, hailing Ms McVey a "one woman Northern Powerhouse" and a "real star".
Former TV presenter Ms McVey lost her Wirral West seat to Labour candidate Margaret Greenwood in 2015, where she had been an MP since 2010.
Mr Osborne announced he would quit as MP for the constituency "for now" earlier in the month, some weeks after being named as the new editor of the London Evening Standard.
In a letter to his local Conservative association in Tatton, Cheshire, he wrote: "I am stepping down from the House of Commons – for now. But I will remain active in the debate about our country's future and on the issues I care about, like the success of the Northern Powerhouse.
"I want a Britain that is free, open, diverse and works with other nations to defend our democratic values in the world.
"I will go on fighting for that Britain I love from the editor's chair of a great newspaper. It's still too early to be writing my memoirs."
Ms McVey will be defending a 2015 Conservative majority of 18,241.
Join our new commenting forum
Join thought-provoking conversations, follow other Independent readers and see their replies