Brexit: EU demands Britain pay divorce bill in euros not pounds
Leaked document reveals a tougher stance from the EU, which has already said Britain might have to pay 60 billion euros as a condition of exiting the bloc 
Charlotte England
Friday 21 April 2017 15:34 Comments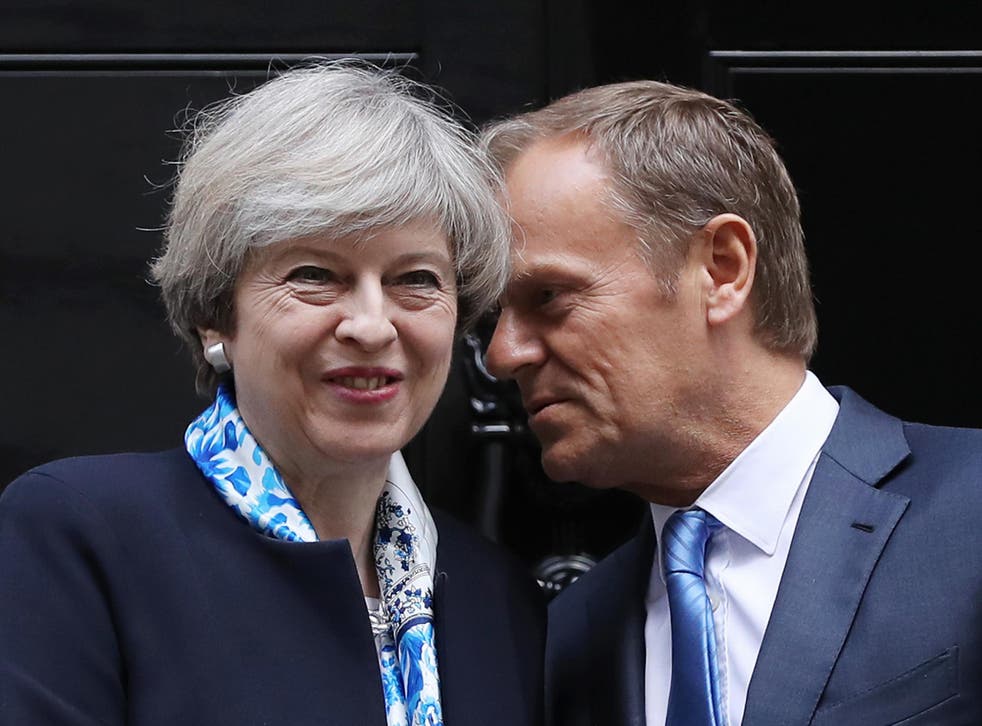 Britain must settle its Brexit divorce bill in euros rather than pounds, the European Union has said.
Leaked documents suggest the EU has toughened its stance in recent weeks, diminishing Britain's hopes of striking a trade agreement before leaving the bloc.
"An orderly withdrawal of the United Kingdom from the Union requires settling the financial obligations undertaken before the withdrawal date," said a European Commission document seen by media organisations including AFP and Politico.
"The agreement should define the precise way in which these obligations will be calculated ... the obligations should be defined in euro," it added.
The document did not say how much the Brexit settlement might be but EU officials have previously put the figure at around 60 billion euros, while London puts the figure nearer 20 billion.
Forcing the country to pay liabilities in euros leaves Britain at the mercy of the currency markets at a time when the pound is particularly weak.
The leaked document, titled "Non Paper on key elements likely to feature in the draft negotiating directives", was drawn up for the European Commission which will conduct Brexit negotiations with Britain.
It covers in more detail the same ground outlined last month by EU president Donald Tusk in the European Council's draft guidelines, which offered an indication of the bloc's opening stance last month, in response to Prime Minister Theresa May's official 29 March notification that Britain was leaving the union.
Back in March, Mr Tusk stressed the EU will insist on agreeing the future of citizens in Britain and the Brexit bill first before considering London's demand for a free trade pact.
World news in pictures

Show all 50
The Commission document reiterated that the EU plans to push for its citizens in Britain to enjoy their current rights for their whole lifetimes without a "cut off date", and for this to be enforced by the European court of justice.
The Commission wants a reciprocal deal for EU citizens in the UK and Brits elsewhere in the bloc.
The Brexit divorce settlement should not just be limited to workers, the paper said, and should also apply to family members who join citizens "at any point in time before/after the withdrawal date".
Register for free to continue reading
Registration is a free and easy way to support our truly independent journalism
By registering, you will also enjoy limited access to Premium articles, exclusive newsletters, commenting, and virtual events with our leading journalists
Already have an account? sign in
Join our new commenting forum
Join thought-provoking conversations, follow other Independent readers and see their replies