EU exit 'only possible' if all four nations of UK agree to it, Nicola Sturgeon says
The Scottish First Minister suggested that the SNP would try to amend the EU Referendum Bill, which will be a key measure in the Queen's Speech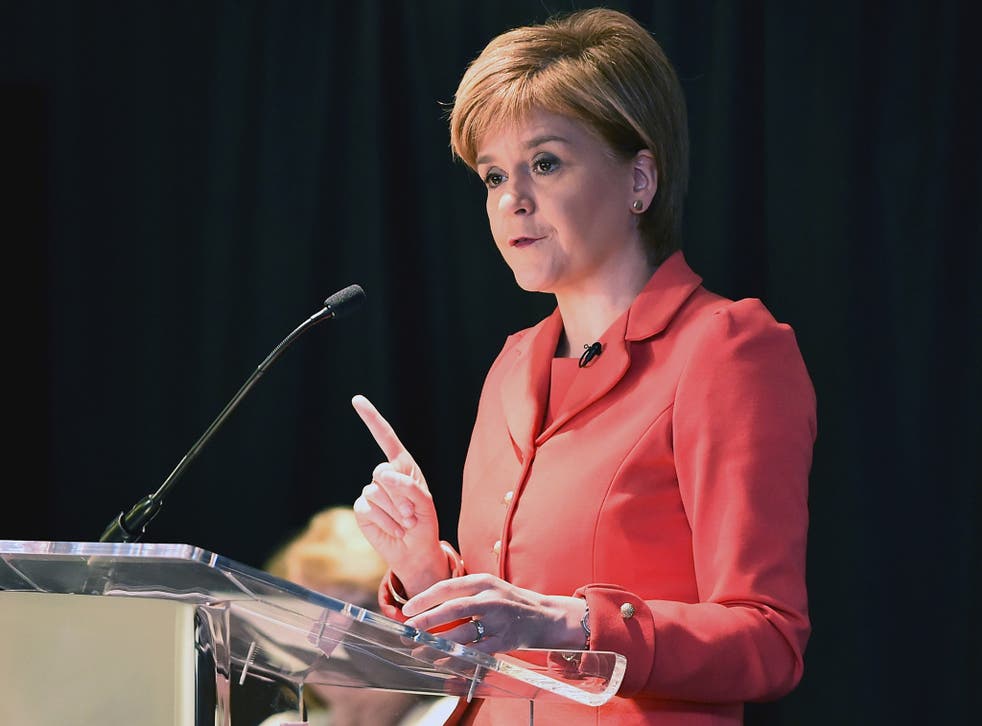 A vote to leave the European Union should only be valid if it is backed by each of the four nations which constitute the United Kingdom, Nicola Sturgeon has said.
The Scottish First Minister suggested that the SNP would try to amend the EU Referendum Bill which will be a key measure in the Queen's Speech.
Delivering her first major economic speech since the SNP's stunning election performance, she argued that the EU needed reform, but that it was very much in Scotland's interests to remain in the bloc.
She signalled that she believed a mechanism should be inserted into the Bill to block exit from the EU unless it has been supported by the voters of England, Scotland, Wales and Northern Ireland. David Cameron has promised a referendum on membership by the end of 2017.
Ms Sturgeon said: "We will propose a double majority, meaning that exit from the European Union is only possible if all four nations of the UK agree to it - something which would ensure that Scotland couldn't be forced out of the EU against our will.
"And during the run-up to the referendum, the Scottish Government will, of course, make a strong and a positive case for staying in the EU."
What does five more years of the Tories mean for Britain?

Show all 8
Ms Sturgeon, whose party won 56 of the 59 Scottish seats on May 7, vowed that the SNP would oppose austerity and press for extra powers to be devolved to Holyrood.
She said: "There is clearly an opportunity to ensure that Scotland's priorities are better understood but there is also a significant challenge in working with a majority Government at Westminster, many of whose policies we disagree with."
The First Minister continued: "We will continue to oppose spending reductions of the scale and speed that the UK Government has suggested.
"We believe that these will slow economic recovery and make deficit reduction more difficult – and this has been demonstrated already by the impact of the cuts that have been imposed since 2010.
"And if the UK Government does stick to its current proposals, we will argue for ways in which the impact on Scotland can be lessened."
She was speaking as she launched a new industry code calling on businesses to commit to paying the living wage.
Register for free to continue reading
Registration is a free and easy way to support our truly independent journalism
By registering, you will also enjoy limited access to Premium articles, exclusive newsletters, commenting, and virtual events with our leading journalists
Already have an account? sign in
Register for free to continue reading
Registration is a free and easy way to support our truly independent journalism
By registering, you will also enjoy limited access to Premium articles, exclusive newsletters, commenting, and virtual events with our leading journalists
Already have an account? sign in
Join our new commenting forum
Join thought-provoking conversations, follow other Independent readers and see their replies