EU exit would hit UK economy much harder than neighbouring countries, study finds
Bertelsmann Stiftung, a German think tank, said leaving the EU would cost Britain £224bn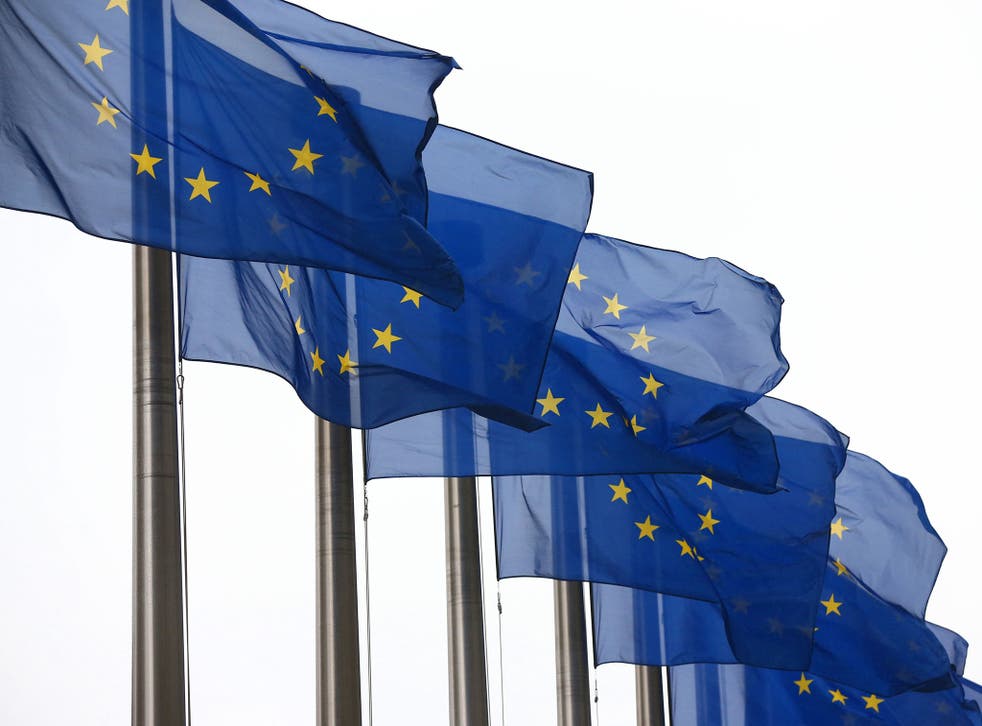 Leaving the European Union could cost Britain £224bn while other EU nations would suffer only minor economic losses if it withdrew, according to a major new study.
Bertelsmann Stiftung, a German think tank, found that the UK economy would grow more slowly after losing the benefits of trading with its EU partners. The first study of the impact of "Brexit" (British exit) for the EU as a whole predicted "long-term negative consequences" for the UK but a "significantly smaller" economic effect for the rest of the 28-nation bloc.
In Britain, the sectors worst hit by losing the link with the EU's single market would include chemicals, financial services, automative and mechanical engineering.
The study looked at three scenarios for 2030 after "Brexit" in 2018. In the most favourable case, the UK would win a status similar to Switzerland and a trade agreement with its former EU partners. In the worst scenario, Britain would lose its free trade agreements. The loss in gross domestic product (GDP) per head would range from 0.6 to 3 per cent, with the worst case scenario costing the UK economy £224bn.
Tory MPs who want to leave the EU

Show all 4
The German economy would lose between £6.2bn and £41bn if Britain departed. But Ireland, Luxembourg, Belgium, Malta and Cyprus would face above average losses.
Aart De Geus, the chairman of Bertelsmann Stiftung, said: "A Brexit is a losing game for everyone in Europe from an economic perspective alone – particularly for the UK. But aside from the economic consequences, it would be an especially bitter setback for European integration as well as Europe's role in the world. Setting the course for a Brexit in the general election would weaken the EU."
The findings will be seized on by Labour and the Liberal Democrats, who oppose David Cameron's plan to hold an in/out referendum in 2017. But they will be challenged by Ukip, the only party to campaign for EU withdrawal, which claims the move could save £9bn a year by 2019-20.
Rival pressure groups clashed over the findings. Matthew Elliott, chief executive of the Eurosceptic Business for Britain group, said: "This report imagines a world where every negative and false assumption held by those in favour of remaining in the EU at-all-costs is true, and then gives this absurd doomsday scenario a cost in terms of GDP. This report is simply not credible, is inaccurate in a number of places and certainly does not help an informed debate about the future of our relationship with the EU."
But Peter Wilding, director of the pro-EU British Influence group, said: "This is another nail in the coffin for the Brexit vandals. It is now obvious that leaving would be an act of national self-harm. If people want Britain to lose influence in the world, lose jobs at home and lose trade abroad then isolation is the answer. The tragedy is that they don't have to choose."
Mr Wilding added: "If the UK stopped whinging and stepped up to its leadership role in Europe, this country could have the best of both worlds: a free market in Europe and clout in the world."
Industries that would be most affected by Brexit
Chemicals – would be worst affected, could face drop of 11 per cent in its business
Financial services – could lose 5 per cent of its business because of importance of City of London
Automotive – steep losses, due to the industry's close integration with Britain's EU partners
Mechanical engineering – steep losses for the same reason
Join our new commenting forum
Join thought-provoking conversations, follow other Independent readers and see their replies