EU Malta summit: Refugees heading to Europe to be redirected to Asia and Latin America in new £30m British aid plan
A £30m package will provide lifesaving supplies across Eastern Europe while encouraging refugees to consider destinations other than Europe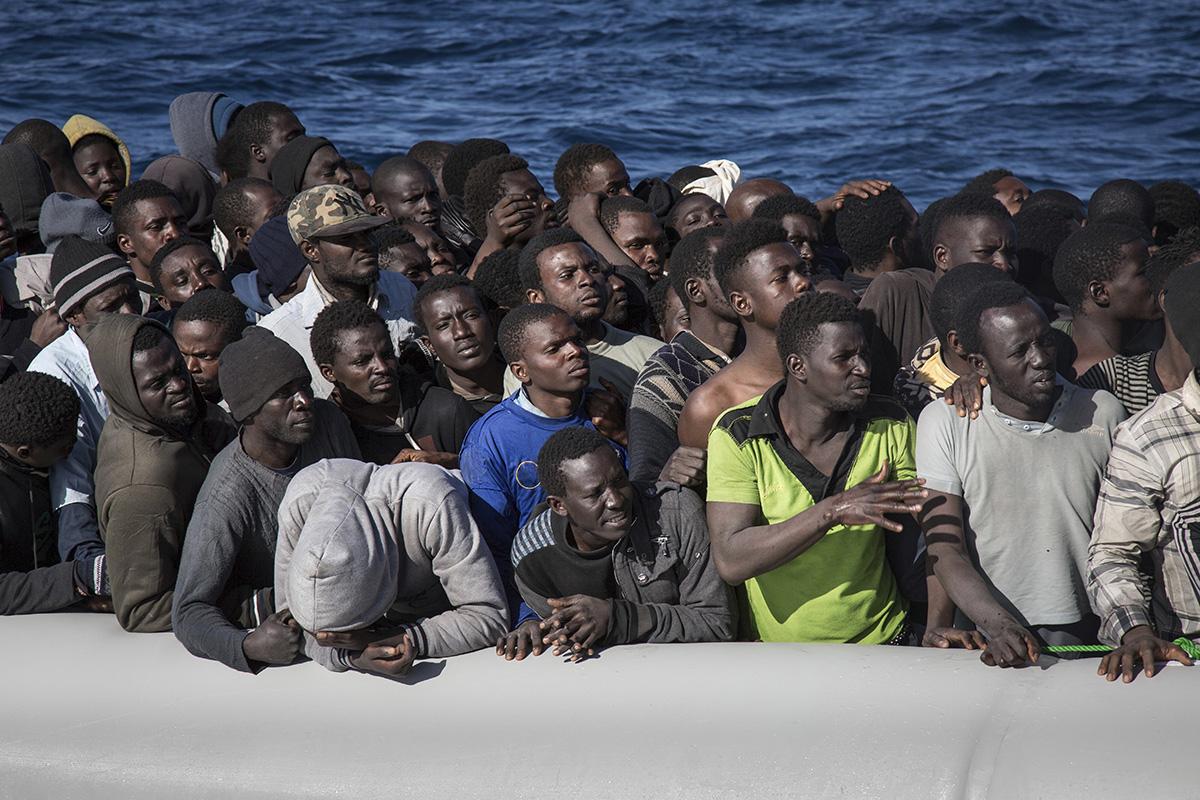 Refugees heading to Europe will be urged to settle in Asia and Latin America instead, under a new £30m British aid package.
Theresa May announced the scheme at an EU summit in Malta, arguing it showed the Government is "stepping up its support for the most vulnerable refugees".
The package will see Britain provide lifesaving supplies for people facing freezing conditions across Eastern Europe and Greece, including warm clothing, shelter and medical care.
However, it will also pay for better infrastructure in far-flung countries willing to take refugees who had hoped to settle in Europe.
The move builds on an existing scheme run by The UN Refugee Agency (UNHCR), but it is the first time Britain's aid budget has been used to bolster it.
It risks adding to criticism that the Prime Minister is unwilling for the UK to accept a reasonable share of the refugees and migrants fleeing Syria and other war zones.
Only a few thousand Syrian refugees have been resettled in Britain – and the Government has refused to take part in an EU-wide programme to co-ordinate the continent's response to the crisis.
Government sources stressed that people would only be diverted to countries in Asia and Latin America if they were willing to be resettled there.
The Department for International Development is expected to release a list of interested countries later.
In Malta the Prime Minister insisted the focus of the £30m programme was "helping migrants return home rather than risk their lives continuing perilous journeys to Europe".
It would provide assistance to refugees and migrants across Greece, the Balkans, Libya, Egypt, Tunisia, Morocco, Algeria and Sudan.
Priti Patel, the International Development Secretary, said: "Conflict, drought and political upheaval have fuelled protracted crises and driven mass migration. We cannot ignore these challenges.
"This latest support from the UK will help those who decide they want to return home to do so safely, protect men, women and children from exploitation, and ensure that those caught in freezing conditions get the basic help they need to survive."
The package will be delivered by UNHCR, the International Organisation for Migration (IOM) and NGO collective Start Network. Its aim is to:
* provide 22,400 life-saving relief items including tents, blankets, winter clothes such as hats and gloves and hygiene kits including mother and baby products
* help more than 60,000 people with emergency medical care, legal support and frontline workers to identify those at risk of violence and trafficking
* allow up to 22,000 people to reunite with family members they have become separated from
* help countries in Asia and Latin America that "might be able to resettle refugees put the infrastructure and systems in place to do so"
* provide more than 1,500 refugees in Egypt, including those fleeing Syria and other conflicts, with urgent health assistance and educational grants for students to go back to school
* provide a migrant centre in Sudan to enable "voluntary returns home when safe", replicating a successful scheme in Niger.
According to the Government, the package will bring UK humanitarian support in response to the migrant crisis to more than £100m since October 2015.
Join our commenting forum
Join thought-provoking conversations, follow other Independent readers and see their replies