EU membership: Lord Lawson to lead Tory campaign to leave 28-nation bloc
Former Chancellor calls on David Cameron to detail what reforms he was seeking ahead of the in/out referendum planned to be held by 2017
Ian Johnston
Thursday 01 October 2015 00:46 Comments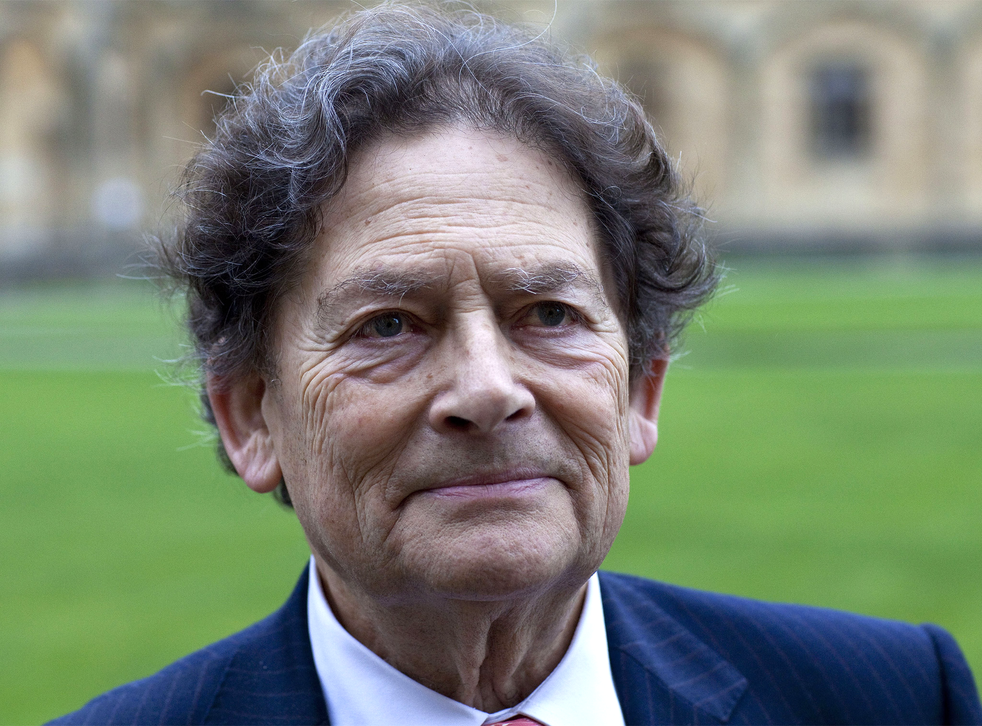 Nigel Lawson, the former Chancellor, is to lead the 'Conservatives for Britain' campaign to leave the European Union.
Lord Lawson, who also chairs the Global Warming Policy Foundation, the leading think tank for climate change sceptics in the UK, called on the Prime Minister to detail what reforms he was seeking from the EU ahead of the in/out referendum planned to be held by 2017.
"Now is the time for David Cameron and George Osborne to set out some red lines," he wrote in The Times.
"My priorities would be fourfold: the end of the automatic supremacy of EU law over UK law, the ability for the UK to negotiate its own free trade deals with fast-growing countries such as India and China, the ability to control immigration from other EU countries to the UK and the explicit renunciation by the EU of its absolute commitment to 'ever-closer union'."
However Lord Lawson argued that it was "increasingly clear" the Prime Minister would only achieve "wafer-thin" reforms.
And he stressed there was a need to start campaigning now, with some predicting the referendum will be held next year.
It was important, Lord Lawson said, to ensure the campaign was not left to extremists.
"If we leave the playing field vacant, less moderate, xenophobic voices will dominate the debate and we will fail once the government, the major political parties, the CBI [the Confederation of British Industry] and trade unions declare that they are backing the 'in' campaign," he added.
"Those of us who believe that the UK would be more prosperous if it voted to leave rather than stay in an unreformed EU need to start building the campaign now so that we have a chance of winning the coming referendum on the EU."
Ukip has also begun its campaign, called Leave.EU, while Labour for Britain and Business for Britain are also expected to feature heavily in the drive to persuade voters to vote to quit the 28-nation bloc.
Register for free to continue reading
Registration is a free and easy way to support our truly independent journalism
By registering, you will also enjoy limited access to Premium articles, exclusive newsletters, commenting, and virtual events with our leading journalists
Already have an account? sign in
Join our new commenting forum
Join thought-provoking conversations, follow other Independent readers and see their replies