EU migrants will need to register with Home Office after Brexit, says Amber Rudd
There will need to be 'a straightforward system for the registration and documentation of new arrivals,' says Home Secretary 
Will Worley
Friday 28 July 2017 00:41 Comments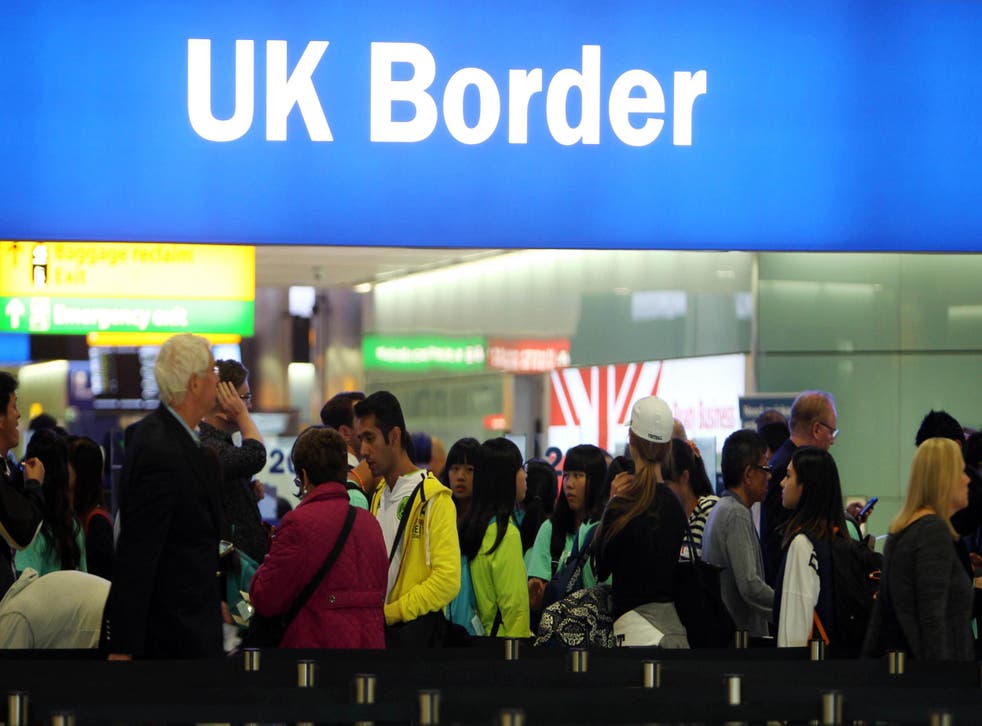 EU citizens moving to the UK will have to register with the Home Office after free movement ends in 2019, the Home Secretary has said, as she again indicated a Brexit "implementation phase".
Amber Rudd's comments came after immigration minister Brandon Lewis said earlier in the day the Government was "very clear" that the free movement of labour would end after Brexit.
Ms Rudd, along with the Chancellor Philip Hammond and other soft Brexit advocates, has been keen to reassure the business community there will not be a 'cliff edge' Brexit which would threaten labour flows.
A transitionary period of up to four years after the UK leaves the EU is expected to see EU nationals register to work in the country, despite the strong will of many Eurosceptic MPs to reduce immigration from the bloc.
While free movement would, in principle, have ended, the practice is expected to be similar to the current situation until after the end of the transition period.
Speaking on a visit to Scotland on Thursday, after Mr Lewis appeared to have contradicted her previous statements, Ms Rudd said: "There will be an implementation phase when new EU workers will need to register their details."
The Home Secretary wrote to the Migration Advisory Committee on Wednesday asking them to assess the role migrants play in the British economy.
Boris Johnson didn't know about the major report into impact of Brexit
Ms Rudd said: "As part of a smooth and orderly transition as we leave the EU, the second phase of our immigration proposals is based on a temporary implementation period to ensure there is no cliff-edge on the UK's departure for employers or individuals.
"During this period there will also be a straightforward system for the registration and documentation of new arrivals."
But Mr Lewis's comments were more stark and made no mention of allowances for a transition phase.
He said freedom of movement was one of the "core principles" of the EU, and that a new immigration system would be in place when Britain formally departs the union.
He told BBC Radio 4's Today programme: "Free movement of labour ends when we leave the European Union in the spring of 2019 - we're very clear about that."
UK news in pictures

Show all 50
Asked why free trade and single market access would not also end then, Mr Lewis said: "There's a period of negotiation we're going through with the European Union at the moment, but we're very clear that free movement ends - it's part of the core principles, the four key principles, of the European Union - when we leave."
Pressed on whether it was a red line to end free movement in March 2019, he said: "It's a simple matter of fact that the four key principles of the European Union include free movement - we won't be a member of the European Union when we leave."
Additional reporting by agencies.
Register for free to continue reading
Registration is a free and easy way to support our truly independent journalism
By registering, you will also enjoy limited access to Premium articles, exclusive newsletters, commenting, and virtual events with our leading journalists
Already have an account? sign in
Join our new commenting forum
Join thought-provoking conversations, follow other Independent readers and see their replies