EU rejects Philip Hammond's bid to include financial services in Brexit trade deal
The Chancellor said including financial services in the deal was in everyone's 'mutual interest'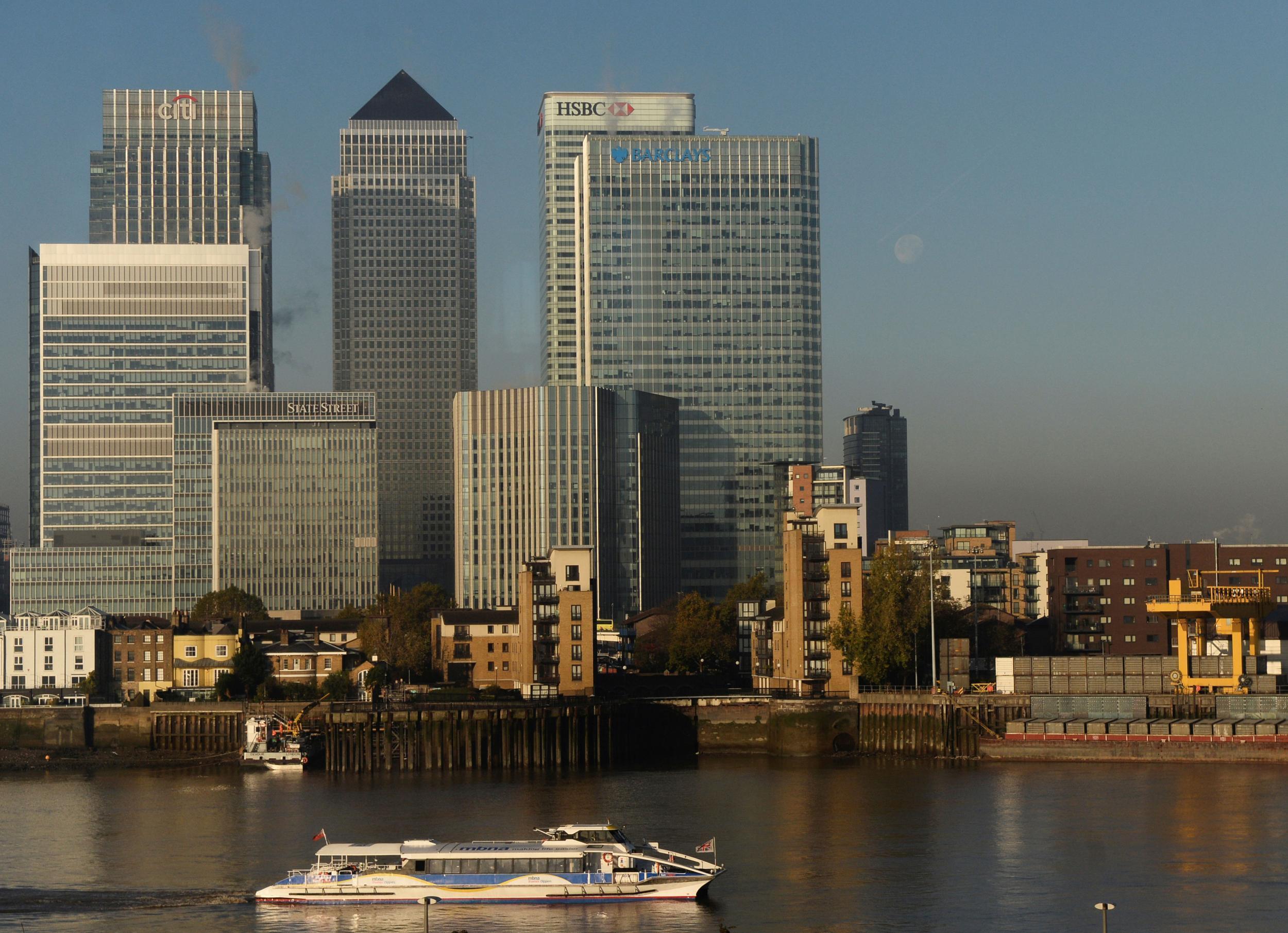 The European Union has rejected the Chancellor's bid to include an unprecedented section on financial services in the post-Brexit trade deal, warning that "life will be different" for banks once Britain leaves.
Philip Hammond on Wednesday told an audience in the City of London that "sceptics" of including financial services in a free trade deal were wrong and that such an approach was not only "possible" but "in our mutual interest".
But speaking in Dublin on Thursday Donald Tusk, the president of the European Council, directly rebuffed Mr Hammond's call, hinting that the UK's impending departure from the single market, customs union, and jurisdiction of the European Court of Justice made such an approach difficult.
"Yesterday the UK Chancellor made a speech in the City of London arguing for a bespoke deal or an ambitious FTA covering financial services – so I will refer to this issue of such great interest to London," he said.
"In the free trade agreement we can offer trade in goods, with the aim of covering all sectors, subject to zero tariffs and no quantitative restrictions.
"But services are not about tariffs. Services are about common rules, common supervision and common enforcement.
'To ensure a level playing field, to ensure the integrity of the single market, and to ensure financial stability, this is why we cannot offer the same in services as we can in goods. It's also why FTAs don't have detailed rules for financial services.
"We should all be clear that also when it comes to financial services, life will be different after Brexit."
Mr Tusk also rejected the Chancellor's claim that it would be in the EU's "mutual interest" with Britain to do a deal on such services.
"I fully respect the Chancellor's competence in defining what is in the UK's interest but he must allow us to define what is in the EU's interest," he said.
UK financial institutions can currently do business on the continent without setting up a subsidiary by way of EU "passporting rights" that give them access to EU markets. The EU has said those rights will end after Brexit, while EU officials have rebuffed City financiers who have proposed workarounds.
The biggest issues facing UK on leaving EU
Show all 8
EU chief negotiator Michel Barnier has previously said that "On financial services, UK voices suggest that Brexit does not mean Brexit. Brexit means Brexit, everywhere".
Over 5,400 British firms rely on passporting rights to bring in £9bn in revenue every year to Britain. The British Bankers' Association (BBA) has said the loss of passporting would be "disruptive, costly and time-consuming".
Join our commenting forum
Join thought-provoking conversations, follow other Independent readers and see their replies