Boris Johnson has 'thrown away' a position in David Cameron's cabinet - says his own father
Stanley Johnson says: 'To say this is a careerist move would be a total travesty'
Ashley Cowburn
Monday 22 February 2016 10:03 Comments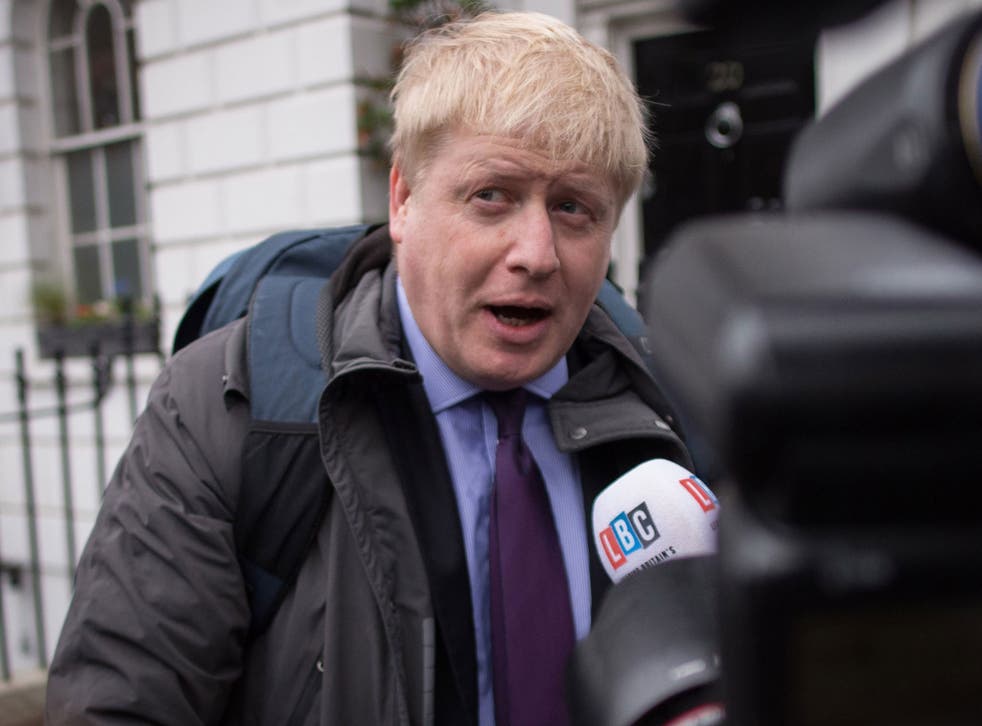 Boris Johnson has thrown away a position in David Cameron's cabinet following his decision to campaign for Brexit, his own father has said.
Stanley Johnson, the former Conservative MEP and co-chair of Environmentalists for Europe, rejected reports his son's decision was part of a wider political calculation in an ambition to become the Tory leader.
"I can't think of a more career ending move than to do what he did yesterday," he said.
On Sunday, the London mayor said that after a "huge amount of heartache" he had decided to go against David Cameron and campaign to leave the EU. "I will be advocating vote leave – or whatever the team is called, I understand there are a lot of them – because I want a better deal for the people of this country, to save them money and to take control. That is really what this is all about."
On Monday, his father said that any suggestion this was to further his long-standing ambition of becoming Britain's next prime minister was a "travesty".
Speaking to BBC Radio 4, Stanley Johnson said: "Honestly to say this is a careerist move would be a total travesty. I can't think of a more career-ending move than do to do what he did yesterday. He's leaving the mayoralty in May, if he wanted to get a nice job in the Cabinet on May 8 this is certainly not the way to do it.
He added: "What Boris has done – and I, by the way, don't think I agree with this – but what he has done is put on the table what the real issue is and the real issue is do the British people accept the loss of sovereignty that entails being part of the EU.
Boris Johnson: Cameron's bête blond

Show all 5
"Now, I personally accept it because I'd much prefer to be a small fish in a bigger pond than a big fish in a small pond. That is the issue and Boris has posed that very clearly today and we should all be grateful to him for that."
Asked on 5 Live on Sunday evening whether he thought his son had thrown away the Cabinet position, Stanley Johnson responded: "Of course he has. I would have thought completely thrown away. He might have had a chance to build Boris airport in the Thames for heaven's sake. No but seriously, you cannot say this is as a result of careful political calculation, on the contrary."
Stanley Johnson is not the only member of Boris's immediate family that is campaigning for an opposite outcome in the European referendum on June 23.
Jo Johnson, Boris's brother and also an MP, wrote on his Twitter account: "UK universities and our superb science base key to our future as a knowledge economy – much stronger inside EU".
On Monday, David Cameron will face scrutiny from MPs as he addresses Parliament for the first time with details of the deal he has secured on EU reform.
Register for free to continue reading
Registration is a free and easy way to support our truly independent journalism
By registering, you will also enjoy limited access to Premium articles, exclusive newsletters, commenting, and virtual events with our leading journalists
Already have an account? sign in
Join our new commenting forum
Join thought-provoking conversations, follow other Independent readers and see their replies