EU referendum: Brexit campaign has narrow lead over Remain, poll says
Poll puts support for Brexit on 43%, while 40% said they intended to vote to keep the UK in the EU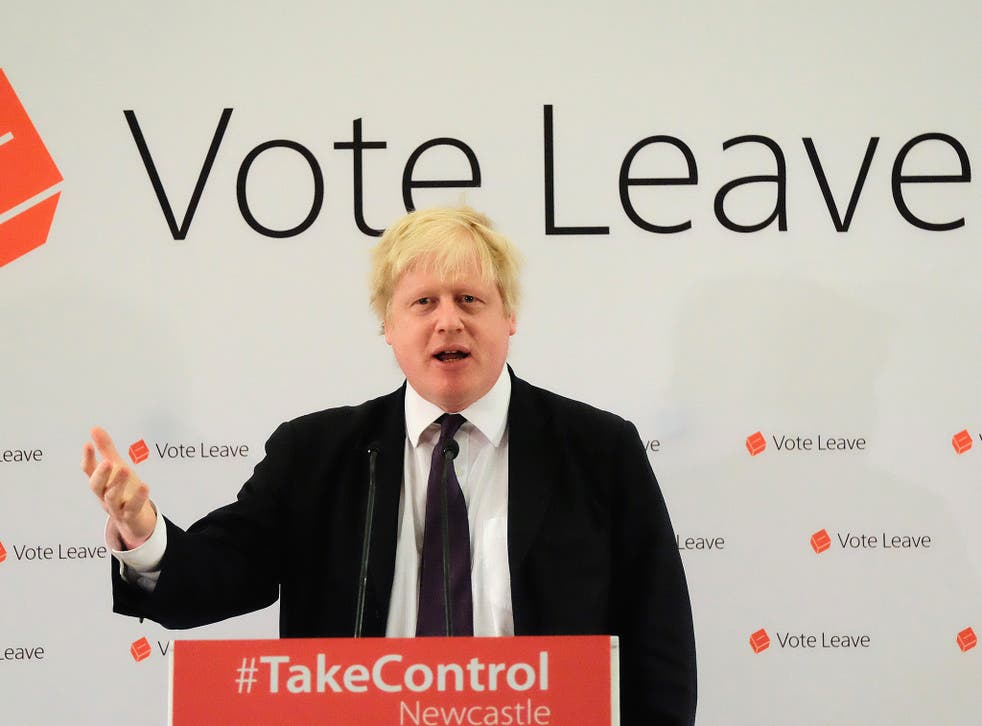 A second opinion poll within a week has suggested that a more of the public are currently minded to vote to leave the European Union than stay in this month's referendum.
The Observer/Opinium poll put support for Brexit on 43 per cent, while 40 per cent said they intended to vote to keep the UK in the union. The rest were undecided.
The poll suggests the remain camp has lost four percentage points in the last two weeks, during which period Boris Johnson and Michael Gove have relentlessly campaigned on immigration.
What has the EU ever done for us?

Show all 7
It follows two similar polls by YouGov earlier this week – both of which showed growing support for the leave campaign.
Tellingly two in five voters (41 per cent) now cite immigration as one of their two most important issues when deciding how to vote. Just over a third (35 per cent) cite Britain's ability to make its own laws without EU interference and 29 per cent cite the impact of leaving on the UK economy.
Half of the 2,007 people surveyed said they believed that immigration would be under better control if the UK did leave the EU. Twelve percent felt that the UK would have more control if the country retained its EU membership, and 24 per cent said there would be little difference.
Opinium said a move to leave had also been reflected in answers to their so-called "nudge" question, which asks those who do not yet know how they will vote in what direction they are leaning.
In the last Opinium survey two weeks ago, those split 55 per cent leaning to remain and 32 per cent leaning towards leave.
In the latest survey, the gap has narrowed dramatically, with 36 per cent leaning towards remain and 33 per cent towards leave, even when the methodological updates were implemented.
When those who did not know were forced to choose, 47 per cent said they leaned more towards remain, while 32 per cent leaned more towards leave.
Register for free to continue reading
Registration is a free and easy way to support our truly independent journalism
By registering, you will also enjoy limited access to Premium articles, exclusive newsletters, commenting, and virtual events with our leading journalists
Already have an account? sign in
Register for free to continue reading
Registration is a free and easy way to support our truly independent journalism
By registering, you will also enjoy limited access to Premium articles, exclusive newsletters, commenting, and virtual events with our leading journalists
Already have an account? sign in
Join our new commenting forum
Join thought-provoking conversations, follow other Independent readers and see their replies