David Cameron reportedly says 'Why should I do the hard s**t?' following Brexit resignation
'It was the moment it really sunk in for all of us that it was over,' says a Cameron aide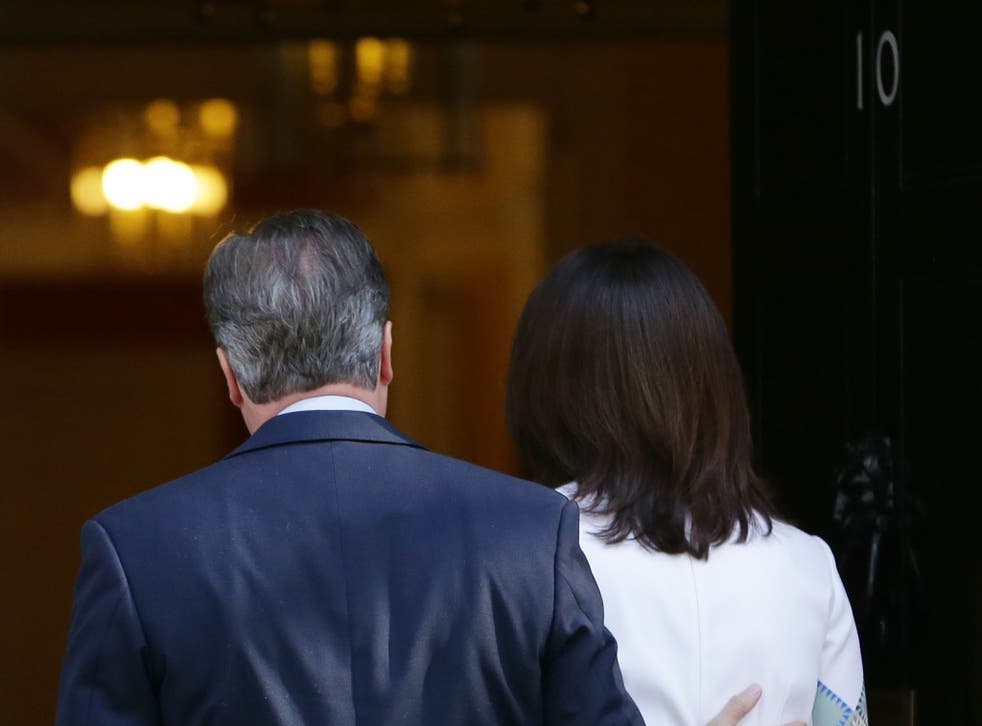 David Cameron reportedly told aides following his resignation speech: "Why should I do all the hard s**t?"
In the speech, the Prime Minister said he would continue in Number 10 until the party elects a successor, likely to be before the Tory conference in October.
Mr Cameron said: "It would not be right for me to be the captain that steers our country to its next destination.
"A negotiation with the European Union will need to begin under a new prime minister and I think it's right that this new prime minister takes the decision about when to trigger Article 50 and start the formal and legal process of leaving the EU."
When he went back inside Number 10, he explained to aides that he did not want to go through the tortuous process of beginning the UK's divorce from the EU and then resign.
"Why should I do all the hard s**t for someone else, just to hand it over to them on a plate?" he said.
According to Downing Street staff, Mr Cameron and his wife Samantha were greeted back in the office to standing ovation after which he thanked aides for their service.
David Cameron tears up during resignation speech
A close aide to Mr Cameron told the Sun: "It was the moment it really sunk in for all of us that it was over.
"He went out with dignity, and that was the most important thing for us."
After Mr Cameron's speech, Boris Johnson, the leading contender to replace him, paid tribute to the Prime Minister's record, saying: "I have known David Cameron for a very long time, and I believe he has been one of the most extraordinary politicians of our age.
"A brave and principled man, who has given superb leadership of his party and his country for many years.
"It was his bravery that gave this country the first referendum on the European Union for 43 years."
David Cameron's premiership - in pictures

Show all 15
UKIP leader Nigel Farage tweeted after the announcement: "It's right that David Cameron has gone.
"Not a bad man just on the wrong side of the argument."
Downing Street have declined to comment.
Join our new commenting forum
Join thought-provoking conversations, follow other Independent readers and see their replies