EU referendum: David Cameron admits Brexit rift has strained friendship with Boris Johnson
The mayor of London's decision to back the 'Leave' campaign came as a particular blow to the Prime Minister
Joe Churcher Comments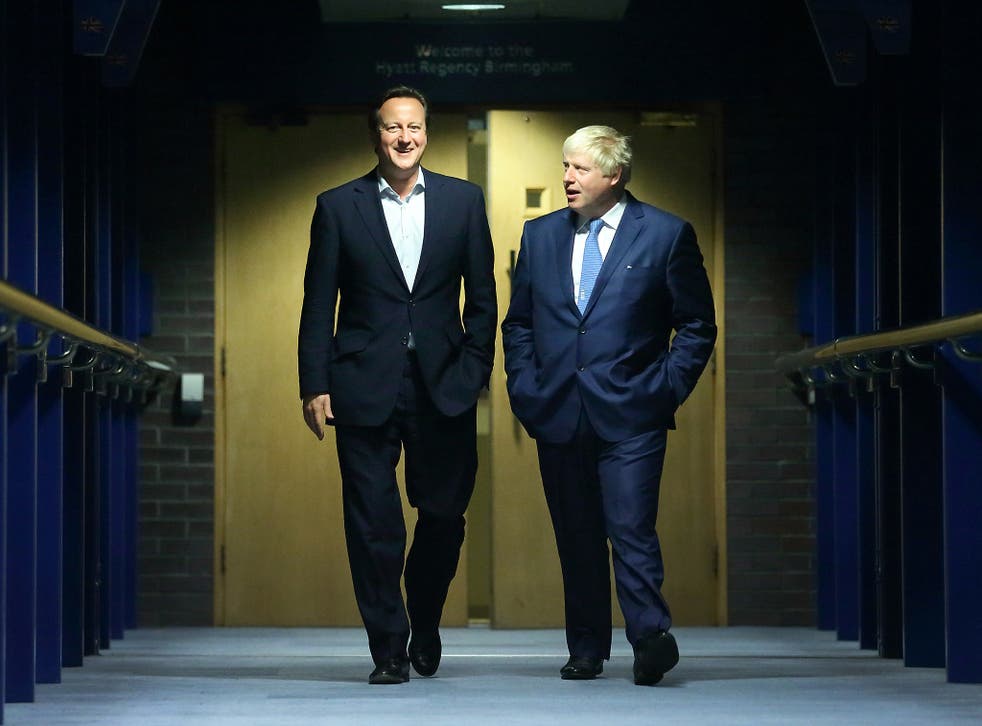 David Cameron has admitted that the rift with Boris Johnson over the EU referendum has damaged the pair's close personal relationship.
The mayor of London's decision to back the "Leave" campaign was a particular blow to the Prime Minister, whose friendship and rivalry with Mr Johnson stretches back to their days at Eton and Oxford.
He said at the time that he hoped for a "reasonable. civilised argument" with someone he considered a "great friend".
What has the EU ever done for us?

Show all 7
But in an interview with Glamour magazine, he conceded that the political division had dented that bond.
"I'm still friends with Boris, just perhaps not such good friends," he said.
He said it was "frustrating" that Mr Johnson - and another close ally, Justice Secretary Michael Gove - had chosen to campaign on the opposite side in the battle over the UK's future relations with Brussels.
"I think they have made the wrong decision, but they're politicians and they have to decide," he said.
Michael Crick's live report interrupted during Boris Johnson's speech
In the interview - in the June issue of the magazine due to be published on Thursday - Mr Cameron also renewed his insistence that he would not quit as PM if the country backed Brexit and said he did not expect the debate to end if voters supported staying in.
"Europe will remain a more compelling issue than any other for some people. I'm not expecting Nigel Farage, for example, just to go and play golf," he said.
Claims Brexit would improve border controls were "a total myth", he said.
"Right now, we can check every single person, every single car coming in.
"People who want to come to work in Britain have the right to come to work. But if we think someone is a security risk, we can turn them away, and we have turned away some 6,000 people since I've been PM."
Press Association
Register for free to continue reading
Registration is a free and easy way to support our truly independent journalism
By registering, you will also enjoy limited access to Premium articles, exclusive newsletters, commenting, and virtual events with our leading journalists
Already have an account? sign in
Join our new commenting forum
Join thought-provoking conversations, follow other Independent readers and see their replies