EU referendum: In or Out? Key Tory figures on either side make their case
David Cameron, Sajid Javid, Michael Gove and Priti Patel's views on an issue that threatens to split the party
Oliver Wright
Political Editor
Monday 22 February 2016 00:52 Comments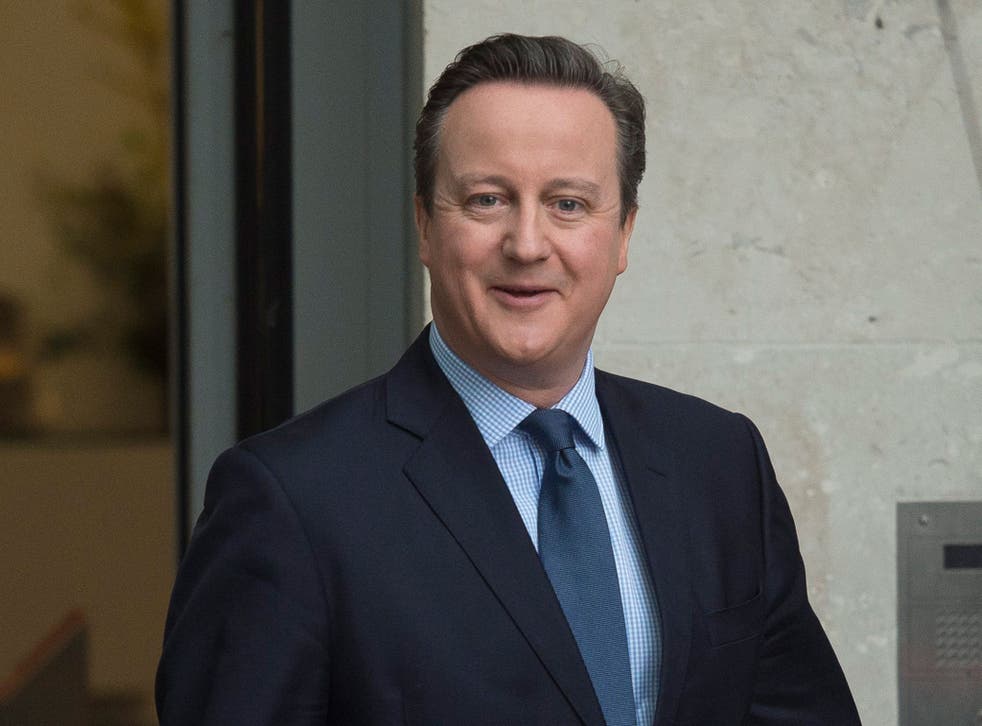 Stay
David Cameron
This will be a once-in-a-generation moment to shape the destiny of our country. And we will all need to look at the facts and to ask searching questions of what either choice would really mean.
I do not love Brussels. I love Britain. So when it comes to Europe, mine is a hard-headed assessment of what is in our national interest.
Like many, I have had my doubts about the European Union as an organisation. I still do. But just because an organisation is frustrating it does not mean that you should necessarily walk out of it, and certainly not without thinking very carefully through the consequences.
I believe we are stronger, safer and better off inside this reformed European Union. And that is why I will be campaigning with all my heart and soul to persuade the British people to remain in the EU.
Sajid Javid
If this year's referendum were a vote on whether to join in the first place, I wouldn't hesitate to stand up and say Britain would be better off staying out.
But the question we're faced with is not about what we should have done 43 years ago. It's about what we should do now, in 2016.
That's why, with a heavy heart and no enthusiasm, I shall be voting for the UK to remain a member of the EU.
The fallout from a "leave" vote this summer would only add to economic turbulence that is, quite possibly, about to engulf the world.
The fight for reform is not over and if Brussels fails to recognise that, I can see a time when walking away may be the right thing to do – but in a more benign global economic environment and under a UK Government that makes a credible case for leaving.
---
Leave
Michael Gove
Far from providing security in an uncertain world, the EU's policies have become a source of instability and insecurity. Razor wire once more criss-crosses the continent, historic tensions between nations such as Greece and Germany have resurfaced in ugly ways and the EU is proving incapable of dealing with the current crises in Libya and Syria.
The EU is an institution rooted in the past and is proving incapable of reforming to meet the big technological, demographic and economic challenges of our time.
But by leaving the EU we can take control. Indeed we can show the rest of Europe the way to flourish. This chance may never come again in our lifetimes, which is why I will be true to my principles and take the opportunity this referendum provides to leave an EU mired in the past and embrace a better future.
Priti Patel
The British public want less Europe and more Britain. By restoring the British values of democracy and self-determination which date back to Magna Carta, Britain will be a stronger, more secure and more prosperous country.
We should be in no doubt that by staying in the EU, nothing will change. The European Commission and Court will still have the powers to interfere in our way of life.
But there is a better way. Following a vote to leave, Britain will be able to untangle the labyrinth of EU laws and regulations that have held our country back. Our international voice will once again be heard in its own right on international bodies such as the World Trade Organisation. Free from the protectionist and anti-market sentiments of some in Europe, we will be able to seek and secure new trading opportunities.
Register for free to continue reading
Registration is a free and easy way to support our truly independent journalism
By registering, you will also enjoy limited access to Premium articles, exclusive newsletters, commenting, and virtual events with our leading journalists
Already have an account? sign in
Join our new commenting forum
Join thought-provoking conversations, follow other Independent readers and see their replies