EU referendum: David Cameron's rules are a 'democratic disgrace', says French-born Scottish politician set to be denied a vote
Christian Allard, SNP MSP for North East Scotland, would be disqualified
Lizzie Dearden
Tuesday 26 May 2015 12:51 Comments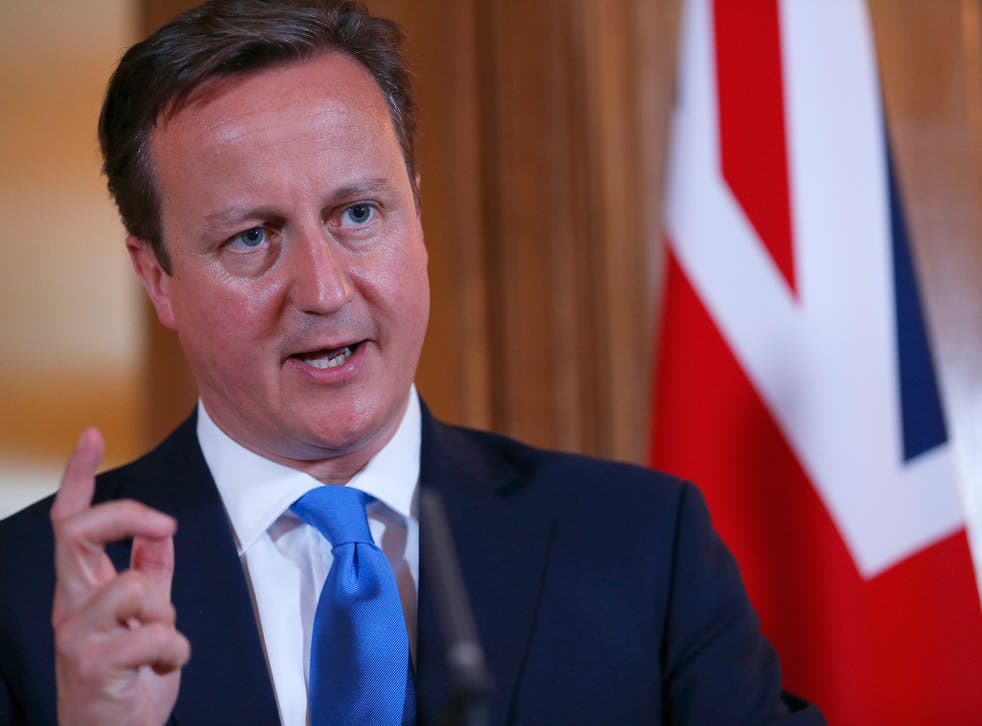 Plans to ban citizens of European countries living in the UK from voting in the EU referendum have been condemned as a "democratic disgrace".
A Scottish National Party (SNP) MSP, Christian Allard, hit out at the rules after realising that he would not be allowed to have his say under David Cameron's current proposals.
"EU nationals across Scotland make incredible contributions to their communities and to our national life, pay taxes and contribute to the economy - and for their voices to be silenced on this crucial issue by an out- of-touch Tory government pandering to its own right wing and to Ukip would be nothing less than a democratic disgrace," he said.
"Just last year, almost 90,000 EU nationals registered to vote in Scotland's referendum and played a key role in the vibrant, democratic debate that the whole country took part in.
"For the Tories to now try to exclude thousands of people in Scotland, and well over a million across the UK, based simply on their nationality is completely indefensible."
Mr Allard, who was born in France but represents North East Scotland in the Scottish Parliament, said everyone living in the UK should have a "fair say" on their own future.
He added: "EU nationals in Scotland and right across the UK can rest assured that the SNP will fight David Cameron's unfair, undemocratic plans every step of the way."
The EU referendum bill being introduced in Parliament on Thursday will aim to base regulations roughly on those for a general election.
It means all British, Irish and Commonwealth citizens aged 18 and over will be able to vote if they live in the UK, as will British nationals who have been living abroad for less than 15 years.
The franchise will be extended slightly to allow members of the House of Lords and people living in Gibraltar to vote, even though they are excluded from general elections.
EU nationals were allowed to vote in the Scottish independence referendum and are also eligible for Scottish Parliament, Northern Ireland Assembly, Welsh Assembly and local government elections.
The decision to exclude them would cut up to 1.5 million people from the electorate in a move the SNP's minister for Europe called "utterly perverse".
Humza Yousaf said the omission was "illogical and discriminatory" in light of the inclusion of Commonwealth citizens from outside of Europe, as well as people from Ireland, Malta and Cyprus.
"EU citizens are the ones likely to feel the impact of a UK exit from Europe the hardest, so to disenfranchise the vast bulk of them is wrong," he added.
"To exclude EU citizens from voting, many whom have been in the UK for years, who contribute to our economy through their taxes, and whose children are being brought up here is thoroughly undemocratic.
"The citizens of Commonwealth countries like Canada, Australia and New Zealand will have a vote, as indeed will the citizens of three other EU states - Ireland, Malta and Cyprus - so there is no justifiable case for excluding the citizens of the 24 other EU countries who have chosen to make the UK their home and who are resident here."
But Eurosceptic Conservative MP John Redwood accused pro-Europeans of seeking to "hijack" the referendum to bring in voting reforms they thought would help their cause.
"I think it would be quite wrong to use the referendum to make changes to the electorate," he told BBC Radio 4's Today programme.
"It must be the British people living in Britain who make this decision."
The Prime Minister is also facing pressure lower the voting age to 16 for the "in-out" referendum, although he has showed little sign of caving in.
Labour said it was a "matter of principle" that those old enough to pay tax, marry and join the armed forces should be able to have a voice in such an important national decision and promised to table an amendment to let them.
The debate comes as European Commission President Jean-Claude Juncker is due to arrive in the UK this evening for initial talks over Mr Cameron's aims for reform.
He has promised that the referendum will be held by the end of 2017 but the result will not be constitutionally binding.
Additional reporting by PA
Register for free to continue reading
Registration is a free and easy way to support our truly independent journalism
By registering, you will also enjoy limited access to Premium articles, exclusive newsletters, commenting, and virtual events with our leading journalists
Already have an account? sign in
Join our new commenting forum
Join thought-provoking conversations, follow other Independent readers and see their replies