EU Referendum: Don't misread 'Eurosceptic' David Cameron over Brexit, warns Boris Johnson
The London Mayor said Britain could have 'a viable and exciting future outside the present EU arrangements'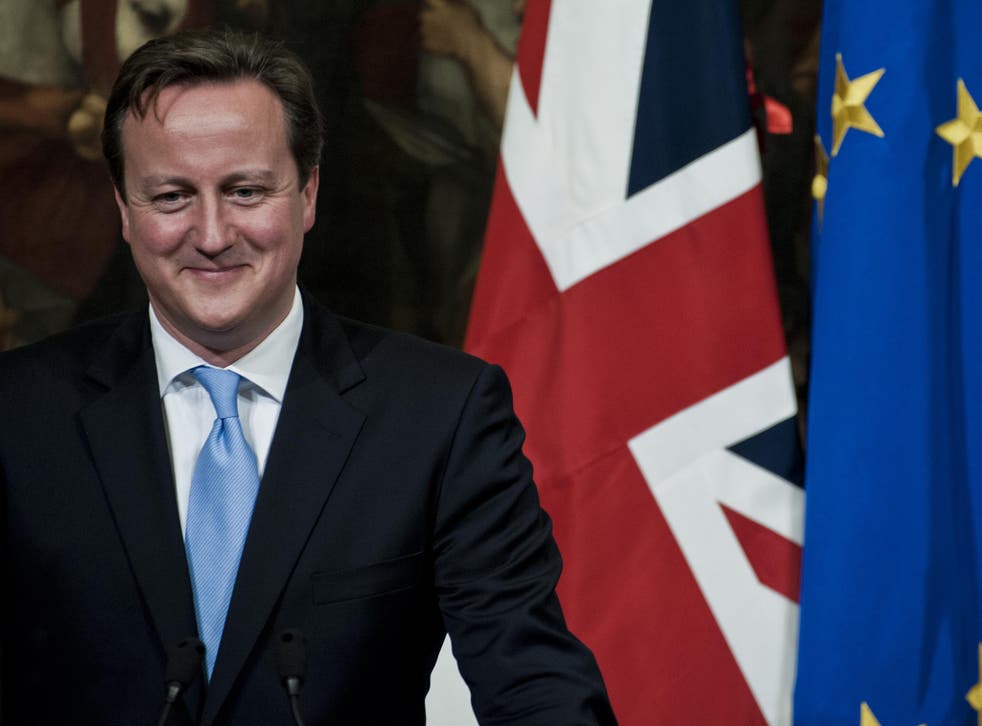 David Cameron is "much more Eurosceptic" than other senior Conservatives and anyone who thinks he would never argue in favour of leaving the European Union is "radically and dangerously misreading" the Prime Minister, Boris Johnson has claimed.
The London mayor and MP slammed the EU for giving "the bum's rush" to Mr Cameron's proposal for a four-year moratorium on benefits payments to new migrants to the UK in an article for The Daily Telegraph.
And he argued the UK could seek a Danish-style opt-out of some European Union rules, but suggested the latest apparent rejection was a significant setback.
"My question is: what will they agree to? We need to know. These people are radically and dangerously misreading the Prime Minister if they think he wants to stay in the EU at any price," Mr Johnson said.
"The David Cameron I know is much more Eurosceptic than some of his senior colleagues. We need to hear soon about ways in which Parliament can halt the tide of EU regulation, and ways in which we can regain some control of our borders.
"The PM's suggestion was modest, and sensible. It has been recklessly disregarded. This country could have a viable and exciting future outside the present EU arrangements. If we are going to stay, we need reform; and if the Danes can have their special circumstances recognised, so can Britain."
Denmark, which joined the EU at the same time as the UK, negotiated a deal to protect its property market from foreign, mainly German, buyers who could have driven up prices.
Mr Johnson wrote: "In every subsequent treaty revision they have consecrated this right to national self-determination; and no one makes a fuss. No one blames the Danes or says it is the end of the EU.
"I point this out because I am fed up to the back teeth with reading pious and ill-informed claptrap from some UK commentators, to the effect that David Cameron's proposals on EU borders are somehow destructive of the single market and its 'cherished principles'.
"What rubbish. If this whole project is going to survive – and it is an ever bigger if – we need it to be more flexible and more devolutionary: more willing to recognise national particularities. Like the Danes, Britain is a special case."
Join our new commenting forum
Join thought-provoking conversations, follow other Independent readers and see their replies