EU referendum: Voters should blame government cuts instead of immigration, say Ed Miliband and Nicola Sturgeon
The former Labour leader has said Brexit campaigners are using EU immigration as an 'alibi'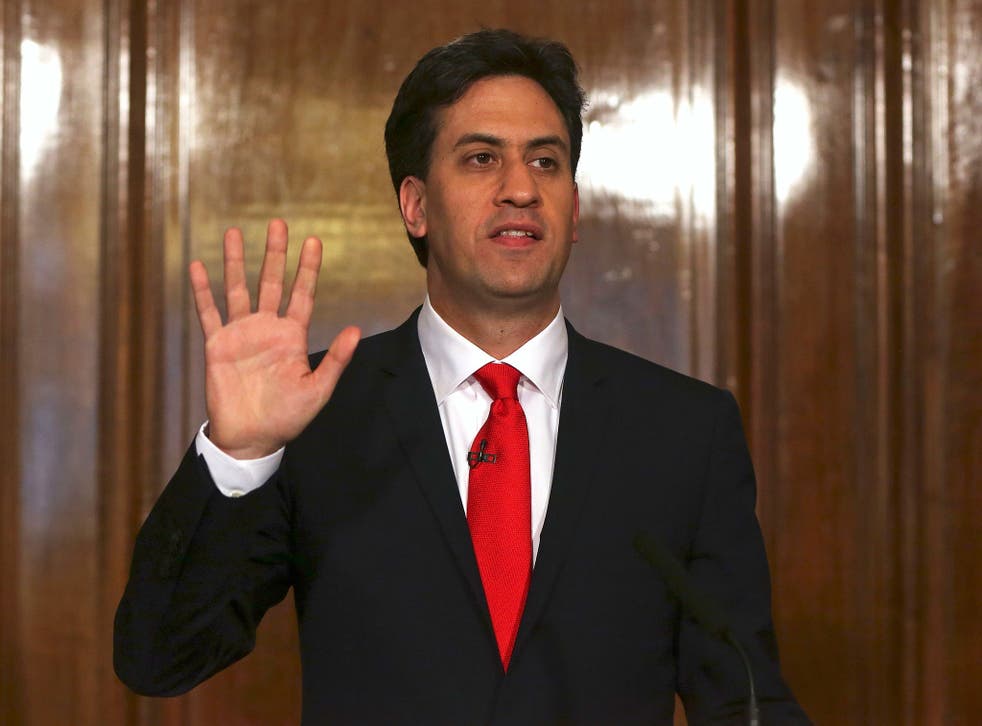 Voters should blame government cuts, not immigration, for the problems in the NHS and housing, the former Labour leader Ed Miliband and Scottish First Minister Nicola Sturgeon have said.
Ms Sturgeon, the SNP leader, used Thursday's ITV referendum debate to challenge Leave campaign figurehead Boris Johnson over his claims that high migration from the EU was putting a strain on public services.
Meanwhile, Mr Milibad told BBC Radio 4's Today programme that Brexit campaigners were wrong to use immigration as an "alibi" for problems in the NHS and housing shortage, claiming that both were a consequence of mismanagement by the Conservative government.
Vote Leave has put immigration at the centre of their argument for Brexit and pledged to reverse declining standards in the NHS by re-investing billions of Britain's EU spending into the health service. They also pledge to control EU immigration which it claims could make the health service "unsustainable" by 2030.
Remain campaigners say that any extra money for public spending would be cancelled out by the economic downturn that experts say is likely to follow Brexit.
"The pressure on our public services right now is coming from what I consider to be unnecessary and needless austerity cuts being caused by a Conservative government," Ms Sturgeon said.
"Patients I speak to in the NHS in Scotland want to see more investment in the health service, they want to see lower waiting times and they know that one of the things that's making that more difficult are the austerity cuts that have been supported by Boris Johnson all the time the Tories have been in government.
"The answers to the pressures on our NHS are not to blame immigrants, many of whom are working in our NHS, it is to invest more money."
21 maps and charts which will challenge perceptions of Europe

Show all 21
She said the impact of austerity on public services and housing was "much greater" than the impact of immigration.
Speaking on Friday morning, Mr Miliband accused the Leave campaign of "trying to perpetrate a fraud on Labour voters".
"They're trying to say we share your values, whether it's the NHS or workers rights or fairness in our societies. We've got to call that out," he said.
"The cuts that would come from the economic shock that would hit the country would hit Labour areas hardest because the record of these people in the Leave campaign is that they want to get out of the EU not because they want to improve workers' rights but they want to sweep them away".
He said he did not dismiss voters concerns about the impact of immigration, but added: "We shouldn't use the problems in the NHS, the problems in housing, the problems facing the next generation in our country: we shouldn't use immigration as an alibi. I think it's because we have a Conservative government that isn't addressing these problems."
Register for free to continue reading
Registration is a free and easy way to support our truly independent journalism
By registering, you will also enjoy limited access to Premium articles, exclusive newsletters, commenting, and virtual events with our leading journalists
Already have an account? sign in
Register for free to continue reading
Registration is a free and easy way to support our truly independent journalism
By registering, you will also enjoy limited access to Premium articles, exclusive newsletters, commenting, and virtual events with our leading journalists
Already have an account? sign in
Join our new commenting forum
Join thought-provoking conversations, follow other Independent readers and see their replies