EU referendum: Europeans in London launch 'Hug a Brit' campaign to 'love-bomb' UK into voting Remain
'It's a little bit hippy, but a little bit of hippiness is needed. We wanted to do something positive instead of just talking about rules and regulations'
Caroline Mortimer
Friday 08 April 2016 23:06 Comments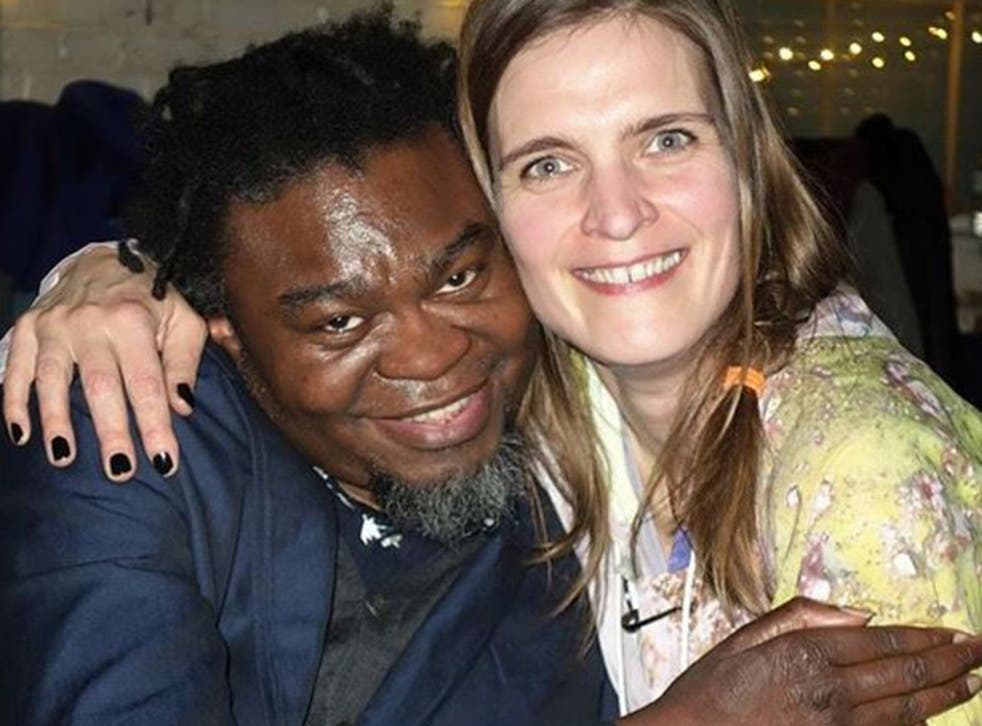 A campaign has been launched to "love-bomb" wavering voters in the upcoming EU referendum by concerned Europeans living in London.
Katrin Lock, a German who has lived in London for seven years said the idea was simple - they wanted Europeans to post photos of them hugging their British friends with the hashtag #PleaseDontGoUK to show them that they they are loved.
She told The Local: "It's a little bit hippy, but a little bit of hippiness is needed. People are always arguing about cucumbers and shower caps. We wanted to do something positive instead of just talking about rules and regulations.
"It's a love-bomb for the UK."
The group has already had contributions from French people, Italians, Germans, Spaniards and Swedes - both living in the UK and abroad - all hugging their British friends.
Pulp frontman Jarvis Cocker also got involved by sharing a hug with his German fan Christine Ullman.
Ms Lock said they had received one submission from a person hugging a statue of Virginia Woolf.
People are also encouraged to explain their thoughts about friendship with Britain and why the UK should remain part of the union.
Rosella Soravia, from Italy, wrote about her friend Saul: "I know Saul from going to boarding school in Malvern, where I spend the best two years of my life thanks to the great English humour and its great education."
What has the EU ever done for us?

Show all 7
Other people's submissions were more practical than sentimental.
Berlin-based Steffi Grimm says she had had a long-distance relationship with her partner Simon for more than 20 years and the prospect of Brexit is very concerning.
Register for free to continue reading
Registration is a free and easy way to support our truly independent journalism
By registering, you will also enjoy limited access to Premium articles, exclusive newsletters, commenting, and virtual events with our leading journalists
Already have an account? sign in
Register for free to continue reading
Registration is a free and easy way to support our truly independent journalism
By registering, you will also enjoy limited access to Premium articles, exclusive newsletters, commenting, and virtual events with our leading journalists
Already have an account? sign in
Join our new commenting forum
Join thought-provoking conversations, follow other Independent readers and see their replies