EU immigrants help create jobs, not take them, study claims
Think-tank study says migrants have a positive impact on the economy and concerns they crowd out UK-born workers 'may have been overblown'.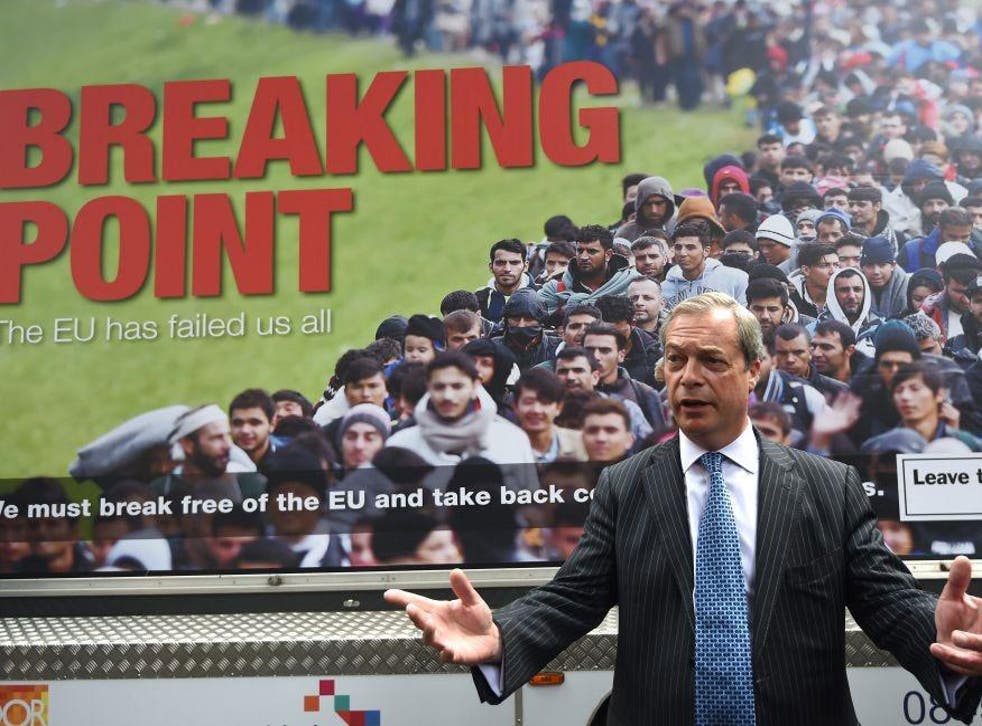 EU immigrants can actually help increase employment opportunities instead of taking people's jobs, a new study has argued.
The report by The International Longevity Centre think-tank found that that on average, areas with higher employment rates for immigrants also tended to have more of the white UK-born population in work.
Dean Hochlaf and Ben Franklin, the authors of the Immigration: Encourage or Deter report also used Office for Budget Responsibility projections to calculate that by 2064-65, the UK's GDP would be 11.4% (£625bn) larger with high migration than it would with low migration.
They argued that because EU migrants have a higher employment rate than the UK average and because migrants from the European Economic Area made net tax payments totalling £22.1 between 2001 and 2011, they could be an asset in supporting the UK's ageing population.
The report, which is likely to add to highly charged arguments over immigration in the run-up to the EU referendum, comes after previous studies suggested EU migrants were net contributors to the UK's finances and that EU immigration did not have an overall negative impact on British wages.
It acknowledged that those supporting Brexit have argued that immigration is putting a strain on jobs and public services, and that "there appears to be an increasingly established political orthodoxy that levels of net migration are too high."
But, the report's authors argued, the idea that immigrants crowd native Britons out of the jobs market "is built on the false premise that there are a fixed number of jobs in the economy."
Instead, they said: "An increase in the number of migrants in the labour force can actually help increase employment opportunities. Increased employment means greater demand for goods and services. As supply increases to match this demand, even more jobs may be created."
They added: "Arguing that migrant workers will 'crowd out' UK-born workers is the same as arguing that women will crowd out men or older workers will crowd out younger workers. This is based on the same lump of labour fallacy.
"An increasing proportion of women have joined the labour force over the last 30 years, but these increases have not coincided with falling employment rates for men."
In pictures: Calais immigration crisis

Show all 10
When the researchers cross-referenced local council areas with official labour market figures provided by the Office for National Statistics, they found that areas with higher employment rates for immigrants also tended to have more of the white UK-born population in work.
The report's authors concluded: "The evidence suggests migrants have had an overall positive impact on the economy and on government finances and that concerns that migrants will 'crowd out' UK-born workers or be a burden on public finances may have been overblown."
They added that with the employment rate for EU citizens in the UK at 82 per cent in 2015 compared to just 77 per cent for UK citizens, EU immigrants could help Britain support its ageing population.
Migration could boost the sustainability of government finances in the long run, the report argued, because under a high net migration scenario by 2064-65 net public debt would be expected to reach about 70 per cent of GDP – compared to 104 per cent of GDP in a low migration situation.
The report argued that while these were only predictions, "They are based on plausible assumptions about the future and we can conclude that, on balance, higher migration is likely to be beneficial to the long run sustainability of UK government finances."
As a result, the report argued, migration could help support a population where the number of pensioners is expected to double between 2000 and 2050 and the number of over-85s is thought to be on course to more than quadruple in the same period.
By contrast, said the report's authors: "A reduction in the level of migration may require unpopular changes to government policy in other areas.
"An increase in the state pension age or national insurance contributions, or a decrease in pensioner benefits may be necessary to offset some of the negative economic impacts [of] a reduction in migration."
"Since migration helps to support growth and the sustainability of public finances as our society ages," they added, "We need not fear it."
Register for free to continue reading
Registration is a free and easy way to support our truly independent journalism
By registering, you will also enjoy limited access to Premium articles, exclusive newsletters, commenting, and virtual events with our leading journalists
Already have an account? sign in
Register for free to continue reading
Registration is a free and easy way to support our truly independent journalism
By registering, you will also enjoy limited access to Premium articles, exclusive newsletters, commenting, and virtual events with our leading journalists
Already have an account? sign in
Join our new commenting forum
Join thought-provoking conversations, follow other Independent readers and see their replies