EU referendum: Former Labour leaders unite against Brexit – without Jeremy Corbyn
'If Labour stays at home, Britain leaves,' the letter warns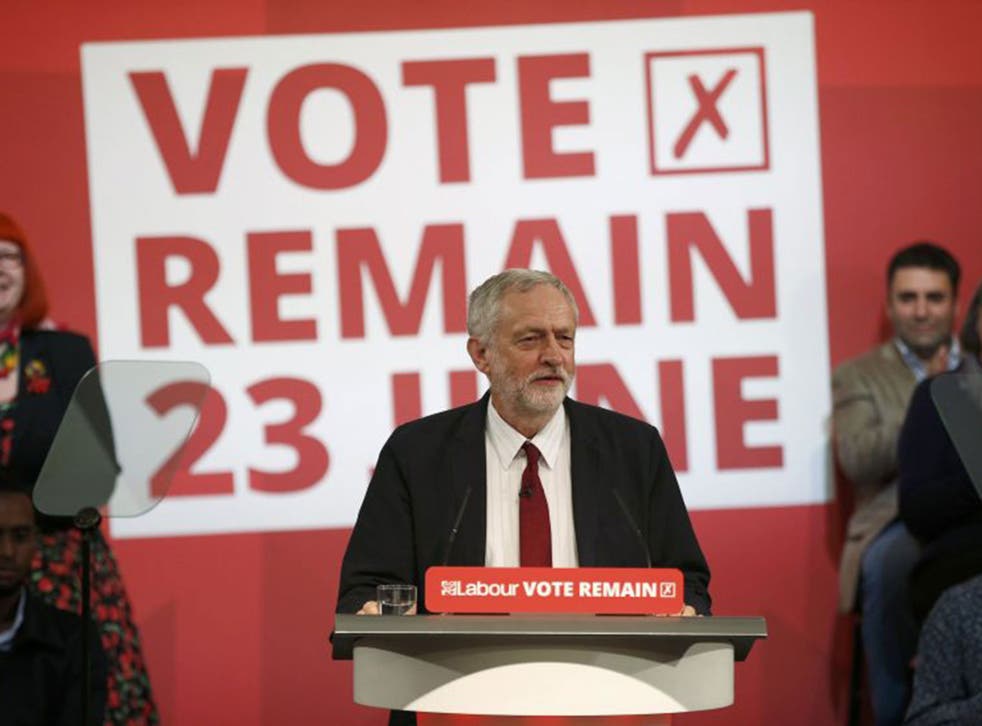 Britain will leave the EU if Labour voters do not turn out to vote in the referendum, according to a letter signed by every living former Labour leader or acting leader of the party, but not the current incumbent, Jeremy Corbyn.
The letter warns that Brexit could lead to "a profound and permanent loss" for the UK and warns: "If Labour stays at home, Britain leaves."
While the letter, signed by former prime ministers Tony Blair and Gordon Brown, ex-Labour leaders Neil Kinnock and Ed Miliband, and former acting leaders Harriet Harman and Margaret Beckett, says that they join with the current leadership in urging a Remain vote, the absence of Mr Corbyn's signature may be read as an implicit criticism of the current leader's approach to the EU referendum campaign.
What has the EU ever done for us?

Show all 7
A longstanding critic of the EU before he became leader, Mr Corbyn has been accused of being too tentative in his backing for a Remain vote.
In a major speech this week he said there was an "overwhelming case" for staying in, but focused his message on the dangers of a Conservative government renegotiating Britain's relationship with the EU, and argued for "remain – and reform" in Europe.
By contrast, the ex-leaders' letter, published in The Guardian, offers a warm endorsement of the EU's role in British life: "Labour's values are inherent to Europe's virtues," it says.
Corbyn slams referendum 'hype'
"Europe protects people at work; stimulates jobs and innovation; keeps prices lower; leads global action against climate change; makes us safer against terrorism; and magnifies Britain's voice and values in the world."
Like Mr Corbyn, the former leaders warn of the risk of "an emboldened right wing" of the Conservative party in the event of a Brexit vote, but goes on to offer a strongly worded warning about the long-term impact of leaving the EU.
"If Labour stays at home, Britain leaves," it says. "And a vote to leave is a vote for a profound and permanent loss the whole country would feel, whether through lost jobs or lost generations. Only Labour can save Britain from Brexit."
Join our new commenting forum
Join thought-provoking conversations, follow other Independent readers and see their replies