EU referendum: MEPs do not have to show 'real proof' for expenses claims, court hears
Expenses chief Frank Antoine-Pirel is giving evidence in the trial of former Labour MEP Peter Skinner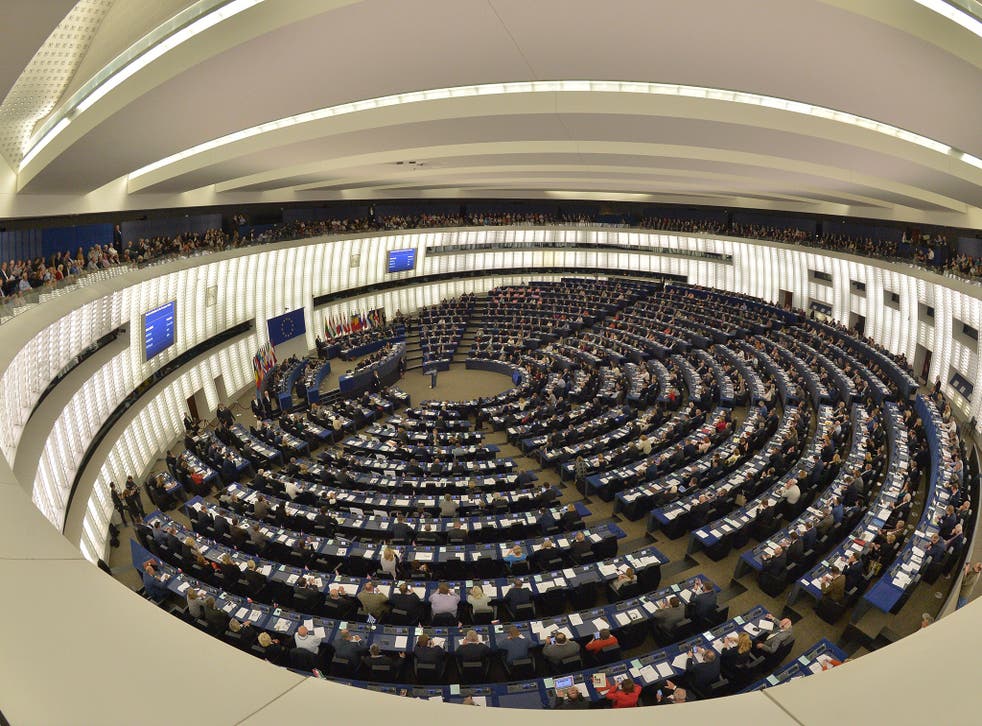 MEPs can claim up to £120,000 a year in expenses without submitting any "real proof" about how the money is spent because EU officials don't want to add to their "administrative burden", a court has heard.
Speaking at the trial of former Labour MEP Peter Skinner - who is accused of using his parliamentary allowance to pay his ex-wife £10,000 - EU expenses chief Frank Antoine-Poirel said they would only on "very limited occasions" ask MEPs for "real proof" of their claims.
Skinner - who was MEP for the South East of England from 1999 to 2014 - is alleged to have used some of the money to repair his ex-wife Julie car and funded hotel stays, restaurants and jewellery by claiming a maximum of £480,000 for support staff over five years.
He is also alleged to have forged his father's signature on a document so he could claim his father was working for him and send his parents £5,000 every three months.
The court heard how one member of staff, Karen Forbes, was believed to have invoiced Skinner for more than £122,000 in 2005.
It later emerged she worked at Tesco and was actually paid £525 a month - leading the prosecution to argue Skinner had forged the documents.
Mr Antoine-Poirel, head of the EU's Parliamentary Assistance and Members' General Expenditure Unit, admitted he had never seen Skinner's bank accounts and said they usually trust members to "declare things have done according to the rules".
Top ten MEPs who offer the least value for money

Show all 10
He said during his investigation into Skinner's expenses in 2014 the former MEP provided all the documentary evidence he had asked for.
But he did admit he had never found out what justified the payments to Mrs Skinner in 2006 and said she was not a "proper destination" for EU funds.
He said Skinner had told him he had sometimes given advance payments to trainees so certain payments were deemed as a reimbursement of that expense.
Paulo Campilho, Mr Antoine-Poirel, said they were not concerned about Ms Forbes' role in Skinner's officer as they did not take responsibility for checking salaries are paid.
As a result, they had never requested evidence from her bank accounts, the Telegraph reports.
Mr Campilho said if he had any idea Skinner controlled the account an inquiry would have been launched.
He said the rules on expenses had been relaxed in 2007 following pressure from some MEPs and politicians are no longer required to submit invoices - just a list of people who had been paid.
The expenses unit have reportedly been told "not to chase members to comply with the rules".
Skinner has denied two counts of making a false instrument, one count of fraud and one count of false accounting.
He said the money in his account was being set aside for his staff as a "redundancy reserve" in case he lost his seat at an election.
The trial continues.
Register for free to continue reading
Registration is a free and easy way to support our truly independent journalism
By registering, you will also enjoy limited access to Premium articles, exclusive newsletters, commenting, and virtual events with our leading journalists
Already have an account? sign in
Register for free to continue reading
Registration is a free and easy way to support our truly independent journalism
By registering, you will also enjoy limited access to Premium articles, exclusive newsletters, commenting, and virtual events with our leading journalists
Already have an account? sign in