EU referendum: Michael Gove and Chris Grayling make the oddest of allies on the Out campaign
The two may both be in the Cabinet and on the same side for the Brexit debate, but there is not much love lost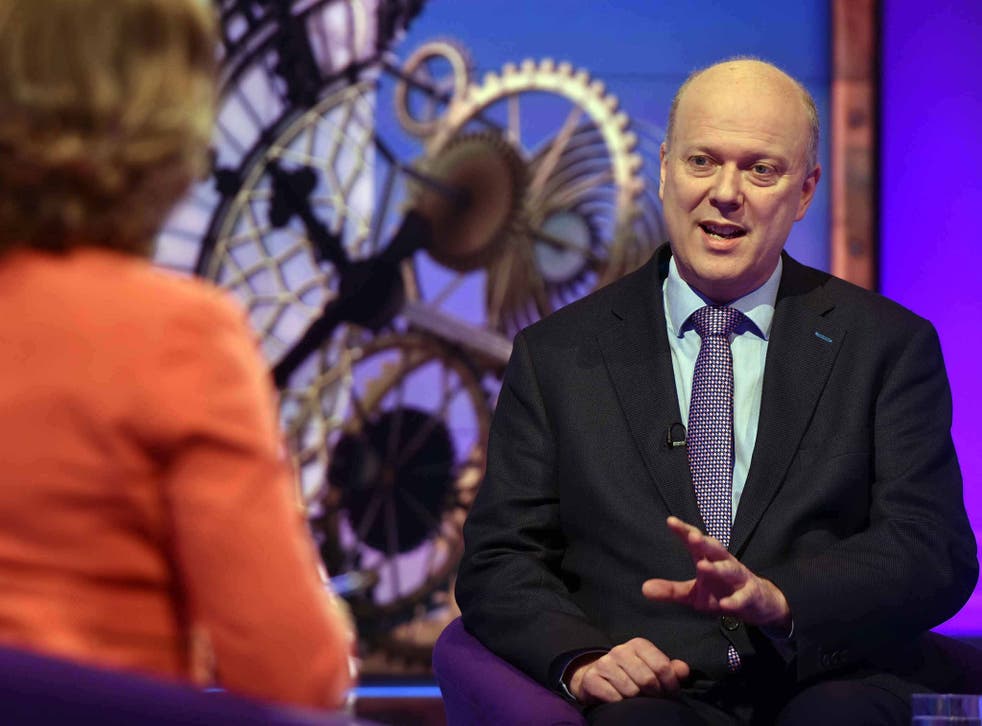 The putative Out campaign has many odd bedfellows. Nigel Farage is campaigning alongside Boris Johnson, while the left-wing firebrand George Galloway is fighting on the same side as the Tory "young fogey" Jacob Rees-Mogg.
But few of these relationships are as potentially tricky as the one between the Justice Secretary, Michael Gove, and his predecessor Chris Grayling, now Leader of the House of Commons.
The two may be in the Cabinet together and on the same side for the Brexit debate, but there is not much love lost on most issues.
Ever since he was appointed as Justice Secretary, Mr Gove has done little other than trash the policies Mr Grayling championed when he was in the role. Mr Gove dumped his predecessor's legal-aid reforms, gave prisoners back their books and got rid of Mr Grayling's punitive court fee charges that were condemned across the legal system.
Mr Grayling has never publicly commented on these humiliations but he is understood to have been deeply unhappy about the very public undoing of his legacy.
On Saturday the two men posed with other cabinet "outers" for a photo opportunity at the Vote Leave HQ. Mr Grayling said: "This is going to be a team effort. It is not going to be Conservative effort, it is going to be a cross-party effort." But one can expect not to see too much of the two together again.
For them it is a matter of political principle – even if they are very far apart politically and personally on other issues.
Join our new commenting forum
Join thought-provoking conversations, follow other Independent readers and see their replies