EU referendum: Nicky Morgan claim a Brexit 'will hit young people hardest' attacked by Vote Leave campaigners
Education Secretary says youngsters want Britain to 'choose internationalism over isolation' in June's referendum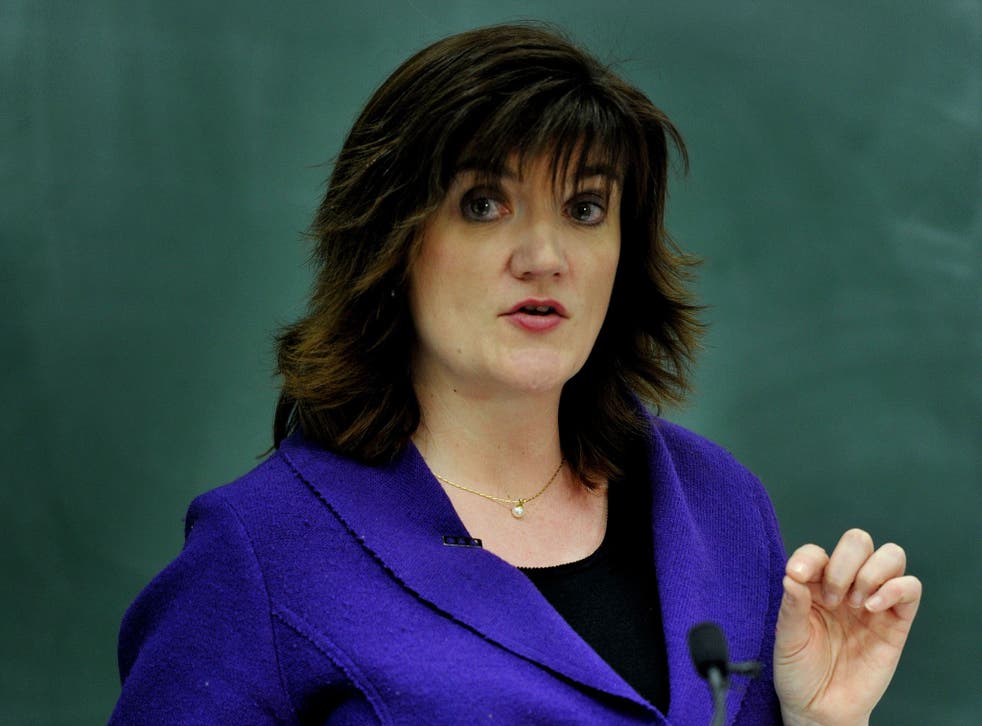 Anti EU campaigners have accused Nicky Morgan of "doing down" young people after the Education Secretary said they would be the group hardest hit by a Brexit.
In a speech Ms Morgan said firms were already cutting back on the number of entry level jobs they were advertising because they are afraid of what a Brexit could mean for the UK economy.
She added that young people wanted the UK to "choose internationalism over isolation" on 23 June because being in the EU gives the UK the power to "exercise even more clout on the world stage".
"The great recession demonstrated the stark reality that when we experience economic shocks, the likes of which we could suffer if we leave the EU, it's young people who suffer," she said.
"As we saw in that recession, the largest increases in the rate of unemployment were amongst young people.
"But that shouldn't be a surprise because when the economy struggles and firms stop hiring, it's those in the entry level who they stop recruiting first."
But in response, Vote Leave claimed it was young people who were being saddled with the huge cost of Britain's membership of the EU.
"It is depressing that the Education Secretary is so willing to do down the chances of young people as part of Number 10's desperate bid to win the referendum," said the group's spokesman Robert Oxley.
"The EU has not been good for young people, driving up costs and forcing down wages while leaving a generation unemployed on the continent. Given the Government is still borrowing a fortune, it is future generations who are footing the bill for the £350m we send to Brussels each week. The best thing we could do for current and future generations is to spend our money on our priorities."
Register for free to continue reading
Registration is a free and easy way to support our truly independent journalism
By registering, you will also enjoy limited access to Premium articles, exclusive newsletters, commenting, and virtual events with our leading journalists
Already have an account? sign in
Register for free to continue reading
Registration is a free and easy way to support our truly independent journalism
By registering, you will also enjoy limited access to Premium articles, exclusive newsletters, commenting, and virtual events with our leading journalists
Already have an account? sign in
Join our new commenting forum
Join thought-provoking conversations, follow other Independent readers and see their replies