EU referendum outcome on a knife edge, according to latest survey
Remain has a narrow lead of 43 to 40.5%, but this advantage is wiped out among voters who say they are very likely to vote – giving Leave the victory by 45% to 44.5%
Charlie Cooper
Whitehall Correspondent
Tuesday 17 May 2016 19:22 Comments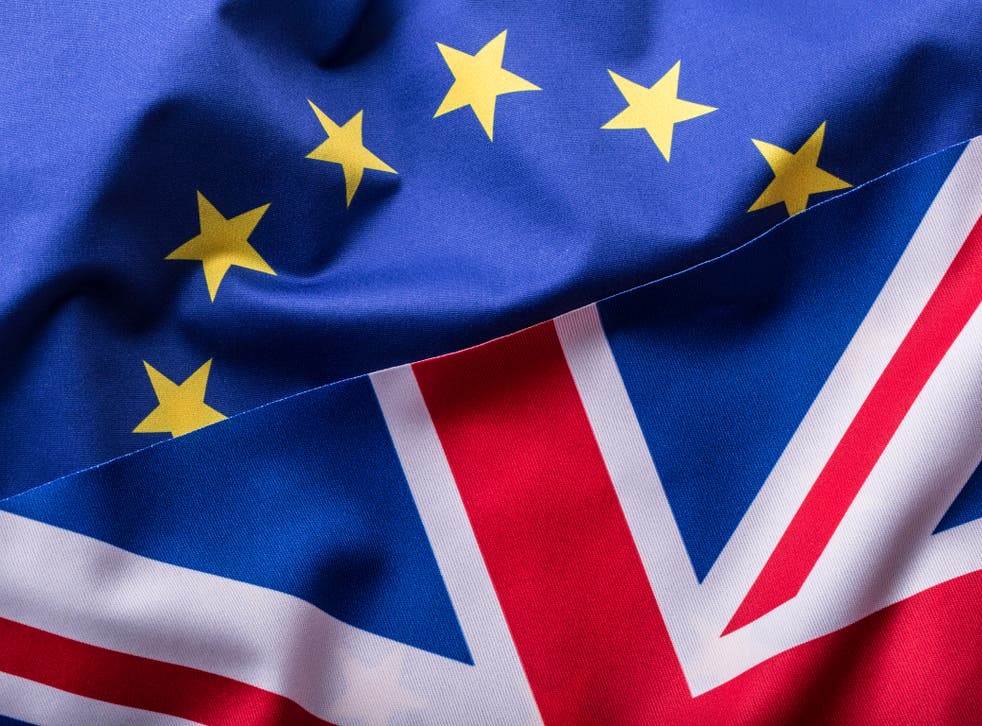 The outcome of the EU referendum vote is on a knife edge with little more than one month to go, according to one of the largest surveys to date.
Among a huge sample of 22,000 voters, Remain has a narrow lead of 43 to 40.5 per cent, according to new data from the British Election Survey.
But the advantage is wiped out among voters who say they are very likely to vote – giving Leave the victory by 45 per cent to 44.5 per cent.
The new data, which comes from a long-term internet panel study led by some of Britain's leading polling experts, are the first findings from a major study to be published later this month, which has been previewed by Channel 4 News.
Polling so far has fluctuated significantly, with neither side securing a convincing lead.
The new data also indicates that ethnic minority voters could hold the balance of power. While white voters are split evenly, all ethnic minority groups are far more likely to back Remain. However, the data also suggests that turnout could be 20 to 25 per cent lower among ethnic minority voters. Voter registration is also lower and with only three weeks to go before registration closes on 7 June, time is running out for new voters to ensure they have their say on 23 June.
It came as David Cameron and Boris Johnson exchanged barbs on another day of feverish campaigning. Mr Johnson accused the Prime Minister of making Britain looking like "a banana republic", following the leak of a letter from a senior business leader which appeared to suggest that Downing Street was planning the Remain campaign even before the EU renegotiation was completed.
In a letter to Mr Cameron from Serco chief executive Rupert Soames, seen by the Daily Mail, sent 11 days before the renegotiation deal was completed and the EU referendum formally announced, Mr Soames refers to talks held with the Prime Minister earlier in the month.
He writes that, following up on the meeting, he is planning to contact FTSE 500 companies to urge them to mention the risks of Brexit in their annual reports.
Mr Johnson accused business chiefs of backing Remain "while angling for lavish Government contracts".
"It makes us look like some banana republic," he said. "And it is also now beyond doubt that the so called renegotiation was a fiction designed to bamboozle the public." Downing Street said it would not comment on leaked documents.
Mr Cameron meanwhile urged voters to consider the views of Britain's allies, who he said were all against Brexit.
In a claim that renewed criticisms of the Downing Street campaign as driven by scaremongering, the Prime Minister said that Abu Bakr al-Baghdadi, the leader of Isis, would probably welcome Brexit.
Speaking to an audience at the World Economic Forum in London, Mr Cameron said: "It is worth asking the question: who would be happy if we left? Putin would be happy. I suspect al-Baghdadi would be happy."
Cameron's ISIS Brexit warning
Mr Johnson, who this week compared the EU's aims to those of Adolf Hitler, said that to suggest Isis backed Brexit was "a bit much".
With the polls suggesting the two campaigns are neck and neck, senior figures in the Leave camp have resurrected the idea of a second referendum in the event of a narrow vote to Remain.
Ukip leader Nigel Farage said that a "52-48" result would be "unfinished business", while Mr Johnson suggested next month's referendum may not settle the matter.
Asked whether the UK's relationship with the EU would be permanently settled after the vote, he said: "There is no way in this referendum you can vote just to remain in the EU as it currently is. It will continue to get more centralised and move ever closer towards a single federal political unit. That, I think, will be difficult for the British people."
Register for free to continue reading
Registration is a free and easy way to support our truly independent journalism
By registering, you will also enjoy limited access to Premium articles, exclusive newsletters, commenting, and virtual events with our leading journalists
Already have an account? sign in
Join our new commenting forum
Join thought-provoking conversations, follow other Independent readers and see their replies