EU referendum: Final polls show Remain with edge over Brexit
Polls the last to be published ahead of results early in the morning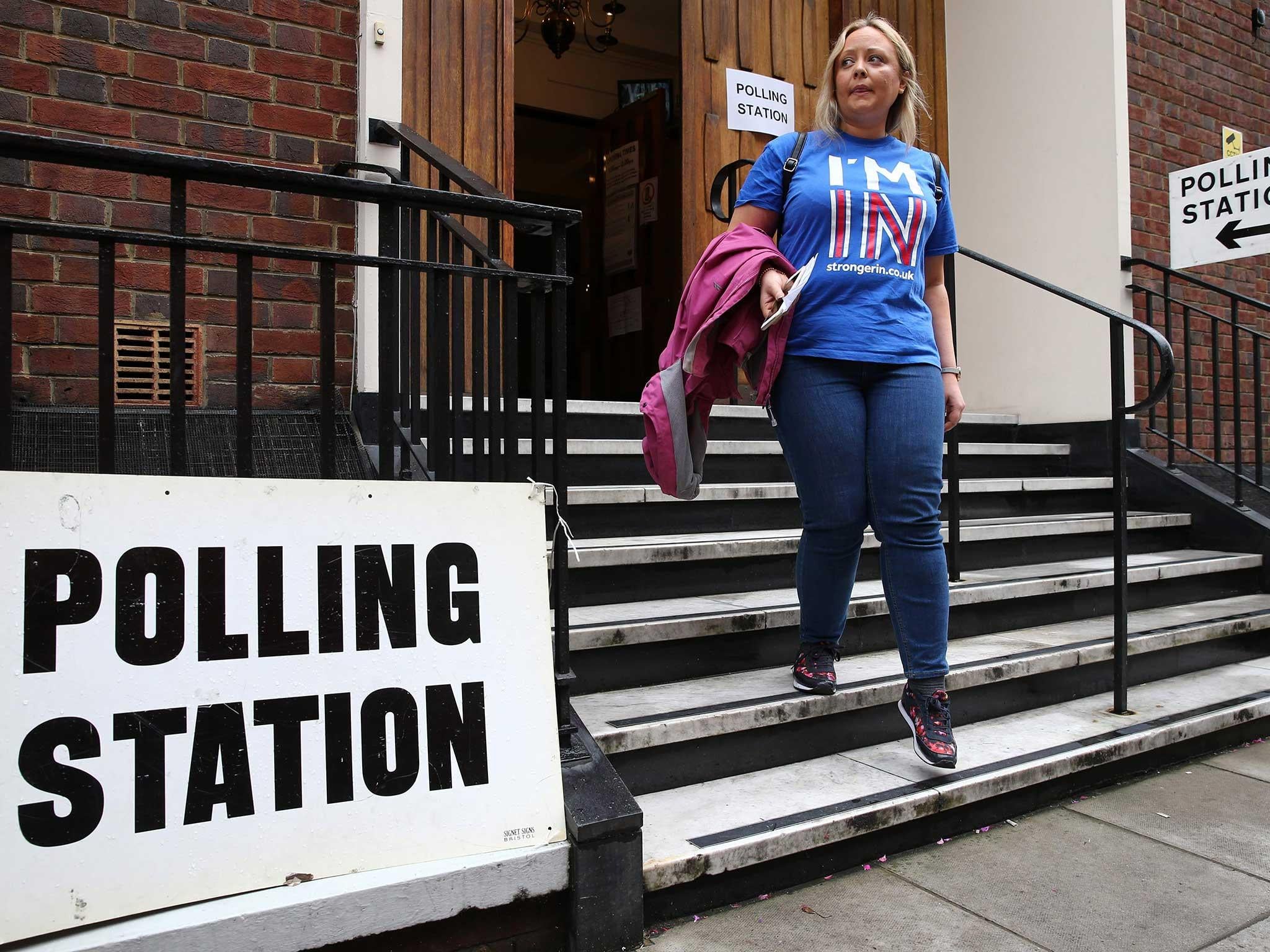 The final polls ahead of Britain's historic referendum decision have pointed to a Remain victory, amid reports of high turnout across the country.
An online Populus poll, the last conducted before voting began, gave Remain a 10-point lead, 55 to 45, its strongest performance in days.
Throughout the referendum campaign, online polls have tended to favour the Leave side.
Which celebrities support Brexit and which support Remain?
Show all 30
A telephone poll, also published on polling day, for Ipsos MORI in the Evening Standard, also gave Remain the lead but by a smaller 52 to 48 margin.
An online YouGov poll last night gave Remain a 51-49 lead, while a telephone poll for ComRes had Remain leading 54-46.
Election forecasting experts said that for Leave to win now, it would represent an even bigger polling error than was seen ahead of 2015 or 1992 General Elections.
There were reports of high turnout in many parts of the country – a factor which had been predicted by some experts to favour a Remain vote.
Civil society minister Rob Wilson said that a tour of polling stations indicated that more people were voting in the referendum than for last year's General Election, where turnout was 66 per cent. He said postal vote return turnout had been as high as 80 per cent.
Scotland's chief returning officer, Mary Pitcaithly, predicted a overall turnout of around 70-80 per cent in Scotland, but told BBC Radio Scotland she did not expect a turnout as high as the 85 per cent of the electorate who voted in the 2014 Scottish independence referendum.
Brexit supporters urged to take own pens to polling station amid fears of MI5 conspiracy
High turnouts were also reported at polling stations in London, Dorset and Leicestershire.
There will be no exit poll this evening, although YouGov are planning to survey people previously polled about how they voted, with the results released at 10pm. A number of banks and hedge funds are reported to have commissioned private exit polls.
The first official results from regional counts are expected in the early hours of Friday morning, with the final outcome expected at breakfast time.
A record electorate of 46,499,537 are eligible to vote in today's referendum, according to provisional figures from the Electoral Commission.
Financial traders seemed to be betting on a Remain vote, sending the value of sterling to a 2016 high against the dollar on Thursday morning.
Join our commenting forum
Join thought-provoking conversations, follow other Independent readers and see their replies