EU referendum: Majority of British voters want out for first time, claims shock poll
New survey result flies in face recent polls suggesting comfortable majority for staying in EU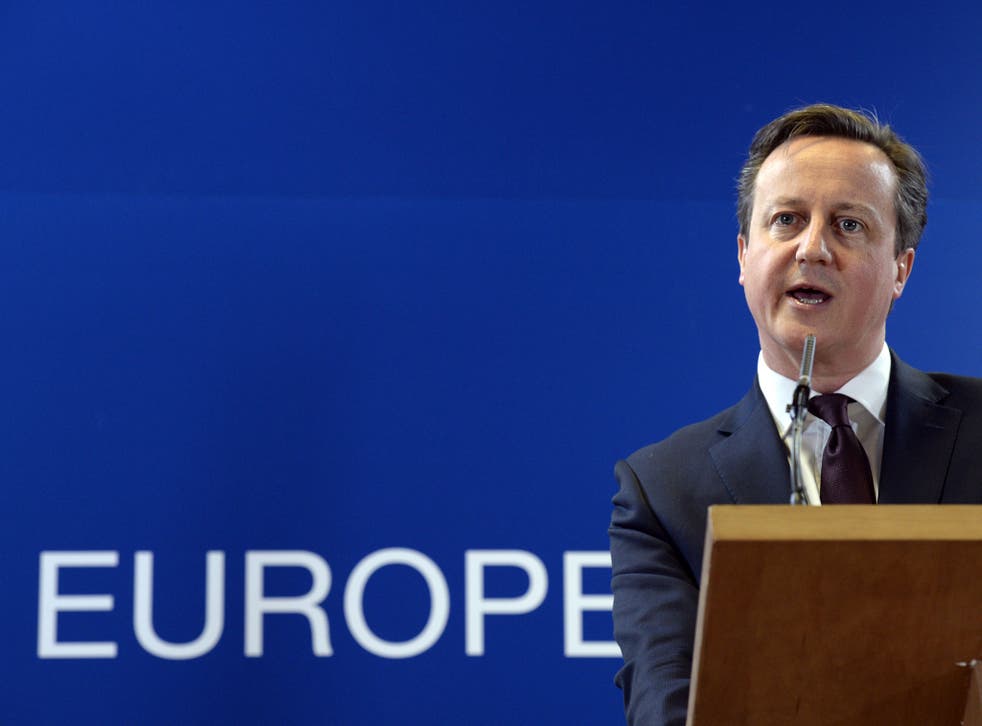 A majority of British voters back leaving the European Union for the first time, according to a shock poll.
The Survation poll for the Mail on Sunday found that if a referendum were held tomorrow 51 per cent would vote to quit the EU against 49 per cent who would vote to remain.
The findings run counter to a string of recent polls which have consistently shown comfortable majorities in favour of staying in.
As recently as July, a Survation poll gave the 'in' camp a 54 per cent to 46 per cent advantage.
Politicians will be wary of reading too much into one survey, particularly given the closeness of the margin.
But it is likely to set alarm bells ringing in Downing Street ahead of David Cameron's promised referendum.
The Prime Minister, who wants Britain to stay within a reformed EU, had hoped to make the most of public support for Europe with an early vote next autumn.
The referendum must take place before the end of 2017.
The survey results will also provide a huge fillip for the 'out' campaign ahead of a possible Commons rebellion by Eurosceptic Tories when MPs return to Westminster following the summer break tomorrow.
The Mail has linked the shock result to the migrant crisis and a change in the referendum question, which is supposed to make it more neutral.
More than a fifth of those who favoured staying in the EU said they might change their minds if the migrant crisis worsened.
Public outrage at images of drowned three-year-old refugee Aylan Kurdi washed up on a Turkish beach appeared to have increased sympathy for Syrians fleeing Issis.
But 29 per cent of people surveyed said the UK should accept no refugees from the war-ravaged country. A total of 15 per cent – the next highest proportion - backed Yvette Cooper's calls on the Government to let in 10,000.
The Government accepted an Electoral Commission recommendation to change the referendum question from a straight 'Yes/No' to a choice of 'remain a member of the Europe Union' or 'leave the European Union'.
The 'in' camp has been consistently ahead in ten polls since May.
In 2000, at the height of Tony Blair's premiership, one survey put support for staying in the EU at 62 per cent.
The poll of 1,004 people was carried out by Survation between September 3 and 4.
Join our new commenting forum
Join thought-provoking conversations, follow other Independent readers and see their replies