EU referendum: Pressure mounts on David Cameron as Liam Fox declares Brexit backing
PM criticised by colleague over 'political begging bowl' to renegotiate Britain's EU membership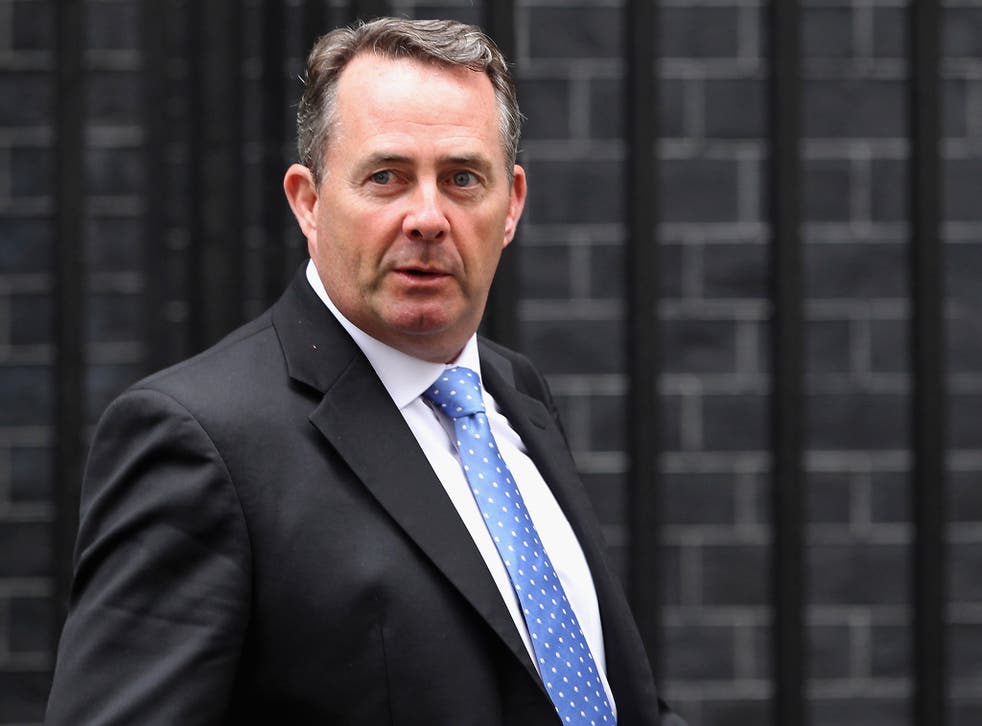 Pressure has increased on David Cameron after senior Conservative MP Liam Fox gave his backing to the campaign for Britain to leave the European Union.
The former Secretary of State for Defence is the most senior figure to have served under Mr Cameron's cabinet calling for a so-called Brexit.
It represents a blow to Mr Cameron's efforts to win back Tory MPs' support for his renegotiations with Brussels on the UK's continued membership of the EU.
Writing in the Sunday Times, Mr Fox hit out at the prime minister, arguing "it is time to end the pretence" Europe is moving in Britain's direction.
The MP for North Somerset's criticism comes after Mr Cameron declared Europe was moving in Britain's direction following a summit in Brussels last week, when it was agreed a solution for a new UK settlement will by found by February.
He condemned the PM's parading around Europe with a "political begging bowl" to reform an institution which "has an unacceptable ability to impose laws upon us" and " is against Britain's national interest".
Earlier this year, Mr Fox warned Mr Cameron that MPs would be ready to resign if they were not allowed to support the "out" campaign.
Eurosceptics Iain Duncan Smith, Chris Grayling and Theresa Villiers are believed to be among those who would give up their Cabinet role rather than vote to stay in the EU.
Although Mr Fox does not oppose the principle of a renegotiation he called "worthwhile" if Britain was to stay in the EU, he believed the country should no longer be "tied up to an economically failing, socially tense and politically unstable project".
Dave Brown on Europe

Show all 9
He warned Mr Cameron that those who wished to remain in the EU were "not idiots" and that treating different views with respect would be "key" for the Conservatives to "govern effectively for the rest of the decade".
He said the referendum would "arouse" passion and be "a challenge" for the Conservative Party but said he was confident the debate would not tear the party apart.
"It is time for us to recover our birthrights. That is why I'll be campaigning to leave," he concluded.
Register for free to continue reading
Registration is a free and easy way to support our truly independent journalism
By registering, you will also enjoy limited access to Premium articles, exclusive newsletters, commenting, and virtual events with our leading journalists
Already have an account? sign in
Register for free to continue reading
Registration is a free and easy way to support our truly independent journalism
By registering, you will also enjoy limited access to Premium articles, exclusive newsletters, commenting, and virtual events with our leading journalists
Already have an account? sign in
Join our new commenting forum
Join thought-provoking conversations, follow other Independent readers and see their replies