EU referendum: Respected Tory MP Sarah Wollaston quits Leave campaign over 'false' NHS claims
Dr Wollaston warned claims leaving the EU would help the NHS were 'simply not true'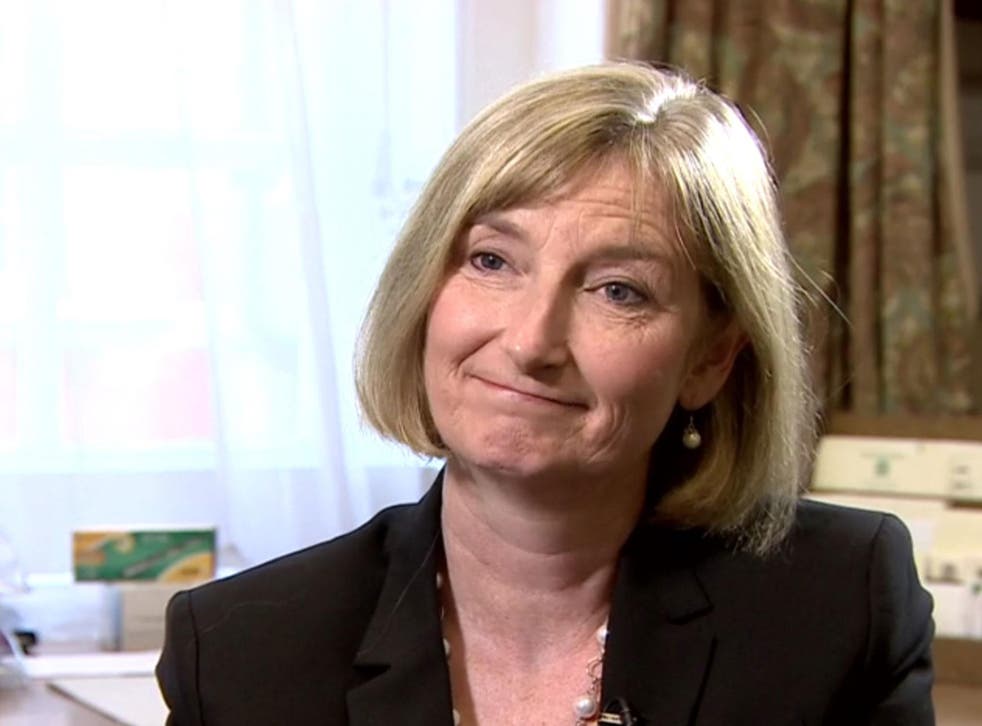 A Tory MP has defected from the Vote Leave campaign in favour of Remain in protest over claims made about the NHS.
Dr Sarah Wollaston, Commons Health Select Committee chairwoman, said the pro-Brexit claim that withdrawal from the EU would hand the NHS an extra £350 million a week was "untrue" .
And the Totnes MP said she was changing sides because she was not "comfortable" being part of a movement that used the wrong figures on its battle bus.
Dr Wollaston told the BBC: "For someone like me who has long campaigned for open and honest data in public life I could not have set foot on a battle bus that has at the heart of its campaign a figure that I know to be untrue.
"If you're in a position where you can't hand out a Vote Leave leaflet, you can't be campaigning for that organisation."
Dr Wollaston warned there would be a "Brexit penalty" on the NHS as withdrawal would damage the economy.
The most scaremongering arguments for Brexit

Show all 7
"The consensus now is there would be a huge economic shock if we voted to leave. Undoubtedly, the thing that's most going to influence the financial health of the NHS is the background economy. So I think there would be a Brexit penalty."
Dr Wollaston stood by her decision to switch sides, insisting: "Nobody wants politicians who make the wrong decision."
Additional reporting by PA
Register for free to continue reading
Registration is a free and easy way to support our truly independent journalism
By registering, you will also enjoy limited access to Premium articles, exclusive newsletters, commenting, and virtual events with our leading journalists
Already have an account? sign in
Register for free to continue reading
Registration is a free and easy way to support our truly independent journalism
By registering, you will also enjoy limited access to Premium articles, exclusive newsletters, commenting, and virtual events with our leading journalists
Already have an account? sign in
Join our new commenting forum
Join thought-provoking conversations, follow other Independent readers and see their replies