EU referendum: Second World War veterans come out against Brexit
War heroes record messages of support for the Remain side, saying the EU promotes peace in Europe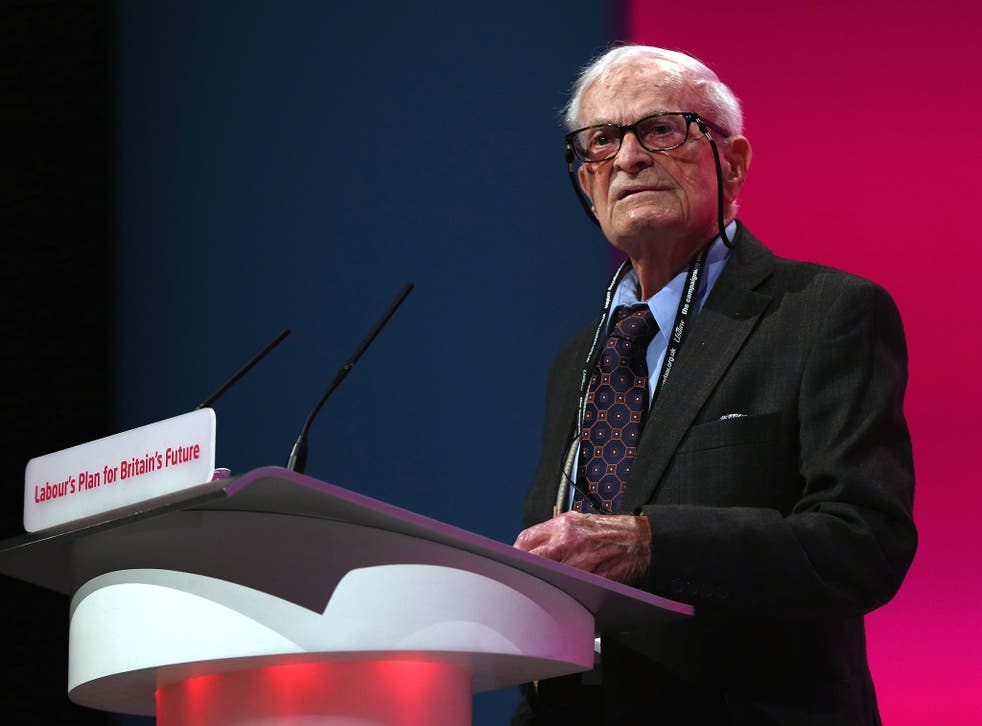 Second World War veterans have warned against the UK leaving the European Union, saying it would bring instability to the continent.
Four war heroes, including the former head of the military Field Marshal Lord Bramall, have recorded messages of support for the Remain campaign as the Prime Minister prepares to highlight the human cost paid by Britain in bringing peace to Europe.
David Cameron will refer to the "serried rows of white headstones" in cemeteries in Europe in his speech on Monday to illustrate the historic ties between the UK and its neighbours.
He will say: "Our history teaches us: the stronger we are in our neighbourhood, the stronger we are in the world.
"Isolationism has never served this country well. Whenever we turn our back on Europe, sooner or later we come to regret it. We have always had to go back in, and always at much higher cost.
"The serried rows of white headstones in lovingly tended Commonwealth war cemeteries stand as silent testament to the price this country has paid to help restore peace and order in Europe.
"And if things go wrong in Europe, let's not pretend we can be immune from the consequences."
RAF veteran and NHS campaigner Harry Leslie Smith said: "Britain is stronger in Europe because it reflects the values my generation fought for in Europe during the Second World War."
What's the European Parliament ever done for us?

Show all 5
D-Day veteran and former Royal Marine Patrick Churchill warned: "If it breaks or we are not in that union, then countries will fall apart.
"The only solution is to bind together, hold together, there we find strength."
Field Marshal Lord Bramall, former chief of the defence staff, said: "We would be going backwards, not forwards in what we set out to cure after the terrible tragedies of the Second World War."
RAF veteran David Meylan said: "We sacrificed many, many men in both world wars and this was to establish a peaceful and a prosperous union. We can't sacrifice that now."
The European Union was awarded the Nobel Prize in 2012 in recognition of six decades of work promoting "peace and reconciliation, democracy and human rights".
Nobel committee president Thorbjoern Jagland praised the organisation's role in transforming Europe from an "continent of war" into a "continent of peace".
But Brexiters have dismmsed the argument that the UK is safer in the EU.
Justice Secretary Michael Gove told the Daily Telegraph that voting Leave on 23 June was the only way to stop the influence of "rogue" European courts and to deport terrorists instantly.
He said the European Court of Justice was currently considering the legality of Britain's surveillance regime and attempting to assert "legal control over what our intelligence agencies can and cannot do".
The eurosceptic MP said "life in this country would change because Britain would be safer".
Additional reporting by PA
Join our new commenting forum
Join thought-provoking conversations, follow other Independent readers and see their replies