EU referendum: The truth about the Calais Jungle's fate in the event of Brexit
Brexit would not necessarily uproot the whole of the Calais Jungle and move it to Kent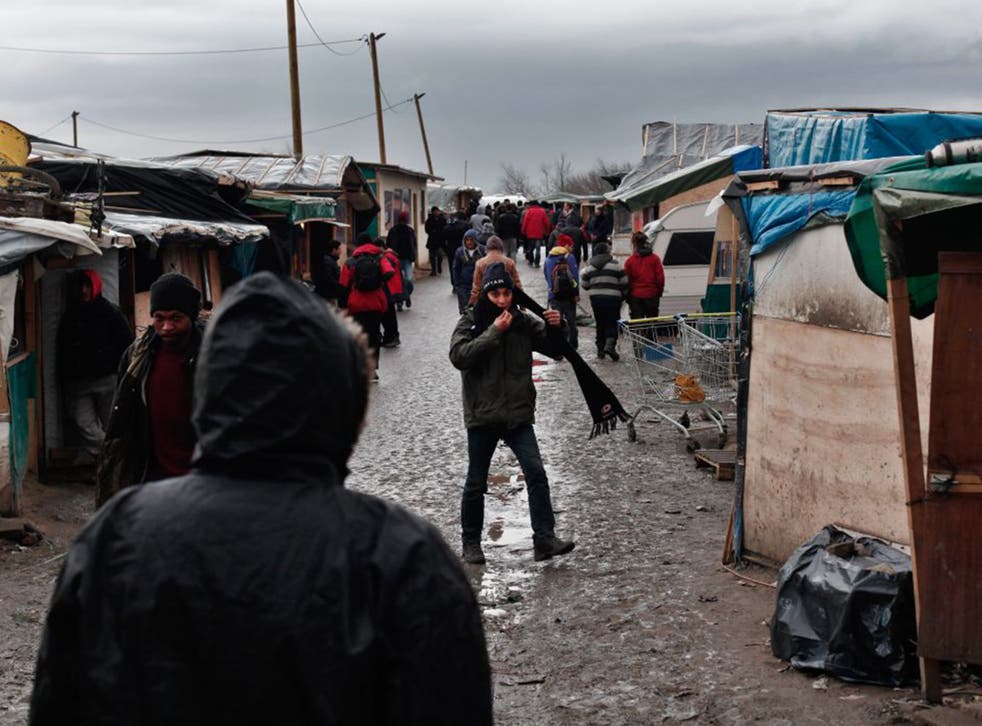 David Cameron is right – but also wrong.
Brexit would not necessarily uproot the whole of the Calais Jungle and move it to Kent. It could mean, however, that many thousands more asylum seekers would be able to cross the Channel.
Officially, the French government declines to comment on how a British departure from the European Union would change the Kafkaesque situation in Calais and other French channel ports. Unofficially, government sources in Paris say that it is "unlikely" that France would be able to continue its present treaty arrangements with a "non-EU state".
Since 2003, and the signing of the Le Touquet Treaty, France has, in effect, been defending Britain's borders. British immigration officials operate in Calais; French officials operate in Dover. Any migrant who is refused entry to "Britain" is still legally in France – and must remain there.
If the treaty was to be abandoned, asylum seekers with valid passports would, in theory, be free to cross the Channel. They could not easily be sent back to France – or anywhere else.
The treaty, signed in 2003 by Nicolas Sarkozy as interior minister and David Blunkett as Home Secretary, is already very unpopular in France. The mayor of Calais, Natacha Bouchart, and the new president of the northern French region, Xavier Bertrand, have called in recent weeks for the treaty to be abandoned and for British immigration controls to be removed from French soil. "It is time for Mr Cameron to solve this problem in his own way – and on his own island," Mr Bertrand said last year.
The Le Touquet treaty is a bilateral agreement between London and Paris. It would not automatically fall if Britain left the EU. Attempts by The Independent to get an official French comment on the impact of Brexit on the legal situation in Calais in recent days have been refused. Off the record, a senior source said: "The treaty is bilateral but was concluded by two EU states. If Britain was to leave, it might be called into question legally and would become difficult to defend politically. I think that it would be unlikely to survive in its present form."
This would not necessarily mean the 4,000 or so migrants in Calais and the 3,000 in Dunkirk would be able to pour across the Channel. Ferry companies and Eurotunnel face a £2,000 fine for each passenger who arrives in the UK without valid documents.
All the same, without British passport controls on the French side of the channel – and without French police patrols and French razor wire – many, many more migrants would reach Kent.
Register for free to continue reading
Registration is a free and easy way to support our truly independent journalism
By registering, you will also enjoy limited access to Premium articles, exclusive newsletters, commenting, and virtual events with our leading journalists
Already have an account? sign in
Register for free to continue reading
Registration is a free and easy way to support our truly independent journalism
By registering, you will also enjoy limited access to Premium articles, exclusive newsletters, commenting, and virtual events with our leading journalists
Already have an account? sign in
Join our new commenting forum
Join thought-provoking conversations, follow other Independent readers and see their replies