EU referendum: Think-tanks conducting 'independent' research to support Brexit have close links to Vote Leave
Exclusive: Analysis reveals nexus of right-of-centre organisations whose staff, board members and even offices are linked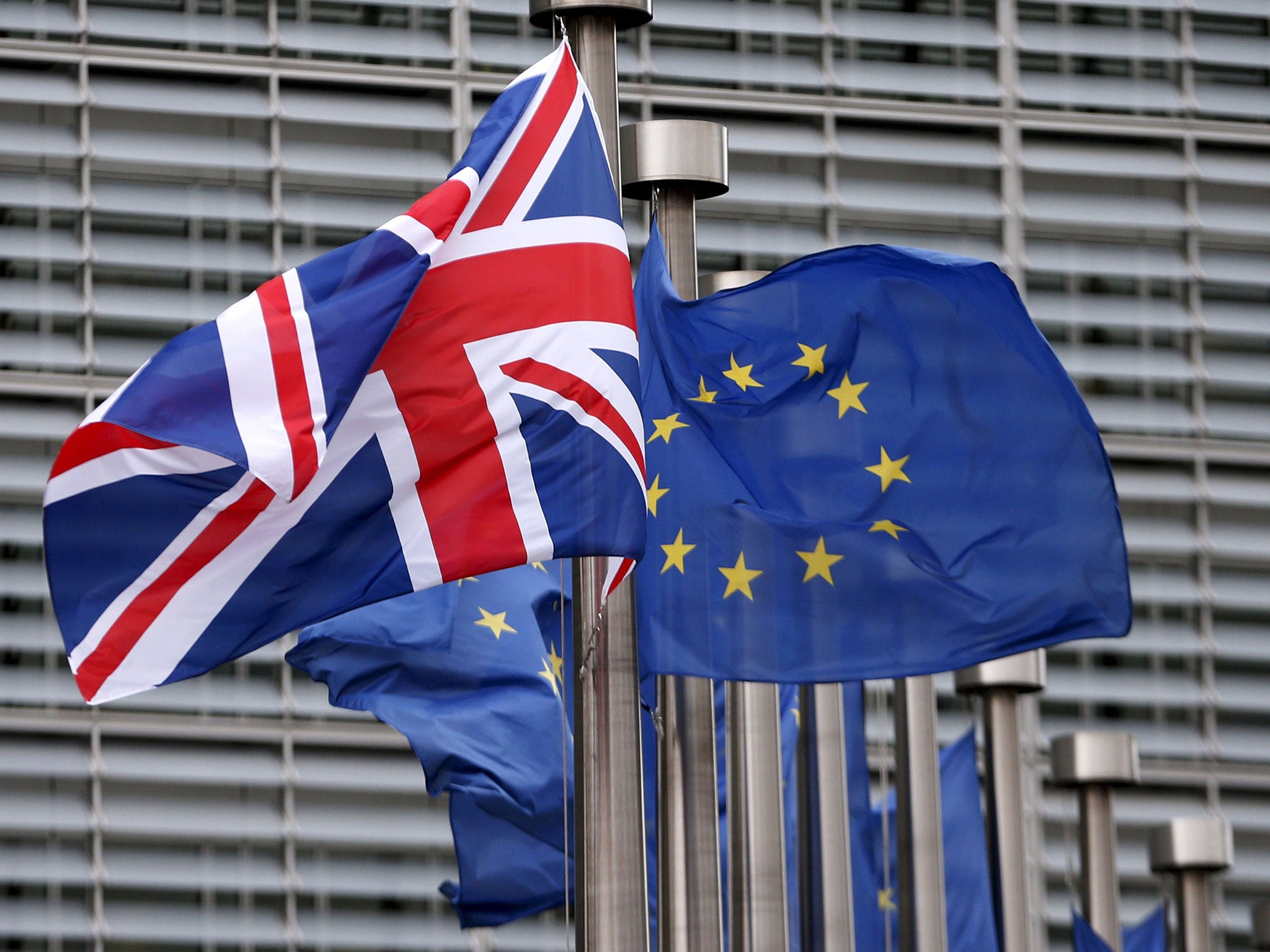 Supposedly "independent" research being used to make the case against Britain's membership of the European Union is being carried out by think-tanks with close links to one of the main leave campaigns.
In recent weeks anti-EU campaigners have highlighted studies carried out by the think-tanks Civitas and the Institute of Economic Affairs (IEA) which, they claim, independently make the case for Brexit.
But an analysis of the connections between the think-tanks and the Vote Leave campaign reveals a nexus of right-of-centre organisations whose staff, board members and, in one case, offices are closely linked.
They cast doubt on how independent the research really is or whether it comes with a broader anti-EU agenda that is then used by the campaign groups to make the case for Brexit.
The links between leave campaigners and the think-tanks include:
Dr David Green, the chief executive of Civitas, and Ryan Bourne, head of public policy at the Institute of Economic Affairs, are both listed as supporters of Economists for Britain, a group that was run by Matthew Elliott, who is now chief executive of the Leave Campaign. The contact point for Economists for Britain is the Vote Leave campaign.
Both men signed a letter to The Daily Telegraph claiming that the debate over Britain's EU membership had been "characterised by half-truths and outright fabrications". The letter said the UK had "nothing to fear from leaving" the EU, adding that the UK needed "a vision that looks beyond the limits of Europe".  
Mark Littlewood, the director general of the IEA, was on the editorial board of "Change or Go" – Business for Britain's 1,000-page "bible" on the case for Brexit. Professor Philip Booth, academic and research director at the IEA, also signed the Telegraph letter organised by Economists for Britain. 
The multimillionaire hedge fund boss Sir Michael Hintze is a trustee of IEA, and is also on the advisory council of Business for Britain. He has also been linked to Vote Leave – and is rumoured to be planning to make a substantial donation to the Leave Campaign.
Civitas has offices in the same premises as Business for Britain – and where Vote Leave was originally registered. The building – 55 Tufton Street in Westminster – is registered to a company owned by Richard Smith, a Midlands businessman who has helped fund Business for Britain. Civitas accounts show that it pays rent of around £3,250 a month for its offices.
In total, 55 Tufton Street is home to eight right-of-centre organisations, including The Taxpayers' Alliance.
Jonathan Lindsell, Civitas' EU research fellow, was part of a five-man secretariat that helped produce Business for Britain's "Change or Go" document outlining how Britain would "gain influence and prosper" outside an unreformed EU.
Yet despite this Vote Leave has cited work by Civitas as evidence of the independent case for Brexit and how Britain could thrive outside the European Union.
In one example Vote Leave's head of media, Robert Oxley, highlighted a Civitas report last month on the EU's single market that claimed the UK Government had been guilty of "mis-selling of the trade benefits of the single market" in a way that was comparable "to the mis-selling of payment protection insurance" though "on a larger scale, over a longer period, and with far more serious consequences".
In a debate on LBC Mr Oxley said: "What this research makes clear, and it is independent research – not from the Leave campaign – it is an independent think-tank, it makes very clear that smaller countries have been able to negotiate better trade deals and that the single market and our EU membership has meant that we have missed out on years of free trade."
He added: "It blows the myth out of the water that being in the EU helps us forge trade deals."
A press release by Vote Leave also highlighted research by the "independent think-tank Civitas" which found that export growth to the EU has in fact been strongest among non-EU countries since the foundation of the single market.
Vote Leave has also highlighted research carried out by the Institute of Economic Affairs which claimed that remaining in the EU will cost the United Kingdom at least 13 per cent of gross domestic product (GDP) each year.
Supporters of the campaign for Britain to stay in the EU claim the links between the organisations suggest that Eurosceptics are using "compromised research" to make their case for Brexit.
"It's a clear indication of the weakness of Vote Leave's economic case," said the Labour MP Stephen Kinnock.
"It is regrettable that Vote Leave are reduced to using compromised research produced by their friends to make the case for Britain to leave the EU."
Charlie Mullins, founder of Pimlico Plumbers, added: "This is the biggest decision our country has had to make in decades and voters deserve to know that supposedly accurate and independent research is indeed accurate and independent. Unfortunately, it seems that those campaigning for Britain to leave do not share that principle."
James McGrory, chief campaign spokesman for Stronger In, added: "Having your friends write sympathetic reports and then hailing their independence is desperate stuff. They are either unwilling or unable to articulate a plausible vision for Britain outside of the EU and instead resort to dodgy research to prop up their paper-thin arguments."
But both Civitas and the IEA insisted that their work was entirely independent of the Brexit campaigns and their organisation reflected a wide range of views.
"On the matter of Britain's continued membership of the EU, there are a wide variety of genuine and sincere opinions amongst the staff and trustees," said a spokeswoman for the IEA. "One IEA staff member holds an advisory role at Economists for Britain, as he wishes to promote a free-market perspective in the debate. Two staff members have formerly advised the group. We would also happily advise the Britain Stronger in Europe Campaign."
Daniel Bentley, editorial director at Civitas, said: "Civitas is an independent think-tank which conducts its research without fear or favour. We have no formal links with either Vote Leave or Business for Britain.
"There is absolutely no evidence, nor can it be reasonably deduced, that Civitas's work is anything less than robust and accurate. Those claiming otherwise are committed pro-EU campaigners, who self-evidently have an agenda to undermine evidence which conflicts with their position. They have made no attempt to objectively appraise the study in question ('Myth and Paradox of the Single Market') which was the product of more than a year's research by a respected academic. We have every confidence in its integrity."
Vote Leave's spokesman Mr Oxley said: "Every time Britain Stronger in Europe have had their pro-EU views challenged they have played the man not the ball.
"It should come as no surprise that every piece of research the BSE campaign cites comes from EU-funded bodies."
* The second paragraph of Daniel Bentley's comment towards the end of this report was added after initial publication so that Civitas could respond to claims that its work was inaccurate - that point having not been dealt with prior to publication. Article amended 24/2/16.
Join our commenting forum
Join thought-provoking conversations, follow other Independent readers and see their replies