EU referendum turnout 'very high' as final polls give victory to Remain
'Turnout appears to have been very high everywhere'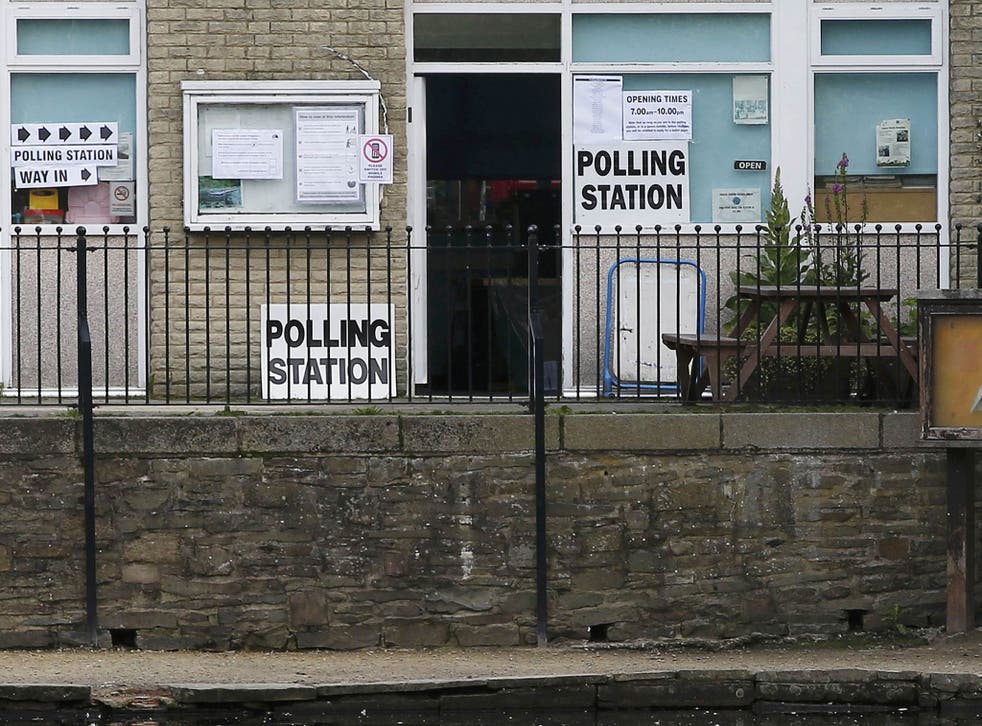 At the close of polls in the European Union referendum, tensions were high on both the Remain and Leave sides at Manchester Town Hall, where the official results will be announced to the nation on Friday morning.
Inside the Grand Hall a stage awaits for Jenny Watson, the chief counting officer, who will announce the official result of the referendum at "breakfast time" on Friday. But first to arrive with an entourage of campaigners, Natalie Bennett, the Green leader, appeared optimistic about Britain's future in the EU.
Follow the latest live updates on the EU referendum
Brexit or Remain? Follow the results on our live tracker
In an interview with The Independent before the polls closed, Ms Bennett said: "What we're hearing is a really high level of turnout and that's really encouraging for democracy – I hope for a Remain vote. I bumped into a few people about 15 minutes ago on Piccadilly Gardens who went 'oh, it's today isn't it!'"
"The turnout we're looking at is certainly around 75+ from what I'm hearing. In terms of a result, if you gave me £100 and offered me the chance to bet on it, I think I'd say 52.5 for Remain.
Asked about the current poll projects – that latest of which, have been favourable for Remain – Ms Bennett added: "The pollsters don't really have any idea, they couldn't predict the general election".
Scotland's chief returning officer Mary Pitkeithley said she estimated turnout at between 70 and 80 per cent.
And provisional figures released by the elections watchdog, the Electoral Commission, show 46.5m people signed up to vote - 150,000 more than could have turned out at last year's general election.
Steve Baker, a leading Leave campaigner and co-chair of Conservatives for Britain, told The Independent: "Turnout appears to have been very high everywhere. Leave MPs have advised me of strong Leave support. It's not yet clear whether that is representative. I am cautiously optimistic".
Just outside the entrance of the Grand Hall, at the top of a spiral staircase, a pink neon signpost declaring "the 2016 EU referendum" greets visitors. Just behind the glowing pink is a statue of Alderman Abel Heywood – a 17th century Manchester Mayor.
It was decided in December 2015 to hold the national count at Manchester Town Hall to "ensure value for money for the taxpayer" as the Electoral Commission, who are in charge of overseeing elections and referendums, chose to combine the events with one of the regional count collation centres – rather than hosting a separate event.
Around 320 local counting stations across the UK will send their counts to 11 regional centres that will then feed their declarations into Manchester. Officials at the Electoral Commission, however, warned that the national result could be delayed by storms forecast in the southeast.
EU referendum - in pictures

Show all 18
They also made clear that rules do not permit for a national recount to be carried out in any circumstances.
Join our new commenting forum
Join thought-provoking conversations, follow other Independent readers and see their replies