EU referendum: Labour MP attacks 'racist' Vote Leave campaign
Mr Mahmood quit Vote Leave some months ago, saying he left because of its tactics on immigration
Gavin Cordon
Thursday 26 May 2016 07:43 Comments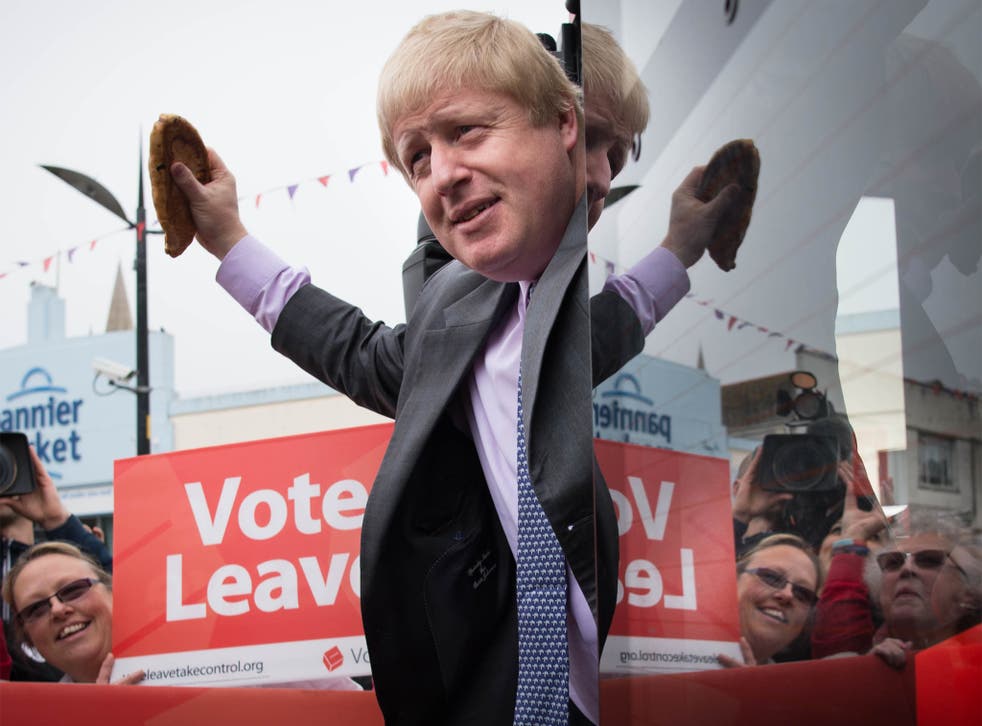 The official Vote Leave campaign has been accused of trying to "hit the racist issues" with a negative campaign focusing on immigration.
Khalid Mahmood - one of a small number of Labour MPs backing Out - said the tactics were driving ethnic minority voters to support Remain.
He also strongly criticised Boris Johnson's "totally racist" comments about President Barack Obama's "part-Kenyan" heritage and called on him to apologise.
Vote Leave said it had always made clear that it wanted a "fairer" immigration system and would continue to make the "positive case" for Brexit.
Mr Mahmood, Birmingham Perry Barr MP, quit Vote Leave some months ago, and said he had left because of its tactics on immigration.
"Everybody on the Leave campaign was trying to hit the racist issues," he told BBC2's Newsnight.
"Vote Leave decided they were going to concentrate on immigration on a very, very negative basis and try and frighten people away on the issue of migration.
"That's why I think most of the BME community in the UK is now pushing very much towards In Europe."
He said ethnic minority voters had been "totally horrified and appalled" by a Vote Leave poster showing Turkish migrants queuing to get into Britain if it remained a part of the EU.
"This is again what makes people really frightened about their own status in this country," he said.
The most scaremongering arguments for Brexit

Show all 7
"That was really negative, that was just absolutely abysmal in terms of a national campaign going forward. These people are isolating them."
He said that Mr Johnson had "a lot to apologise for" over his remarks suggesting President Obama was hostile towards the UK due to his "part-Kenyan" heritage.
"I think Boris's exploration of Obama's heritage and pointing out where he came from is totally racist," he said.
"Boris has a lot to apologise for in relation to those sort of remarks and dividing our community."
Vote Leave said: "We have always said that we want a fairer immigration system which allows us to prioritise the brightest and best around the world, not just people who happen to be born in other EU countries.
"We will continue to make the positive case for voting to leave the EU."
Press Association
Register for free to continue reading
Registration is a free and easy way to support our truly independent journalism
By registering, you will also enjoy limited access to Premium articles, exclusive newsletters, commenting, and virtual events with our leading journalists
Already have an account? sign in
Join our new commenting forum
Join thought-provoking conversations, follow other Independent readers and see their replies