EU referendum: The Cabinet Ministers voting to leave – and stay in – the EU
'I'm disappointed that we're not going to be on the same side as we have this vital argument about our country's future'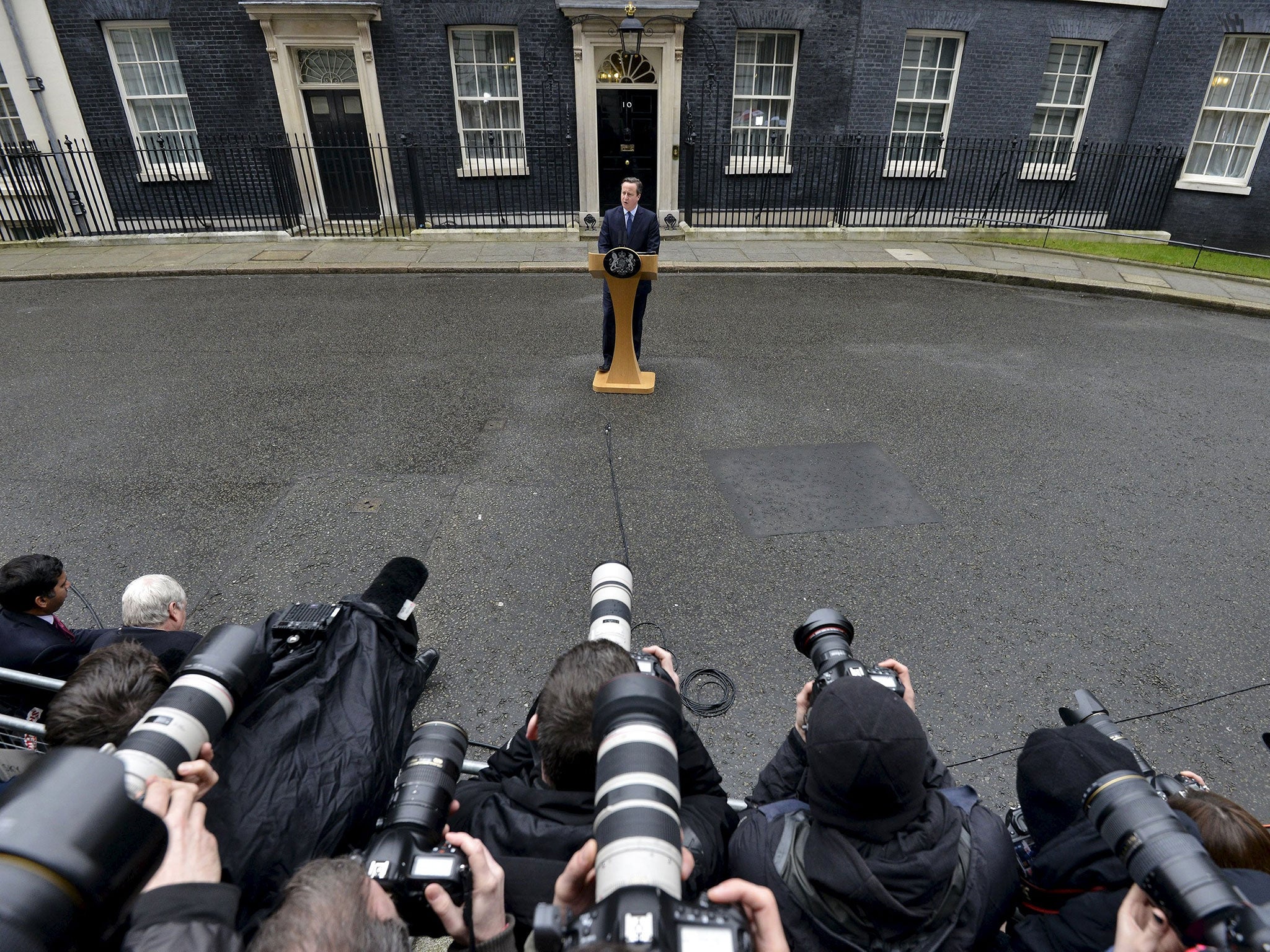 After the British Cabinet met to discuss the deal David Cameron secured in Brussels, ministers have been announcing whether they willl campaign to stay in or leave the European Union.
Before the meeting, Prime Minister David Cameron already accepted his close ally, Justice Minister Michael Gove, would campaign for Britain to leave the EU.
London mayor Boris Johnson has spoken out about his irresolution regarding the referendum.
Here are all the Ministers who have announced their support for the Leave campaign:
OUT: Chris Grayling, Leader of the Commons
OUT: Iain Duncan Smith, Work and Pensions Secretary
OUT: Theresa Villiers, the Northern Ireland Secretary
OUT: John Whittingdale, the Culture Secretary
OUT: Priti Patel, Minister for Employment
And here are all those supporting the Prime Minister and the In campaign:
IN: George Osborne, Chancellor of the Exchequer
IN: Theresa May, Home Secretary
IN: Michael Fallon, Defence Secretary
IN: Sajid Javid, Secretary for Business, Innovation and Skills
IN: Nicky Morgan, Minister for Eduction and Women and Equalities
IN: Health Secretary Jeremy Hunt
Here is a list of other ministers voting to say in the EU:
IN: Patrick McLoughlin, Transport Secretary
IN: Liz Truss, Secretary for Envirnment, Food and Rural Affairs
IN: Oliver Letwin, the Chancellor of Duchy Lancaster
IN: Stephen Crabb, Wales Secretary
IN: Anna Soubry, Minister for Small Business
IN: Jeremy White, Attorney General
IN: Justine Greening, Secretary for International Development
IN: Greg Hands, Chief Secretary for the Treasury
IN: Matt Hancock, Paymaster General and Minister for the Cabinet Office
IN: Rob Haflon, Minister without Portfolio
Join our commenting forum
Join thought-provoking conversations, follow other Independent readers and see their replies