Theresa May says UK should leave European human rights convention
Home Secretary says ECHR 'binds the hands of PArliament'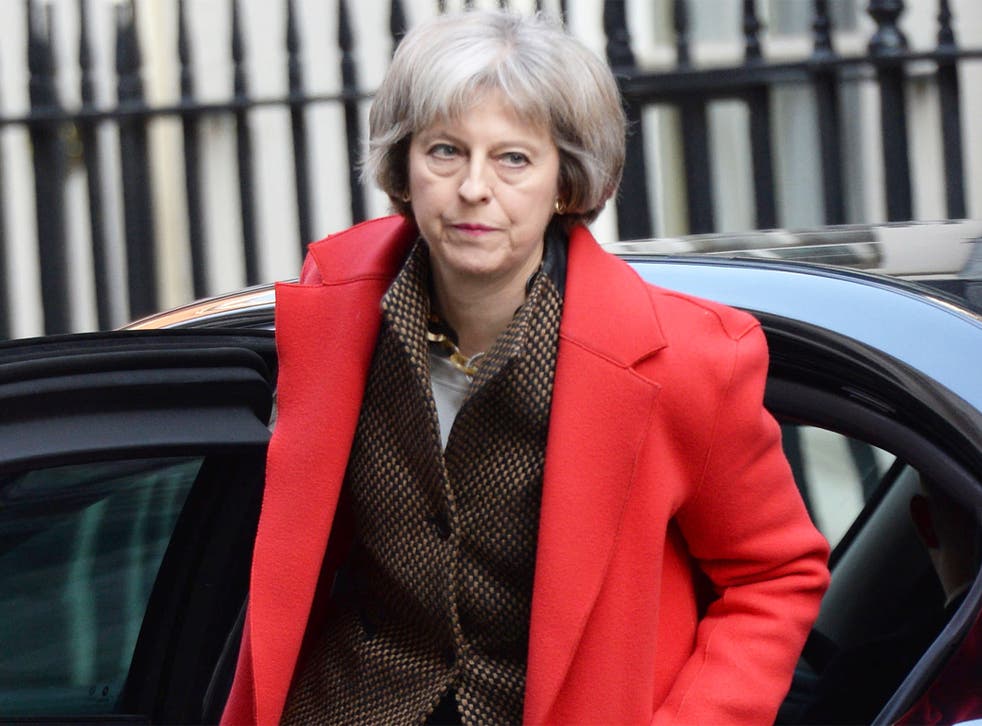 Britain should stay in the European Union, but leave the European Convention on Human Rights, Theresa May has said.
In a speech that burnished her credentials as a potential 'unity' candidate to be the next Conservative leader, the Home Secretary argued staunchly for a Remain vote, but delivered a veiled criticism of David Cameron and George Osborne, saying she did not believe "those that say the sky will fall in if we vote to leave".
Arguing for what she called the "hard-headed national interest", she said EU membership makes us "more secure from crime and terrorism" and allows the UK to be more "prosperous and influential beyond our shores".
However, she criticised the ECHR, saying that it could "bind the hands of Parliament" and blamed it for the years-long delay in extraditing Islamic fundamentalist preacher Abu Hamza and deporting former terror suspect Abu Qatada.
She also conceded that, while the UK had control of its borders within the EU, our membership does make it harder to influence the "volume of immigration".
While praising David Cameron's EU renegotiation, which paved the way for June's referendum vote, Mrs May said Britain had "forgotten how to stand up and lead in the EU", and signalled that she wanted the government to lobby against further expansion of the EU to include Turkey, Albania and Serbia.
"We have to ask ourselves, is it really right that the EU should just continue to expand, conferring upon all new member states all the rights of membership?" she said. "Do we really think now is the time to contemplate a land border between the EU and countries like Iran, Iraq and Syria? Having agreed the end of the European principle of 'ever closer union', it is time to question the principle of ever wider expansion."
What's the European Parliament ever done for us?

Show all 5
On security, she said that outside the EU, Britain would have no access to the European Arrest Warrant, which she said had allowed the extradition of more than 5,000 people from Britain in the last five years, and brought 675 suspected or convicted individuals to the UK to face justice.
"It has been used to get terror suspects out of the country and bring terrorists back here to face justice," she said. "In 2005, Hussain Osman - who tried to blow up the London Underground on 21/7 - was extradited from Italy using the Arrest Warrant in just 56 days. Before the Arrest Warrant existed, it took ten long years to extradite Rachid Ramda, another terrorist, from Britain to France."
Register for free to continue reading
Registration is a free and easy way to support our truly independent journalism
By registering, you will also enjoy limited access to Premium articles, exclusive newsletters, commenting, and virtual events with our leading journalists
Already have an account? sign in
Register for free to continue reading
Registration is a free and easy way to support our truly independent journalism
By registering, you will also enjoy limited access to Premium articles, exclusive newsletters, commenting, and virtual events with our leading journalists
Already have an account? sign in
Join our new commenting forum
Join thought-provoking conversations, follow other Independent readers and see their replies