Government declares war on Brutalist architecture
Ministers are pledging to rebuild the Doric arch outside Euston station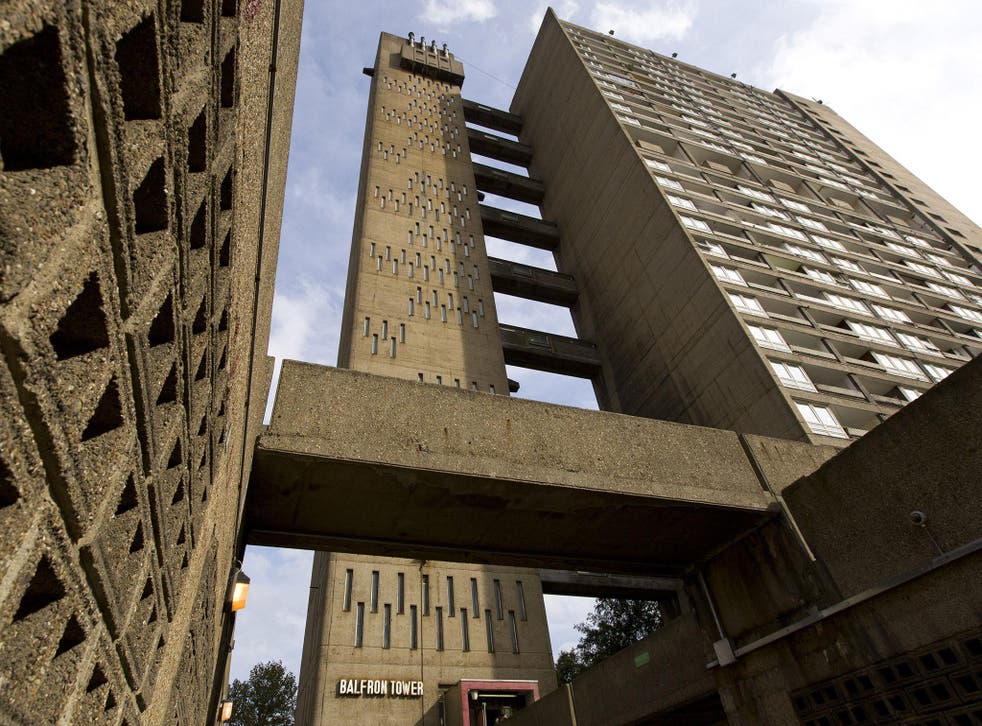 A Government minister has declared war on "brutalist" architecture, arguing that it is "aesthetically worthless" and embodies a "cult of ugliness".
John Hayes, a transport minister, said in a speech that the Government would be the "vanguard of a renaissance" in architecture by rebuilding a Doric arch that stood outside London's Euston station before it was demolished in 1962.
The minister said the public "crave harmony" in architecture and that when it came to modernist architecture, "people don't like it".
Brutalist architecture, which was popular from the 1950s until the 1970s, emphasises exposed concrete and brickwork and functional, modern designs.
Though the style had fallen out of favour with architects by the 1980s, it has recently seen signs of a revival in interest – with a push to list famous buildings built in the style.
Examples include Preston Bus Station, which was granted Grade II listed status in 2013 after attempts to demolish it by the local council.
Prince Charles famously slammed brutalist and other modernist buildings in a 1984 speech to the Royal Institute of British Architects, describing one proposal as a "monstrous carbuncle"
In his speech this week Mr Hayes said: "The overwhelming majority of public architecture built during my lifetime is aesthetically worthless, simply because it is ugly.
"This assertion is not so much challenged by defenders of contemporary architecture as dismissed out of hand.
"They say that yes, I might find it ugly, but that's nothing more than my subjective personal judgement – and as such, of no significance."
He continued: "The aesthetics of our built environment – including our transport architecture – has suffered from what Sir Roger Scruton has called the Cult of Ugliness.
"Be warned! The descendants of the brutalists still each day design and build new horrors from huge concrete slabs to out of scale; rough-hewn buildings, and massive sculptural shaped structures which bear little or no relationship to their older neighbours.
"Consider swathes of the worst of our towns and cities; then say that I am wrong."
UK news in pictures

Show all 50
He claimed that proponents of "the new brutalism in architecture" … "cling to a tired desire to shock, a sad addiction to the newness of things".
The minister cited Boris Johnson's New Routemaster as a triumph in design for others to follow, as well as the redeveloped St Pancras, Blackfriars, and King's Cross stations.
Campaigners have long pushed for the Doric arch outside Euston to be rebuilt. The station is set to be redeveloped as part of the HS2 railway project.
Mr Hayes said he had seen the arch's stones pulled from the river Lea and that plans for rebuilding the arch would be developed "in the coming weeks".
Ben Derbyshire, president-elect of the Royal Institute for British Architects, said not everyone would agree with the minister's comments.
"For every person or minister who favours a particular architectural style or building, there is another with a completely different viewpoint or preference," he said.
"It is interesting to see John Hayes so stridently asserting his design preferences, but not everyone is going to agree with him. What we can all agree on is the importance of ensuring that whatever is built in this country makes a positive impact to its locality and community and we are pleased to see another Government minister recognising the vital role of a talented design team in achieving this.
"Our country has a long and proud history of designing transport projects in the UK and around the world. British designers have helped build some of the world's most celebrated transport projects: from railways stations and airports to entire mass transit systems. Some of these projects are soaring achievements of modern architecture which inspire with technical innovation, matching advances in transportation technologies. Others, use traditional materials, forms and details where context demands.
"We would be delighted to show the Minister the best of both and will continue our work with Government and others to ensure the next generation of transport infrastructure is the best it can be."
Join our new commenting forum
Join thought-provoking conversations, follow other Independent readers and see their replies