Every little helps Nadhim Zahawi: MP who claimed most on energy bills also received 31p for paperclips
As details emerge of full extent of Stratford MP's claims, he apologises for 'mistake' making taxpayer foot bill to heat his stables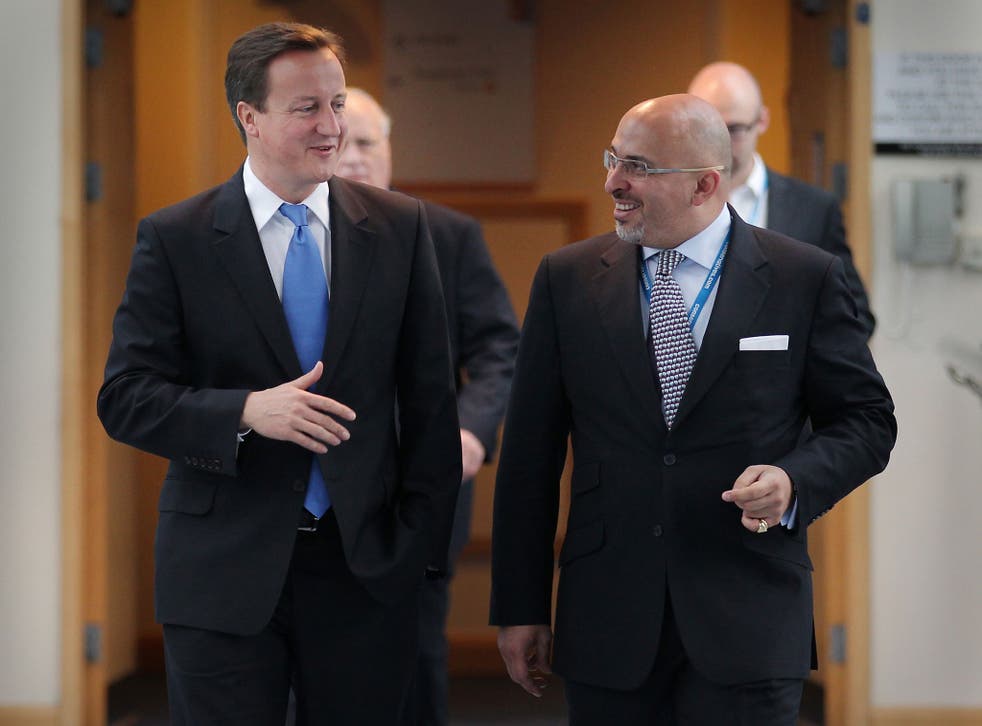 After he was forced to apologise at the weekend for charging the taxpayer to heat his stables, it has now emerged that Nadhim Zahawi MP also claimed 31p on his expenses for paperclips.
Among the other petty office items charged to the taxpayer were 53p to buy a hole punch, 63p for ballpoint pens and 89p for a stapler, according to reports today in the Daily Mirror.
The millionaire MP, regarded as one of the rising stars in the Conservative party and an ally to Prime Minister David Cameron, made all the claims within the rules set out by the Independent Parliamentary Standards Authority (IPSA).
Though the claims for office items under £1 may seem insignificant, they show the scale of Mr Zahawi's expenses bill. Yesterday he apologised for taking £5,822 from the public purse in order to fuel his stables and a mobile home next to them – which he described as a "mistake".
IPSA's website is down for maintenance until Thursday, when the agency could spark a new flurry of expenses revelations as it publishes the details of where MPs rent their office spaces.
Sir Ian Kennedy, the chairman of IPSA, said his organisation's commitment to transparency over expenses was "the disinfectant that hurts as it heals".
"Openness is the only solution to the deep rooted cynicism about our Parliament which was exacerbated by the abuse and secrecy of the past," he said.
"While this openness will cause discomfort in some quarters, we remain focused on the longer term goal of promoting understanding and confidence. In reaching that goal, transparency is our greatest asset. And like many disinfectants; you know it is working when it stings a little."
Writing in his blog yesterday, Mr Zahawi said he was sorry for claiming such a high figure from the taxpayer to power his £1 million, 31-acre home in his constituency of Stratford-upon-Avon, and promised to pay some of it back.
He said: "I am mortified by this mistake and apologise unreservedly for it. I will obviously be paying back any money that was wrongly claimed immediately and have already contacted IPSA (Independent Parliamentary Standards Authority) regarding the correct procedure."
That wasn't enough to satisfy some of Mr Zahawi's colleagues, however. Speaking to the Mirror, Labour MP John Mann said: "This millionaire is clearly unfit for public office."
Mr Zahawi was not immediately available for comment.
Register for free to continue reading
Registration is a free and easy way to support our truly independent journalism
By registering, you will also enjoy limited access to Premium articles, exclusive newsletters, commenting, and virtual events with our leading journalists
Already have an account? sign in
Register for free to continue reading
Registration is a free and easy way to support our truly independent journalism
By registering, you will also enjoy limited access to Premium articles, exclusive newsletters, commenting, and virtual events with our leading journalists
Already have an account? sign in
Join our new commenting forum
Join thought-provoking conversations, follow other Independent readers and see their replies