Ministers have just seven days to prevent a 'wave of evictions', MPs and charities warn
'With the country plunged into an unprecedented recession, tens of thousands could face the trauma of losing their homes over the autumn and winter,' says Shelter chief
Ashley Cowburn
Political Correspondent
Saturday 15 August 2020 22:00 Comments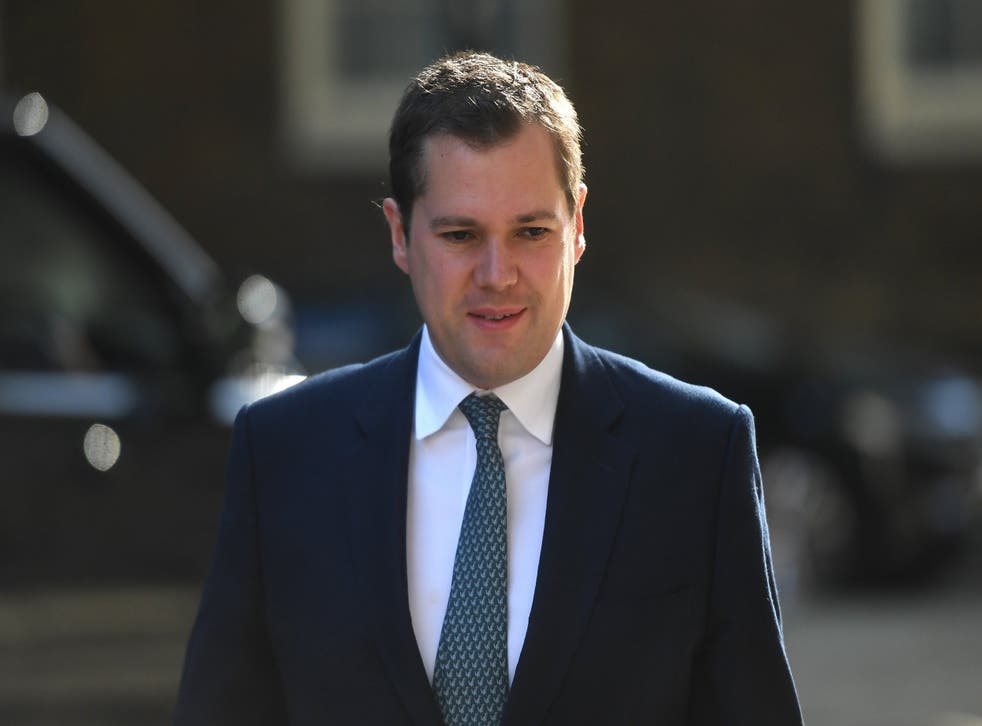 MPs and charities have issued an urgent plea for the government to extend the ban on evictions amid fears tens of thousands of renters could be kicked out of their homes after the moratorium expires in just seven days' time.
One national housing organisation warned inaction from ministers – coupled with an unprecedented recession – could result in many facing the "trauma" of being evicted over the autumn and winter months.
The government confirmed last month that the ban, which was introduced at the start of the pandemic to protect tenants during the crisis, would end on 23 August for England and Wales, despite pleas for a further extension.
Thangam Debbonaire, Labour's shadow housing secretary, told The Independent that renters are "living in fear" with existing possession cases set to resume in the courts imminently.
"The situation can't be more urgent," she said. "The government has just seven days to prevent a wave of automatic evictions and homelessness at the worst possible time, as the furlough scheme winds up and we enter a potential second wave this winter."
UK news in pictures

Show all 50
Claiming ministers had "utterly failed" to protect tenants through the crisis, she added: "They need to extend the ban and introduce emergency legislation as soon as parliament is back in September to prevent a wave of automatic evictions."
This week the Scottish government outlined plans to extend a similar ban until spring 2021 in an effort to stop what was described as a potential "tidal wave" of possession cases in the courts after the summer.
While no legal evictions have been permitted to take place throughout the pandemic, landlords have been able to serve notices. Under Section 21 of the 1988 Housing Act, no reason needs to be given to seek possession, but tenants must be given two months' notice.
This was extended by ministers to three months at the beginning of the crisis, which will remain in force until 30 September in England. Earlier this month, the Welsh government said landlords would now need to give renters six months' notice before any eviction, with the exception of cases relating to anti-social behaviour.
Boris Johnson has pledged to end so-called no-fault evictions – as did his predecessor Theresa May – in a new Renters' Reform Bill, but it will not be brought forward until the "urgencies of responding to the pandemic have passed".
For property owners and landlords, whose incomes have been adversely affected by the Covid-19 crisis, applications for mortgage payment holidays can be made to banks until the end of October.
Sir Ed Davey, acting leader of the Liberal Democrats, claimed the communities secretary Robert Jenrick was leaving families "just days away from the threat of eviction and losing their home".
"If ministers fail to act and we see thousands of people evicted and a sharp rise in homelessness, this Conservative government will have moved from hopelessly incompetent to shockingly heartless," he said.
Leading housing charity Shelter pointed to polling research claiming around 230,000 adult private renters (3 per cent) in England have fallen into arrears since the start of the pandemic while 174,000 were threatened with eviction by landlords or letting agents.
Since lockdown began, one in four communications with Shelter's emergency helpline and webchat services have been from people worried about losing their home, the organisation added.
Chief executive Polly Neate told The Independent: "It's great to see that the governments in Wales and Scotland have taken strong action to protect renters threatened with eviction after the financial turmoil caused by coronavirus. These crucial steps will help keep thousands safe in their homes.
"The eviction ban lifts in England in little over a week and time is running out. With the country plunged into an unprecedented recession, tens of thousands could face the trauma of losing their homes over the autumn and winter.
"The government must show it hasn't abandoned renters in this country. When parliament returns after the summer break, their priority must be to give judges new powers to stop renters being evicted because of Covid-19. Otherwise, we risk rising homelessness adding to the economic crisis."
Crisis, a charity that works to prevent homelessness, said it was difficult to calculate the total number of people affected if the government does not extend the ban or introduce emergency legislation, but added that 24,000 possession claims were issued by the courts before the March ban. Many of these are probably ongoing and could be reactivated imminently.
Dan Wilson Craw, the deputy director of Generation Rent, added: "If courts start hearing eviction cases in a week with no new protections from the government then thousands of renters will be vulnerable to losing their homes. Warrants paused since March can be reactivated and bailiffs could be around within days.
"Because landlords don't have to give a reason to evict, anyone who has received a valid Section 21 notice faces losing their home – whether they have been able to pay rent or not. The government must extend the ban to stop any evictions using no-fault grounds or where the renter has lost income due to coronavirus."
The government has previously said landlords and tenants should "work together and exhaust all possible options" to ensure eviction cases only end up in court as "an absolute last resort". Landlords will also be required to set out information to the courts on tenants' circumstances, including the impact of the coronavirus crisis on a "tenant's vulnerability".
However, Ruth Jacob, a policy officer at Crisis, told The Independent the judges presiding over these cases will be "powerless" to do anything with the information.
"If the landlord is evicting someone under Section 21 they don't have to give a reason," she added. "If the notice has been served correctly then there's no legal protection to prevent someone from being evicted and that's something the government could solve quickly and easily, early in September.
"What we need to see now is the government act as soon as they come back from recess in September to introduce emergency legislation that would actually help to mitigate the effects of the ban coming to an end and protect tenants that have been affected."
However, a survey from the National Residential Landlords Association (NRLA) suggested that 95 per cent of private tenants are paying their rent or have made alternative arrangements with landlords, including deferrals and a decrease in payments. The organisation claimed less than a third of those in arrears, or two per cent of its polling sample, have been served with a possession notice.
It is also calling on the government to introduce hardship loans for tenants forced into arrears as a result of the pandemic.
Ben Beadle, chief executive of the NRLA, insisted the vast majority of landlords and renters were "working together to sustain tenancies, and critically that the overwhelming majority of tenants are paying rent as normal".
He added: "Eviction is not, and need not be, an inevitable outcome where tenants have struggled to pay their rent due to Covid-19. Those who argue otherwise are stoking needless anxiety for tenants. When the courts do start to hear cases again, it is essential that they deal swiftly with the most serious cases, including those where tenants are committing anti-social behaviour or where there are long-standing rent arrears that have nothing to do with the pandemic."
A spokesperson for the Ministry of Housing, Communities, and Local Government said: "The government has taken unprecedented action to support renters during the pandemic, including providing financial support to enable tenants to pay their living expenses and their rent, and this has helped ensure no one was forced from their home.
"New court rules will provide appropriate support to those who have been particularly affected by coronavirus when court proceedings start again, with landlords required to set out information about a tenant's circumstances, including the effect of the pandemic on a tenant's vulnerability, when bringing a possession claim.
"We're committed to breaking the cycle of homelessness and to ending rough sleeping for good. That's why we changed the law so councils now have a duty to try to stop people from becoming homeless and have provided over half a billion pounds to tackle homelessness and rough sleeping in 2020 and 2021."
Register for free to continue reading
Registration is a free and easy way to support our truly independent journalism
By registering, you will also enjoy limited access to Premium articles, exclusive newsletters, commenting, and virtual events with our leading journalists
Already have an account? sign in
Join our new commenting forum
Join thought-provoking conversations, follow other Independent readers and see their replies