Exclusive: Minister in row over BT's link to US drones' war
Inquiry into telecoms giant's deal with America to be overseen by Trade ministry where former boss, Lord Livingston, works
Robert Verkaik
Wednesday 26 March 2014 03:18 Comments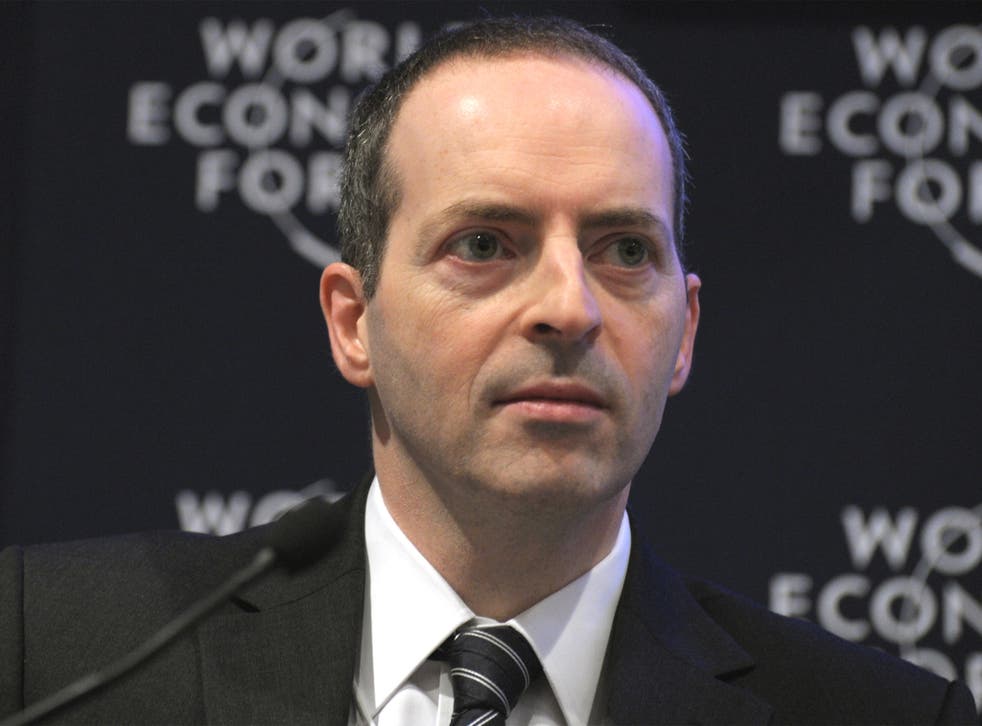 The former chief executive of BT, who is now a senior Government trade minister, is at the centre of a row over Britain's alleged role in America's secret drones' war.
Ian Livingston was head of the telecoms giant when it won a contract to set up a top secret £15m communications link between an RAF base in Northamptonshire and America's headquarters for drone attacks in Africa. Last year he was made Lord Livingston and four months ago started a high-profile trade job in the Department of Business, Innovation and Skills (BIS).
But it has now emerged the BT cable deal with the US military had formed part of an investigation overseen by what is now Lord Livingston's own department.
The US-run former bomber station at RAF Croughton in Northamptonshire has been fitted with equipment which human rights groups allege is capable of supplying secret data to the drone centre in Africa where American unmanned aircraft have killed hundreds of civilians and extremist militant suspects.
The investigation came about as a result of a complaint by Reprieve first made last July. Although its conclusions were announced before Lord Livingston joined BIS, a further review of its initial findings was still underway at the time of the minister's appointment. That review published its conclusions in February this year.
Human rights lawyers said the fact that Lord Livingston was to hold a key position in the department could have raised questions over the fairness of the investigation, and the subsequent review, both of which were headed by the Organisation for Economic Cooperation and Development (OECD), which draws up standards for the behaviour of multinationals, and which is being overseen by BIS.
In a letter sent to Business Secretary Vince Cable, the legal charity Reprieve alleges BT has been paid by Washington to link the RAF base to the Pentagon's drone headquarters in Djibouti, East Africa. Reprieve also pointed out Lord Livingston still holds £20m of shares in BT. They say this represents a serious conflict of interest between his former role at BT and his new role at BIS - although the shares are in a blind trust.
The OECD agency, based at BIS's own headquarters in London and which carried out the investigation, has rejected the complaint that the US had used BT communications to support its drone attacks.
The conclusions, published on the BIS website, say that BT had told the OECD investigators the company was "not party to information about its [the communications link] exact use" and that Reprieve had failed to prove the telecoms giant had been supporting drone missions.
Reprieve said the OECD agency had accepted BT's claims at face value and described the result of the investigation as a "whitewash". Kat Craig, legal director of Reprieve, said: "The outcome of the complaint highlights the serious flaws of a system which purports to ensure corporations abide by human rights principles."
In a letter to Reprieve Mr Cable denied Lord Livingston's new position in the Government had prejudiced the investigation into BT's alleged drones communication contract. He states Lord Livingston had properly declared his shares and will not have any role in BT-related issues. He also said the shares were held in a blind trust, as is customary for ministers.
The Government issued this statement on the alleged conflict of interest: "Given his previous role at BT, Lord Livingston has no ministerial responsibility for telecoms, which is dealt with by the Department for Culture, Media and Sport. Lord Livingston declared his interests in full from the outset to avoid any conflicts of interest." BT denies the contract is linked to drone attacks in Africa.
Register for free to continue reading
Registration is a free and easy way to support our truly independent journalism
By registering, you will also enjoy limited access to Premium articles, exclusive newsletters, commenting, and virtual events with our leading journalists
Already have an account? sign in
Join our new commenting forum
Join thought-provoking conversations, follow other Independent readers and see their replies