Exclusive: No way back for Britons who join the Syrian fight, says Theresa May
Alice Ross
,
Patrick Galey
,
Nigel Morris
Monday 23 December 2013 08:30 Comments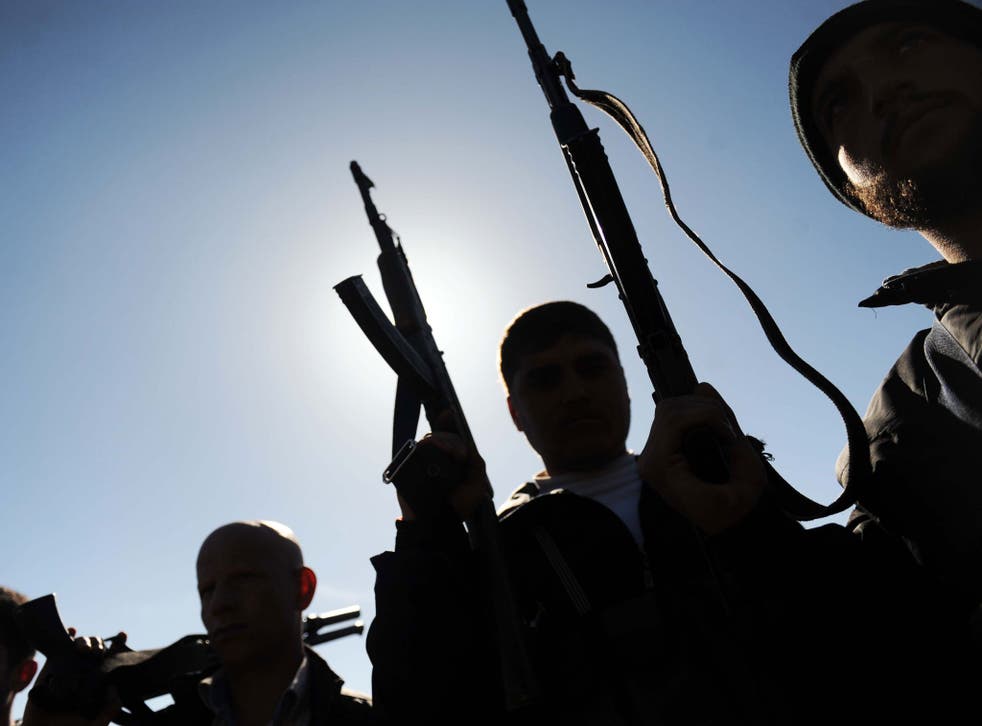 Secret use of citizenship-stripping powers has been dramatically stepped up as Theresa May moves to prevent the return of dual-nationals who have gone to fight in Syria.
The Home Secretary has so far revoked the British citizenship of 20 people this year – more than in her previous two- and-a-half years combined.
She has removed the citizenship of 37 people since May 2010, according to figures collated by the Bureau of Investigative Journalism. Critics warned the practice could leave individuals at risk of torture and ill-treatment in their home countries.
Security sources are particularly alarmed because Syria's proximity to Europe makes it easier for violent UK-based extremists to travel to and from the country.
A former senior Foreign Office official said it was an "open secret" that British nationals fighting in the Syrian civil war were increasingly losing their citizenship.
He told the Bureau: "This [deprivation of citizenship] is happening. There are somewhere between 40 and 240 Brits in Syria, and we are probably not as quick as we should be to strip their citizenship."
Ms May has the power to terminate the British citizenship of dual-nationality individuals if she believes their presence in the UK is "not conducive to the public good" or if they have obtained it through fraudulent means.
The Home Office declined to explain the reason for the rise, but it said: "Citizenship is a privilege, not a right, and the Home Secretary will remove British citizenship from individuals where she feels it is conducive to the public good to do so."
Under the British Nationality Act, "deprivation of citizenship orders" can be made without judicial approval and take immediate effect. The only mechanism for fighting the decision is through legal appeals. In all but two known cases, the orders have been issued while the individual was overseas, leaving them stranded abroad facing legal appeals that can take years if they try to return.
If the Home Secretary is acting on "conducive" grounds, the only restriction is that she cannot render a person stateless, effectively meaning an order can only be used against individuals with dual nationality.
Benjamin Ward, deputy director of Human Rights Watch Europe and Central Asia Division, said: "If there is a national security dimension to the stripping of citizenship and if that is something that would be known to the other country of nationality, then that would give rise to concern," he said. "It's obviously very important that in looking at these issues the Government complies with its human rights obligations."
The Home Office has been exploring ways to expand citizenship-stripping powers, which were only invoked five times by the last Labour government, so they can be used even when individuals have no dual nationality and will therefore be made stateless.
Ms May is understood to have discussed plans to boost her powers by inserting an amendment into the Immigration Bill which would allow her to remove the citizenship of British nationals who have renounced their previous citizenship but are accused of acts " seriously prejudicial to the vital interests" of the UK.
In February, the Bureau and The Independent revealed how the Government stepped up use of the orders, employing them 16 times up to late 2012. Latest figures point to a further dramatic escalation. Two of those who lost citizenship, Bilal al-Berjawi and Mohamed Sakr, were later killed in drone strikes in Somalia.
Another man, Mahdi Hashi, born in Somalia, lost his citizenship last year and is in prison in New York facing terrorism charges. When his parents approached the Government for help in finding him, they were told he was "no longer a British national and as such has no right to receive consular assistance".
At least five of those who lost their nationality were born in the UK. Unlike with other counter-terrorism powers, there is no official scrutiny of deprivation of citizenship and no routine official publication of the orders. The Bureau has identified 19 cases, providing detail on why those individuals lost their citizenship. Almost every case has been on national security grounds.
The new Home Office figures, released in a Freedom of Information request, show the citizenship of 20 people was revoked between January and November 2013. Previously, the highest number of cases in a single year was six.
One of the new cases is that of Iraqi-born Hilal al-Jedda, who recently lost his UK nationality for a second time, weeks after the Supreme Court ruled an earlier attempt was illegal.
Register for free to continue reading
Registration is a free and easy way to support our truly independent journalism
By registering, you will also enjoy limited access to Premium articles, exclusive newsletters, commenting, and virtual events with our leading journalists
Already have an account? sign in
Join our new commenting forum
Join thought-provoking conversations, follow other Independent readers and see their replies