EXCLUSIVE: Services provider established by outsourcing giant Serco overcharged NHS by millions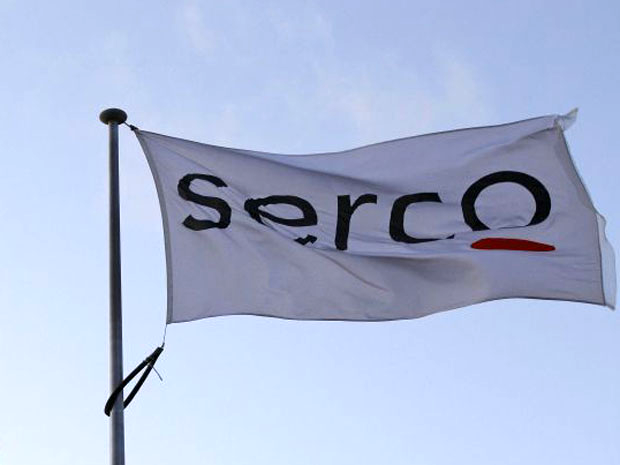 Outsourcing giant Serco is embroiled in a fresh misuse of public funds scandal after a company it set up overcharged NHS hospitals millions of pounds, The Independent can reveal.
Internal documents leaked to Corporate Watch indicate Britain's biggest pathology services provider, which was established by Serco in partnership with Guy's and St Thomas' hospitals, overcharged the NHS for diagnostic tests.
The venture - first called GSTS and now trading under the name Viapath - has also been dogged by allegations of cost-cutting and clinical failings. Internal documents show increasing concern amongst senior consultants who claimed that staff cuts and a lack of investment since privatisation left some laboratories close to disaster.
In internal emails clinicians said the company had an "inherent inability… to understand that you cannot cut corners and put cost saving above quality." The trust and Viapath say the problems have now been resolved. But this only happened after the intervention of senior medical staff and changes to the structure of the joint venture that reduced Serco's role.
A 2013 internal audit by the trust into three of the 15 laboratories run by Viapath found its invoicing and billing systems were "unreliable" and contained "material inaccuracies", amounting to an overcharge of £283,561 over a sample three month period. The auditors found invoices included double-counting of tests charged to the hospitals, with both samples and patients included in bills, and that the Trust had been "indirectly providing a free pathology service" to other NHS bodies by being billed for outside work done. They estimated this could represent approximately £1 million in 2012 alone.
The full scale of the over-charging is not known because a full audit has never been conducted.
But The Independent has also seen documents highlighting concerns raised by senior NHS managers over the accuracy of billing from other laboratories. One department raised a dispute over £1 million in 2011 due to what they said were errors including the suggestion that two different labs were charged for the same tests.
Margaret Hodge, chair of the Public Accounts Committee said: "After a series of high profile failures, Government claims it has a grip on contracts with private companies to deliver our public services. Clearly it hasn't. This is not just about ripping off the taxpayer, but about a failure to provide acceptable quality in a service that is vital for diagnosing what it many cases are serious or even life-threatening illnesses.
"It is also not the first time that serious concerns have been raised about Serco and its track record, including in other parts of the NHS where last year our Committee reported on substandard service and data manipulation in a contract to provide GP out-of-hours services."
Pathology laboratories are central to the NHS, with blood and tissue analysis used in 70 per cent of all patient diagnoses. Viapath – a joint venture between Serco and Guy's and St Thomas' hospital trust and King's College hospital – is the largest pathology service provider in the UK, processing more than 22 million tests a year in London and Bedford.
Viapath declared it would combine the hospitals' "clinical and scientific excellence" with the "service and business excellence" of outsourcing giant Serco when it was founded in 2009.
The joint venture was supposed to have reformed the Trust's commercial practices in the early stages of the contract, signed in 2009. However, a promised reform of charging has still not been introduced.
Serco had a controlling, 51 per cent voting share in the partnership, which made a £3.8 million profit last year. However after several failings the hospitals renegotiated the contract to an equal three-way split in 2012.
In a review of its first four years, marked "strictly confidential", CEO Richard Jones admitted that it had "achieved much less than hoped" and that "initial attempts at transformation were badly handled and ended up costing money rather than saving it".
An NHS commercial manager close to the contract told the Independent: "When you're taking over a contract of this complexity it's unreasonable to expect to fix the problem on day one. But the contract was set up on the basis that they had a year to turn things around and get things in proper shape. When they were unable to do it the trust should have ended the contract."
They added: "They haven't improved efficiency. Going into a service like this and making it more efficient and ensuring that people are billed properly - that's where you think the private sector will add value. Serco know the public sector behaves this way and they take advantage. They use the ambiguity and inefficiency of the public sector that they're meant to be improving on to take advantage of that inherited incompetence."
Senior consultants have raised concerns over the effects of the "financial squeeze" by Viapath on some Guy's and St Thomas' labs. In June last year senior clinicians in the histopathology laboratory – which tests tissue samples for disease - made a complaint to Viapath. They claimed that their policy "over the last three years of either not replacing leavers or downgrading them has left us with a department that cannot cope with the technical complexity of our workload. This is now resulting in errors, poor turnaround times and now, an inability to perform quality control" for gynaecologic tests.
Consequences alleged included delays in scanning for the HPV virus, too few staff to book in samples for processing and quality control checks for semen analysis not being done.
A Clinical Director at the hospitals described it as "yet another lab in distress and part of a recurring pattern." In a document written in August 2013 entitled "[Viapath]: the Great Leap Backwards", Professor Tony Wierzbicki, the clinical lead for Blood Sciences said Viapath has not made the necessary investment into one of the "very few departments in the hospital whose failure can cause the whole institution to close".
The review accused Viapath of ignoring consultants' concerns, "inadequate" investment and haemorrhaging experienced staff by introducing "a large pay cut with no improvement in working conditions". It claimed disaster was avoided "only just" in 2013, and that the rate of "near miss 'never' events has climbed dramatically", with new chemistry analysers brought in by Viapath apparently unable to read barcodes on a quarter of specimens and too slow to cope with peak demand compounding staff shortages.
The clinician also claimed that "minor events are often not recorded as the culture of [Viapath] means staff know the practical consequences of honesty."
The service previously came under fire after it emerged that more than 400 clinical "incidents" had happened with its tests in 2011 – including losing or mislabelling patients' blood and cell samples. Its first year performance review by the hospital's management said there appeared to be an increase in the number of these incidents since Viapath became involved.
Further mistakes in 2012 included a patient given the wrong blood after the system did not flag their medical history - and a patient's kidney damage results showing up incorrectly after a "software fault".
In a statement sent to The Independent by the trust's press office, Professor Wierzbicki said: "I raised concerns 12 months ago during the internal review process. My concerns at that time have been resolved and there has been significant investment in staff and equipment. This has led to shorter waiting times for blood tests and a quicker turnaround time of services to key departments such as A&E."
Guy's and St Thomas' Trust said in a statement that a September 2013 internal review commissioned by the Trust's Audit Committee, including interviews with Viapath staff and frontline clinicians, concluded that: "notwithstanding some early challenges during the first years of Viapath, the new management team at Viapath was making good progress in transforming pathology services in terms of quality and value for money."
The Trust said "there are no disputed invoices between Guy's and St Thomas' and Viapath. Billing arrangements are governed by a contract which is monitored regularly with data shared in an open and transparent way. If activity data errors or anomalies are identified, these are resolved on a case by case basis at monthly finance meetings and adjustments are made to subsequent invoices. Such adjustments have amounted to only 0.4 per cent of the cumulative contract value over the last five years."
Richard Jones, Viapath chief executive, said he welcomed the trust's statement and added: "Viapath had a difficult start but the partners have worked together to deliver ongoing improvements in service delivery and investment in innovation which is now yielding benefits for patients and our many NHS users. Our scientists and clinicians are world class and I am proud of the service we are delivering for the NHS."
A Department of Health spokesman said: "All providers of services to NHS patients, whether independent or NHS healthcare providers, are required to meet the same high standards on both patient care and strong financial control. The responsibility for holding accountable any company or provider which breaches conditions of its contract lies with the relevant NHS commissioning body."
Serco: a history in scandals
Serco earns over £1 billion from its public sector contracts every year but it has been hit by a series of scandals over the past two years.
It is currently under investigation by the Serious Fraud Office for overcharging the Government for the electronic tagging of offenders, some of whom were found to be dead, back in prison or overseas. Serco agreed to repay the government £68.5m at the end of last year.
Last year the company agreed to the early termination of its contract for out-of-hours GP services in Cornwall after falsifying performance data, failing to meet national standards and having a 'bullying' culture.
The Serco-run prison, HMP Doncaster, came under heavy criticism from the prison inspectorate last year after it emerged it had locked up inmates in cells without water or electricity for more than two days.
Join our commenting forum
Join thought-provoking conversations, follow other Independent readers and see their replies